Global Weekly Aliyah News
Jun 18, 2020 • By Chaim Malespin
ARC News Bulletin for Friday, 19 June 2020
Aliyah Expected to Surge in coming years

37 Jews from the South American country of Peru landed in Israel on a special charter flight last Friday, telling reporters that an escalating crisis in Peru caused by the COVID-19 pandemic had exacerbated long-standing social and economic problems, making Israel a much more attractive alternative. "We are required to stay at home as a result of the closure. From the window of our house we can see the riots happening outside," one young woman who was on the charter flight told the Jerusalem Post.
This small group from Peru, fleeing overwhelming problems in their country of origin to start a new life in the Jewish State, are likely to be the first of many people taking a similar journey in the near future. Aliyah and Integration Minister Pnina Tamano-Shata told reporters on Wednesday that an estimated 90,000 Jewish immigrants are likely to arrive in Israel over the next 18 months. The estimate is based on reports by the Jewish Agency, and many other organizations which are involved in Aliyah, which speak of a sharp spike in the numbers of Jews in many countries around the world expressing an interest in moving to Israel.
Anti-Semitism a Growing Concern in North America
In another shocking incident of anti-Semitism, a memorial to Holocaust survivors located inside a cemetery in the city of Santa Rosa California, USA, was destroyed by vandals overnight Sunday. The incident was one of several similar acts of vandalism which destroyed or desecrated Jewish sites and Holocaust memorials all over the US and many other countries in recent weeks.

There was also grim news for Jewish communities in Canada this week, as B'nai Brith Canada announced this week that Jews in Toronto were the targets of more hate crimes in 2019 than any other demographic group, despite making up a tiny percentage of the city's population. Similar statistics were reported in several other Canadian cities.

In related news, the Jewish Community Center of San Francisco announced this week that due to a steep decline in donations amidst the ongoing economic crisis caused by the COVID-19 pandemic, it must drastically cut salaries for most of its employees and eliminate many positions altogether. The eliminated positions also mean the elimination of many services that the JCC of San Francisco has long provided for the Jewish community throughout northern California.
Jerusalem's Historic Inbal Hotel Re-opens
The Inbal Jerusalem Hotel, an iconic landmark in the Israeli capital and one of its oldest continually operating hospitality businesses, re-opened on Thursday, the first major hotel in the city to re-open following the COVID-19 outbreak in March. CEO Rony Timsit said Wednesday that the re-opening, while limited due to the near-absence of foreign tourists, was justified due to pent up demand from domestic tourists as well as a need for accommodating special events such as wedding receptions.

Coupled with Wednesday's announcement that sport and cultural events with a maximum audience of 500 will soon be allowed by the government, the Inbal Jerusalem Hotel's announcement is considered a harbinger of economic recovery following the devastation of the COVID-19 lockdown. 
Analysis - What does all this mean?
If the estimate of 90,000 Jews making Aliyah to Israel by the end of 2022 turns out to be accurate, it could create many new challenges for the Jewish State, as a typical year sees between 20,000-30,000 immigrants. Absorption centres, Ulpan (Hebrew language training) and the other organs of the government designed to facilitate immigration would have a difficult time coping with such a large increase in numbers of new immigrants over such a short period of time. Beyond that, Israel's economy, itself battered by the COVID-19 pandemic and just beginning to recover, will be hard pressed to create enough jobs, housing and services to facilitate such numbers.
However, given the ongoing COVID-19 epidemic and resulting worldwide economic crisis which has hit many Jewish communities particularly hard, accompanied by the rising number of anti-Semitic incidents and the escalating social and political unrest in many countries (these phenomenon have a tendency to exacerbate each other) it is not at all unlikely that the estimates by the Jewish Agency of number of new immigrants is low.
There might be as many as 200,000 Jewish people wishing to make Aliyah to Israel over the next two years, and possibly as many as 500,000 by 2025. These kinds of numbers would completely swamp the infrastructure that the Israeli government currently has in place to absorb new immigrants.
That is why private initiatives such as the Aliyah Return Center are needed. When there is not enough room at the existing absorption centers for these people to sleep, eat, take Hebrew Ulpan classes and otherwise take the first steps into their new life in the Holy Land, where else will these new immigrants go?
That's why we need your help. Please give as generously as you can to the Aliyah Return Center so that we can give as generously as possible to these Jewish people who will soon be on their way to the Land of their forefathers. They are already coming, and many more are right behind them, so there's no time to lose.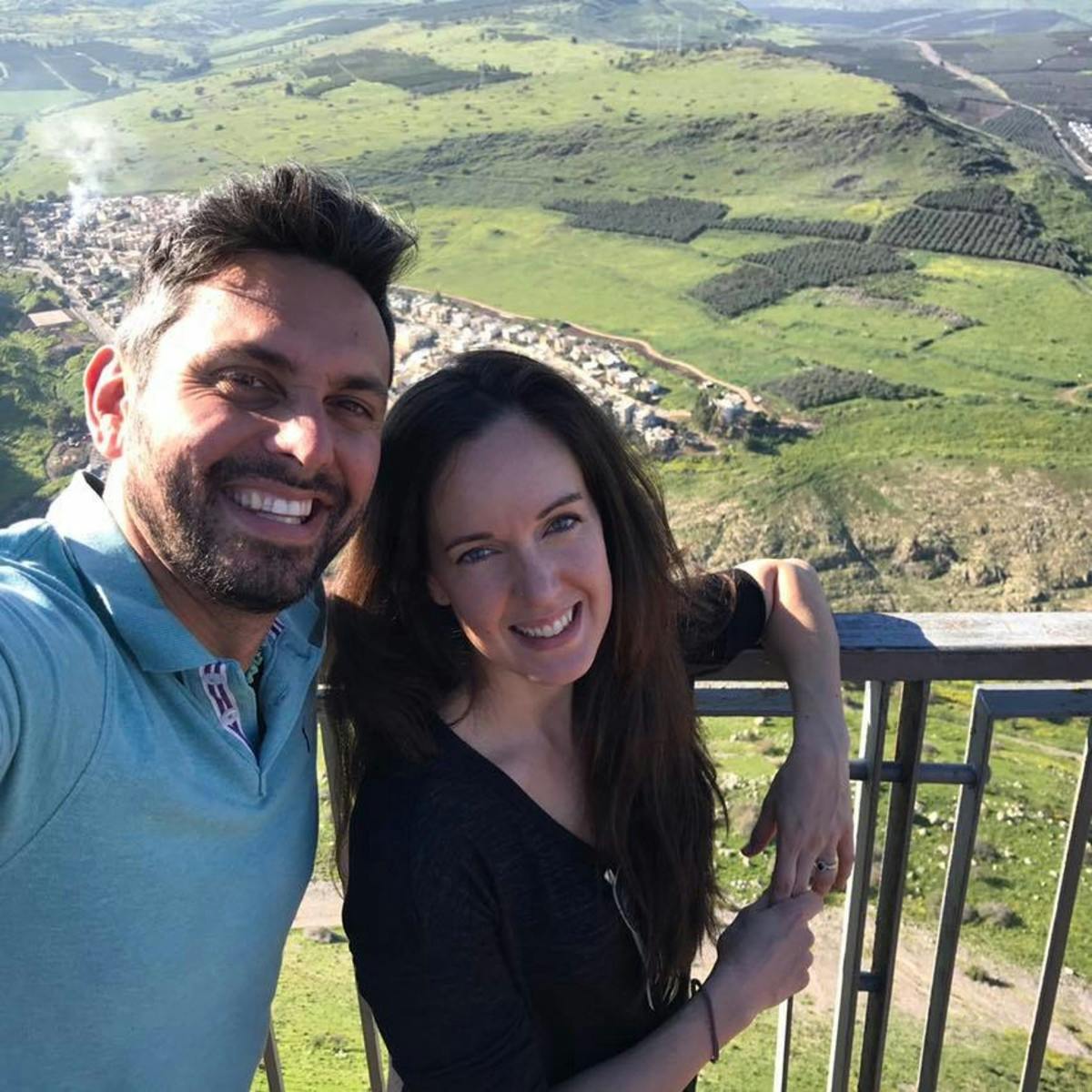 Chaim Malespin
Greetings, I'm Chaim. I'm the CoFounder and Operations Director of the Aliyah Return Center near the Sea of Galilee, northern Israel. *Graduate of IDC Herzliya B.A. Government, Diplomacy Strategy and History, *Master Sergeant IDF, serving currently in reserves, *Chairman of the Board at Aliyah Return Center Charity, *Partner in Isralandgo LTD Investment: developing the Galilee through foreign investment . In short, Zionism: Voluntourism, "Start Up Nation" Entrepreneurship, and raising "Shagririm" -Ambassadors Academy for Israel.