Global Weekly Aliyah News: June 26, 2020
Jun 26, 2020 • By Chaim Malespin
ARC News Update for June 25, 2020
Interest in Aliyah Soaring Amidst Global Crisis

Nefesh B'Nefesh, an organization founded in 2002 to help Jews immigrate to Israel, announced this week that the number of requests for information it received this month more than doubled from the number it received in June of 2019. 14 groups flights bringing Jews from North America home to Israel have already been scheduled for this summer, with more expected to be needed. News agencies in European countries have reported a similar pattern there, while interest in making Aliyah is also reported to be increasing among Jewish communities in other parts of the world including South Africa and Australia.
This reminds us of the famous passage Isaiah 43: 5-7; "Do not fear, for I am with you; I will bring your offspring from the east, and gather you from the west. "I will say to the north, 'Give them up!' And to the south, 'Do not hold them back.' Bring My sons from afar and My daughters from the ends of the earth, Everyone who is called by My name, and whom I have created for My glory, whom I have formed, even whom I have made."
Anxiety Increasing Among Jews In the Diaspora

John Michael Rathburn was indicted on two federal charges this week regarding his attempt to carry out a shocking anti-Semitic hate crime. His target was Ruth's House, a Jewish assisted living center in East Meadow, Massachusetts, which he attempted to set fire to earlier this year while the unsuspecting residents and staff were inside.
"We hope this Jew-hating monster's indictment leads to successful prosecution and long prison sentence for the shocking targeting of the most vulnerable part of the Jewish community — our elderly," Associate Dean, Director Global Social Action Agenda of the Simon Wiesenthal Center Rabbi Abraham Cooper told the Algemeiner.
In related news, B'nai Brith Canada issued a statement this week demanding that action be taken against professor Faisal Bhabha of York University, who recently participated in an online debate in which he equated Zionism with White Supremacy. During the same debate he also said that "Accusing Israel of exaggerating the Holocaust could be, for some, a plausible argument," according the statement.
Michael Mostyn, Chief Executive Officer of B'nai Brith Canada wrote in a public statement that  "In our opinion, someone who believes that the vast majority of Canadian Jews subscribe to 'Jewish supremacy' and that the Jewish State might 'plausibly' have exaggerated the Holocaust is clearly unfit to teach anyone about human rights."
This reminds us of Genesis 12:3; And I will bless those who bless you, and the one who curses you I will curse. And in you all the families of the earth will be blessed."
IMF Warns of Looming Worldwide Economic Recession

The International Monetary Fund issued a statement this week indicating that it's estimates of how badly the world economy has been damaged by the COVID-19 pandemic and the resulting measures governments have been forced to take in order to alleviate it were not sufficiently gloomy. The report included a sharp reduction in the forecast for global economic output and growth in 2020 and a warning that if the pandemic lingers, much less intensifies, it is unlikely there will be a robust recovery in 2021 and beyond.
-------------------------
Analysis – What Does All This Mean?

The rise in interest among Jews worldwide in making Aliyah to Israel is perfectly understandable given the rise in anti-Semitic incidents and the growing acceptance of anti-Semitic attitudes in many sectors of Western society, particularly universities. Additionally, the COVID-19 pandemic (which has resulted in the deaths of numerous prominent Rabbis and Jewish community leaders all over the world) has also brought with it devastating economic consequences. Jewish individuals, communities, businesses, organizations and entire communities are suffering these consequences along with everyone else, but they are also suffering from the rise in anti-Semitism which, historically, has almost axiomatically accompanied such dire economic conditions.
For reasons that can't be explained rationally, "the Jews" have always been the scapegoat of choice whenever there is an outbreak of disease, a war, an economic crisis or even just bad weather.
Right now, all of those things are happening at once, and "the Jews" are being targeted by those who feel a need to blame someone for all these problems, because it's a characteristic of human nature that SOMEONE has to be blamed when things go wrong.
The deaths of so many Jewish community leaders means that at precisely the time when their wisdom and courage are most needed to defend their communities, they're not able to do so.
These intersecting and mutually perpetuating circumstances have produced a heightened sense of insecurity and fear among many ordinary Jewish people, leading to an increased desire to come home to Israel.
When they get here, they're going to need a lot of help to make the transition to their new way of life. Moving to a new place, learning a new language, trying to find work and perhaps needing to learn new skills in order to enter a new profession all present distinct challenges that can be overwhelming. The Aliyah Return Center was founded for the purpose of easing that transition for new immigrants by providing comfortable accommodations and other assistance that will allow them to concentrate on their other challenges with confidence and clarity. Please help us as we work to assist these new immigrants in their first hours and days in the Land of their forefathers.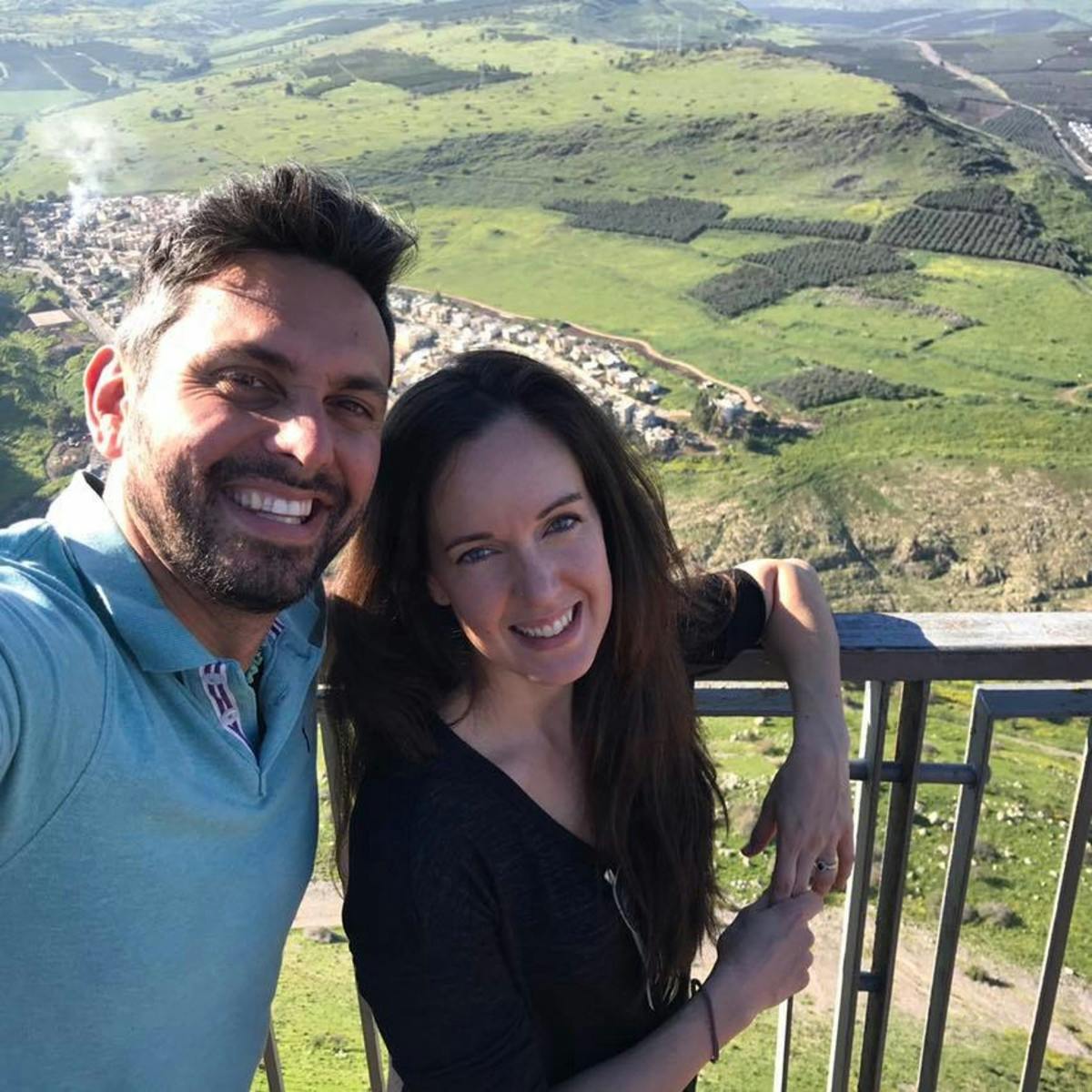 Chaim Malespin
Greetings, I'm Chaim. I'm the CoFounder and Operations Director of the Aliyah Return Center near the Sea of Galilee, northern Israel. *Graduate of IDC Herzliya B.A. Government, Diplomacy Strategy and History, *Master Sergeant IDF, serving currently in reserves, *Chairman of the Board at Aliyah Return Center Charity, *Partner in Isralandgo LTD Investment: developing the Galilee through foreign investment . In short, Zionism: Voluntourism, "Start Up Nation" Entrepreneurship, and raising "Shagririm" -Ambassadors Academy for Israel.