Global Weekly Aliyah News: July 3, 2020
Jul 03, 2020 • By Aliyah News Reporter
ARC News Update for July 3, 2020
NBN Official Speaks of Unprecedented Interest in Aliyah
Rabbi Yehoshua Fass, co-founder and executive director of the Nefesh B'Nefesh organization which assists Jews in making Aliyah (immigrating) to Israel, told a recent conference organized by the Jerusalem Post newspaper that "The numbers show a spike in aliyah interest that the State of Israel has not seen since its establishment, and we hope to reap the benefits of this interest next year in 2021. Most of it is because the outcome of Corona has recalibrated the compass of many individuals who always thought and dreamt of coming to Israel."
He elaborated on these comments by explaining that the number of households contacting his organization in the first half of 2020 to request information on immigrating to Israel had increased by over 500%. Other organizations which assist Jews who wish to return to their ancestral homeland have made similar reports in recent days.
COVID-19 Crisis Battering Israeli Economy

Amidst a feared "second wave" of COVID-19 infections worldwide, Israel's Health Ministry reported Wednesday afternoon that there had been 773 new patients diagnosed with the illness in the previous 24 hours, the highest such daily jump in new cases since the beginning of the crisis. At press time, there was 7,838 active cases of COVID-19 in the Jewish State, with 56 people hospitalized in critical condition and 320 people having died of the disease since early March.

The grim statistics were released the same day that Israel's national air carrier, El Al, announced that it was suspending all flights until further notice, following a report Tuesday which said the airline had lost $140 million in the first quarter of 2020. In related news, Israeli budget airline Israir announced on Wednesday that it is suspending all domestic flights to the southern resort city of Eilat due to the crisis. Meanwhile, unemployment rates, particularly in Israel's tourism industry, remain high.

Annexation Plans Delayed and Debated
Israel's expected move to officially annex 30% of Judea and Samaria (aka the West Bank) did not go forward on Wednesday, July 1st as it had been anticipated. The move is seen as having tacit support from the Trump Administration in the US but has otherwise encountered intense opposition from most world governments, including regional powers such as Egypt and Saudi Arabia with which Israel has enjoyed warming relations with in recent years. Many in Israel's own security and political establishment have also expressed grave misgivings about the plan, saying it would massively complicate Israel's strategic position and place Jordan, Saudi Arabia, Egypt and many European governments in a position where they would have no choice but to cool their heretofore warm relations with Israel.
Analysis – What does all this mean?
The current situation reminds us of the opening line from Charles Dickens classic novel, A Tale of Two Cities, "it was the best of times, it was the worst of times." Because of the ongoing COVID-19 pandemic and the related issues of economic decline and social unrest in the US and many other Western countries with large Jewish populations, the interest among Jewish people in immigrating to Israel is at historic levels. On the other hand, Israel is also suffering from an ongoing COVID-19 epidemic and its attendant damage to the Israeli economy. 
Against this background, it seems odd to many that the Israeli government led by Prime Minister Benjamin Netanyahu is pursuing a plan to annex strategically important areas in the West Bank at this time.
However, the strategically important Jordan Valley makes up most of the area in Judea and Samaria that Israel's government is planning to annex, and control of this area has been assessed as being vital to Israel's national security for many years. With the clock ticking until elections in the US in November, and the possibility that the Trump Administration might be drawing to a close, a unique window of opportunity exists for Israel to take the step of annexation and have it endorsed by an American President.
As for Israel's economy and the ongoing COVID-19 crisis here, Israel has done a better job coping with these twin crises than nearly any other country on earth, and this is indeed given as a reason by many Jewish people who are interested in making Aliyah at this time. Despite the grim outlook here, Israel is still seen as a safe haven and a good option in a world that has always been dangerous for Jews and which in recent months has become even more dangerous.
That's why projects like the Aliyah Return Center are so important to Israel's present and future. We need your help today so we can contribute to Israel's tomorrow.
Jeremiah 16:16; "Behold, I am going to send for many fishermen," declares the Lord, "and they will fish for them; and afterwards I will send for many hunters, and they will hunt them from every mountain and every hill and from the clefts of the rocks."
It can be observed that we are drawing near to the end of the season where God sent out fisherman to try and draw His people back to His Land. It is now the beginning of the season of the hunters, and that means the need to assist these precious people is very urgent. Please help us today.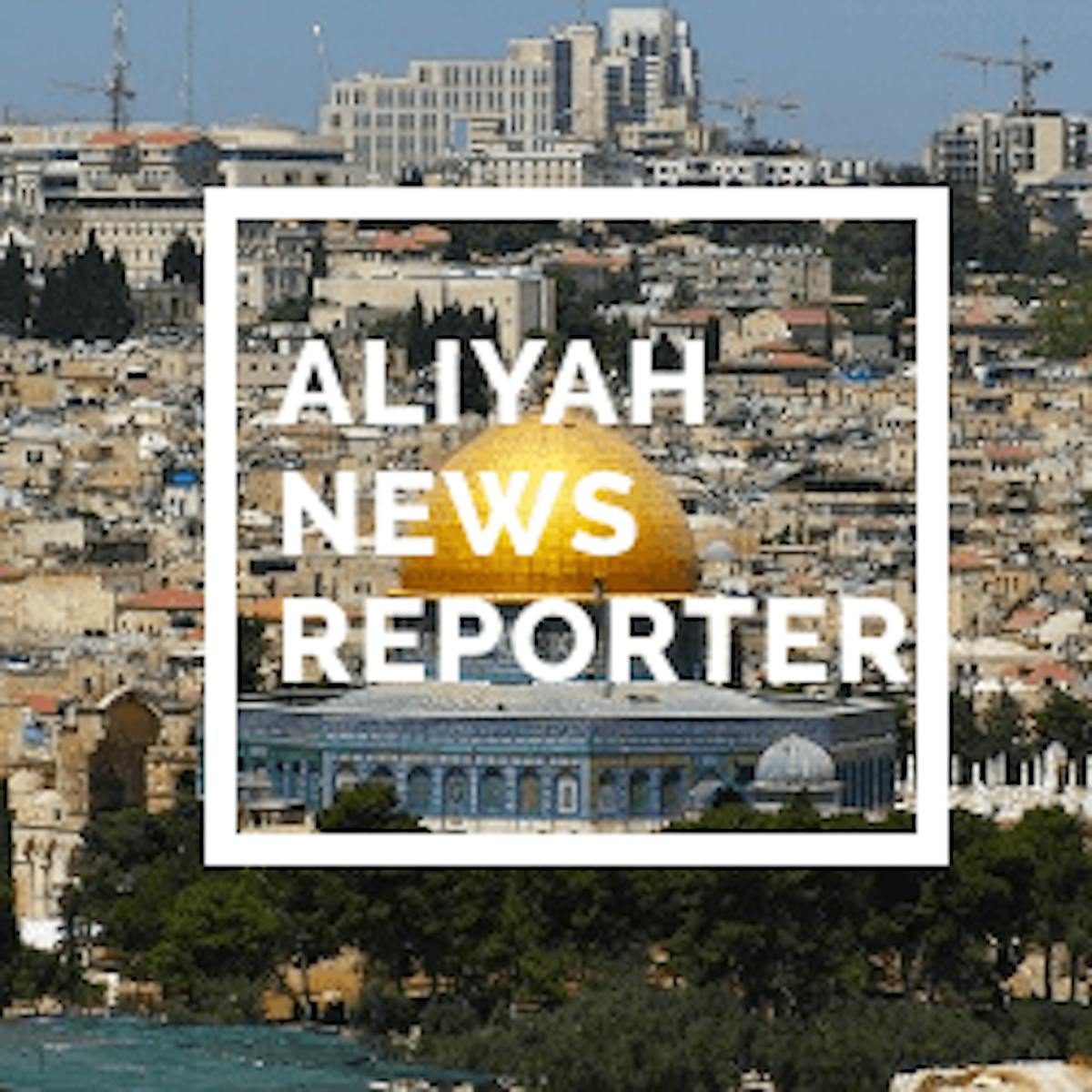 Aliyah News Reporter
Bringing you weekly Aliyah updates from the land.