Global Weekly Aliyah News: April 14, 2021
Apr 14, 2021 • By Aliyah News Reporter
"I will also plant them on their land, And they will not be uprooted again from their land Which I have given them," Says the LORD your God" Amos 9:15
Israelis Mark Remembrance Day, Followed by Independence Day
Israelis marked Yom Hazikaron (Remembrance Day for soldiers killed in action and victims of terrorism) starting on Tuesday evening before kicking off Independance Day celebrations on Wednesday evening and looking forward to a national holiday and traditional barbecues on Thursday. 
73 years of independence isn't the only thing Israelis have to celebrate this week, as health and tourism officials announced that following a massive decline in COVID-19 infections, schools will fully re-open on Sunday and the country's skies will begin to re-open for incoming tourism (for non-Israelis who can prove they've been vaccinated) on 23 May.
Tourism Minister Orit Farkash-Hacohen said: "The time has come for Israel to enjoy the advantage of being a safe and healthy country and for this to help rehabilitate the Israeli economy and the tourism industry...only the opening of incoming international tourism will really succeed in bringing back the tourism, restaurant [and] hospitality [sectors]. I will continue to push for a full return of inbound tourism to Israel, which will greatly assist the Israeli economy and provide jobs that are greatly needed by many people."
Israel Blesses the World
Researchers at Tel Aviv University announced this week that they have discovered a new method for preventing glioblastoma from spreading, which is a potentially game changer in the fight against brain cancer. "We examined the interactions between the immune cells in the brain and the glioblastoma cells in tumors that were recently removed from patients' brains," said Prof. Ronit Satchi-Fainaro of Tel Aviv University's Sackler Faculty of Medicine.
She added that the new discoveries she and her team had made could hold the promise to treat other diseases besides cancer, including sickle cell anemia.
In related news, Sheba Medical Center, Tel Hashomer announced this week that it has signed an agreement to provide treatment to diabetics in Dubai through a partnership with Al Tadawi Healthcare group. 
"Rarely is there an opportunity to take part in a breakthrough," Galia Barkai, director of the tele-medicine portal Sheba BEYOND wrote in a Facebook post. "This is just the beginning."
International Retail Chains Signal Confidence in Israeli Economy
Two international chain stores announced this week that they are planning to open new branches in Israel this year as Israel's economy continues to emerge strongly from the COVID-19 recession. & Other Stories, a high-end clothing and fashion accessory store, announced it will be opening branches in Jerusalem's Malha Mall and Tel Aviv's Azrieli Center while Danish retail giant Flying Tiger announced it will be opening two branches in Israel as well. The opening of such operations is often a trial balloon designed to test the level of interest in a new market, which can lead to much larger operations and many more local jobs.
CBS Publishes Demographics Statistics
Israel's Central Bureau of Statistics published numbers for the previous year on the occasion of Independence Day this week. The Jewish population stood at 73.9% of the overall population of 9.327 million. The second largest demographic group was Israeli Arabs, which makes up 21.1% of the population and include Moslems, Circassians, Christians (including Armenians) and Druze. Another nearly half-million citizens of the country don't fit into any of these categories and are simply classified as "other" in the population registry.
Projections show a steady increase in the numbers of all population groups in Israel in the years ahead, with most of the growth coming from the high birth rate among almost all demographic groups that the CBS keeps records for.
-----------------
Analysis - What Does All This Mean?
Israelis have good reason to celebrate the 73rd anniversary of the formal independence of their modern state. Few other countries in human history have achieved so much, in spite of such intense opposition, in so short a span of time. The contributions to the welfare of mankind that Israelis have made in the fields of medicine, science and technology, academics and many other fields continue to be a blessing to the whole world.
Many Jews and others around the world are inspired by Israel's success. They are also eager to see the many natural wonders of the Holy Land, to explore its ancient and modern history, learn from its experts and otherwise partake in the modern miracle of Israel.
The re-opening of Israel's airports to incoming tourists will breathe fresh life into the economic recovery which is beginning to gain traction all over Israel. Old jobs are being revived and new jobs are being created at a rapid pace, while Israelis are beginning to discover that during the last year while most of the economy was shut down, improvements to infrastructure have been made (as previously reported by Aliyah news) which will aid tremendously in getting the economy back on its feet.
Even before the large-scale return of tourists to Israel, the re-opening of the airport means that Aliyah flights will likely soon resume at full-speed as well, meaning the large numbers of Jewish people around the world who have shown interest in coming home to Israel over the last 18 months might soon be able to make some concrete plans. The economic news out of Israel will add impetus to these plans as well.
The Aliyah Return Center was founded to assist the Israeli government and the Jewish Agency as it strives to accommodate, train, teach, assist and otherwise absorb these new immigrants as they take their first steps into their new life in their ancestral homeland. We aim to make the first few weeks and months of these new immigrants as pleasant and fruitful as possible, providing them with lodging, Hebrew-language instruction, guidance and advice. We have already assisted hundreds of new immigrants, but we would like to do much more.
Please help us as we seek to do our part in this historic and prophetic work.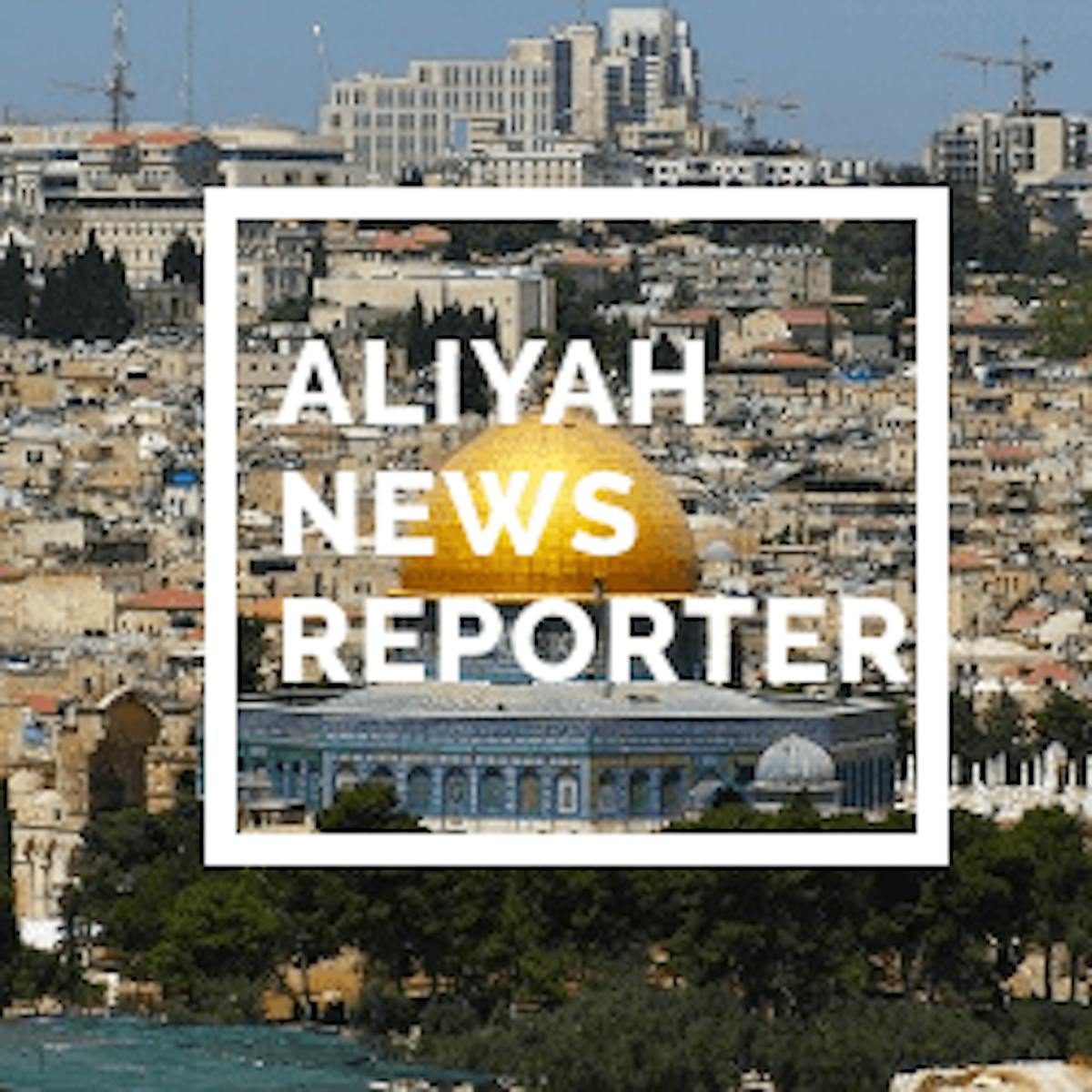 Aliyah News Reporter
Bringing you weekly Aliyah updates from the land.