Global Weekly Aliyah News: January 15, 2021
Jan 15, 2021 • By Aliyah News Reporter
Aliyah News
Nefesh B'Nefesh (NBN), an organization which assists Jewish people for the US, Canada and the UK to make Aliyah (immigrate to Israel) is reportedly optimistic about the new year 2021, despite the relatively low number of Jews who made Aliyah in 2020 due to difficulties surrounding the COVID-19 pandemic. NBN assisted 1,364 people to make Aliyah in 2020 and received 6,704 applications for assistance to begin the Aliyah process. Large numbers of applications continue to arrive in NBN's physical and digital mailboxes every week.
"As we look back at the challenges everyone faced in 2020, we are extremely proud of what we have accomplished together," said Rabbi Yehoshua Fass, Co-Founder and Executive Director of Nefesh B'Nefesh. "We look forward to watching each oleh grow and build their new lives in Israel, and eagerly look ahead to 2021, a year with the potential to exceed all expectations in aliyah."
---------------
Israel Had Record-High Budget Deficit in 2020 Amidst COVID-19 Pandemic
Israel's Finance Ministry released a report on Monday estimating that the government's budget deficit for 2020 was 160.3 billion shekels ($50.4 billion) which was the highest it's ever been and over three times the deficit for 2019. Although the numbers in the report were shocking to many economists and observers, the report pointed out that they were actually better than they had been expected to be and better than the economic benchmark numbers in many other countries around the world for 2020.
In addition, recent statements by the Bank of Israel mentioned the rapid distribution of COVID-19 vaccines as a cause for increased "optimism that the economy can rapidly return to a path of growth in the coming year." Some economists have projected a growth rate in the economy of 6.3% in 2021 and an unemployment rate of 7.7% by the end of the fiscal year, while other estimates have been less optimistic.
Meanwhile, there were 9,665 new coronavirus cases diagnosed in Israel on Tuesday, the highest number for a single day since the virus was officially recognized as having arrived in the Jewish State last February. The number of serious cases stood at 1,072, with many hospitals reporting that they have reached or exceeded their capacity for providing care to infected patients, while the death toll reached 3,756.
"We are in a wave of illness that worries us greatly," Health Minister Yuli Edelstein said Tuesday. "We should see the results of the lockdown in the coming days."
"It is impossible to imagine that we will exit [the lockdown] within 10 days," added Dr. Sharon Alroy-Preis, head of Public Health Services, on Tuesday. "There is no doubt that part of the increase is due to the British mutation."
Abraham Accords Deal Another Defeat to BDS Movement
In another sign of warming relations between Israel and its Arab neighbours and a resounding rejection of the movement to Boycott, Divest and Sanction (BDS) the Jewish State, an agreement was announced on Monday between Israel's Bar-Ilan University and the UAE's Gulf Medical University to collaborate on academic projects.
"One of the most significant achievements of the Abraham Accords is the opportunity for academic collaboration between universities in Israel and the UAE," said BIU president Prof. Arie Zaban. "Research and education in both countries will advance dramatically thanks to their human capital, which until now was unable to join forces for a common goal."
Passing of Jewish Philanthropist Sheldon Adelson Mourned
American Jewish business magnate Sheldon Adelson passed away on Tuesday at the age of 87, leaving behind a large family and a legacy of philanthropic work which touched millions of people around the world, including Israel. Statements mourning his passing and paying respect to his family were issued by a wide variety of public figures in Israel and many other countries.
"[My wife] Sara and I are heartbroken by the passing of Sheldon Adelson," Prime Minister Benjamin Netanyahu said in a statement. "He was a wonderful friend to us personally and an incredible champion of the Jewish people, the Jewish state and the alliance between Israel and America. Sheldon unabashedly loved America and cherished the freedom and opportunity it gave him. He worked tirelessly to ensure that very same freedom and opportunity would be given to others in America and around the world. The warmth of his heart, the clarity of his thinking and the decisiveness of his actions were truly exceptional."
Yaakov Hagoel, chairman of the World Zionist Organization, added in his own statement that Adelson was "one of the greatest supporters and contributors in our generation for Zionism, Israel and the Jewish people."
------------------------
Analysis – What Does All This Mean?
The passing of Sheldon Adelson is a huge loss to Israel and the Jewish world, as his philanthropy was a source of enormous assistance to many individuals and humanitarian projects. It comes at a bad time for the Israeli economy when the government is coming off its largest annual budget deficit in history and many people remain out of work. Adelson's generosity to man charitable organizations in Israel, which allowed many people to keep their heads above water despite being unemployed for a long period of time, will be sorely missed.
At the same time, there is hope for a sharp economic rebound from the current difficulties in just a few months following Israel's record-setting pace of COVID-19 vaccinations, which should allow the economy to be fully re-opened by the summer. However, the tourism industry, which has long been one of the leading drivers of economic activity and jobs, is likely to remain in a depressed state for the foreseeable future.
In the midst of these developments, the surge of cooperation agreements and public expressions of solidarity from Israel's new friends in the United Arab Emirates, Bahrain, Sudan and Morocco following the "Abraham Accords" normalization agreements also produces hope that an improvement in Israel's economic, as well as security and diplomatic positions, are all on an upwards trajectory. The positive effects these developments could have for the quality of life Israelis enjoy are obvious.
All of this helps explain the continued surge in interest among Jewish communities around the world for making Aliyah. The socio-political disruptions in the US, Canada, Western Europe, Russia and other regions with large Jewish populations are making life for Jewish people there more and more difficult, while the opposite trend is apparent in Israel. These "push" and "pull" factors are combining to make Aliyah an attractive option for many Jewish people all over the world.
Because of this, there are anecdotal signs that interest is beginning to surge among Israelis in the prospect of a large influx of new citizens. This is giving rise to questions about the capacity of the Jewish State to absorb large numbers of new immigrants. Questions include where these new immigrants will be housed and cared for in their initial months in the country, where and how they will receive instruction on speaking and reading Hebrew and other skills they will need to acquire gainful employment and what new jobs will be available for them when they are ready to start working.
The Aliyah Return Center was founded to be part of the answer to these questions and we continue to build and grow our capacity to assist the Israeli government and the Jewish Agency with these challenges. Please help us as we strive to do our part in fulfilling this vital and prophetic task.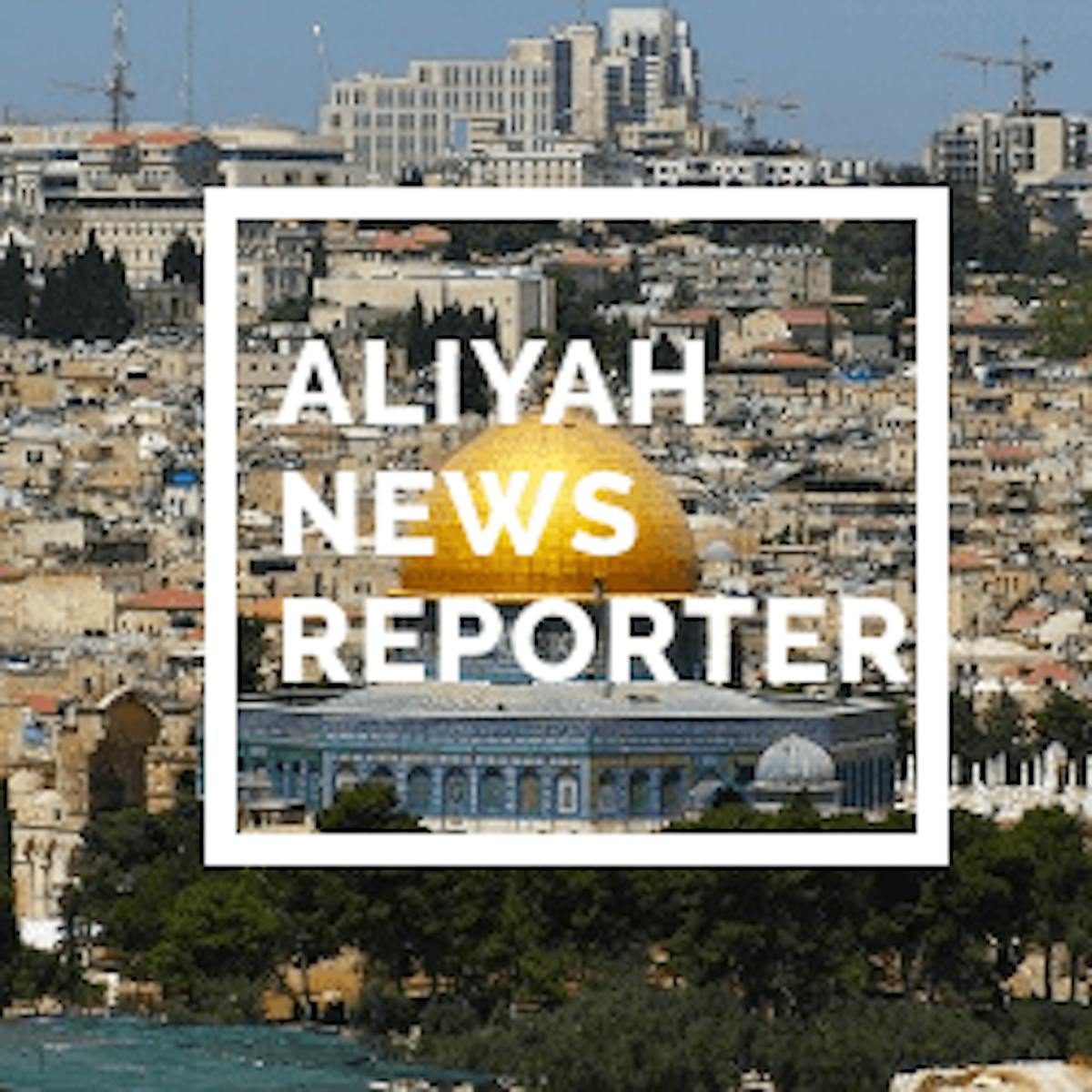 Aliyah News Reporter
Bringing you weekly Aliyah updates from the land.