Global Weekly Aliyah News: January 22, 2021
Jan 22, 2021 • By Aliyah News Reporter
So the nations will fear the name of the LORD, and all the kings of the earth, Your glory. For the LORD has built up Zion; He has appeared in His glory" Psalm 102:16
Aliyah News
The scheduled arrival in Israel of a large number of olim (new immigrants) from Ethiopia led to a mix up at the Sapir Absorption Center in the northern Israel community of Kiryat Yam in recent days. The facility, which is run by the Jewish Agency, informed residents, many of whom made Aliyah in recent months, that they would have to leave as soon as possible.
This led to confusion and anxiety among some residents who had few options for renting an apartment and who had not yet acquired sufficient Hebrew language proficiency and other job skills in order to begin looking for a job or otherwise making the transition to Israeli society.
Upon further investigation, it was discovered that there is no requirement for the recent immigrants to leave the absorption centre right away, but rather there was an increased sense of urgency that they find an alternative situation as soon as possible in order to allow more people to come in, which was communicated to some residents in an inappropriate way.
Some residents told the Haaretz newspaper that they felt "scared and pressured" to leave and that they were "running to find a place to go," while the economic recession brought on by the COVID-19 pandemic has exacerbated what would have always been a difficult process.
"At first I was scared. You can't go to see apartments. We need more time to stay here because of the corona," one woman said.
COVID-19 Vaccines Campaign Surging Ahead
Israelis learned Tuesday evening that the government has decided to extend a nationwide lockdown, the third Israel has experienced since the arrival in Israel of the COVID-19 coronavirus almost a year ago, till the end of January. Although nearly 25% of the Israeli population has received at least the first of the two-dose Pfizer vaccination and despite a lockdown which has been in effect already for several weeks, the rates of infection continue to be high, with 8,511 new cases reported by the Health Ministry on Tuesday.
Israel's COVID-19 death toll stood at 4,142 on Tuesday, with nearly 800 having succumbed to the disease just since the beginning of 2021, although the death rate for Israel is among the lowest in the world.
Also on Tuesday, the Health Ministry announced plans to lower the minimum age at which COVID-19 vaccinations would be administered to the public to 40-year-olds, adding that it planned to vaccinate at least 250,000 vaccines a day.
 "We find ourselves in the middle of a close race between the vaccination campaign and the rising morbidity in the world because of the mutations," Prime Minister Benjamin Netanyahu said at the beginning of an emergency cabinet meeting Tuesday evening.
"Only when we are over 80% of adults inoculated, will the vaccine suppress the outbreak," the Weizmann Institute of Science's Prof. Eli Waxman said. "It is helping us to reduce the mortality rate and eventually will help us to control the disease."
Israel and the UAE Grow Closer Through Sports Diplomacy
Following the "Abraham Accords" normalization agreement between Israel and the United Arab Emirates, as well as Bahrain and later Sudan and Morocco, the Jewish State has seen a number of steps being taken which give hope that these agreements will lead to a "warm peace" in contrast to the "cold peace" that eventuated following previously signed peace agreements between Israel and its immediate neighbours, Egypt and Jordan.
On Tuesday, another such development was announced in the form of an agreement between the Israel Association of Baseball and the Dubai Little League. The agreement calls for the establishment of the Field of Peace tournament, which will see the 12-and-under National Teams from both countries playing each other for the chance to bring home the "Unity Cup" trophy. The tournament is planned to be held in each country, starting in Dubai in the week of March 21-25 and continuing in Israel in the fall.
"We are excited to enter a new era of cooperation between our organizations and countries," said Dubai Little League President Roger Duthie and his IAB counterpart Jordy Alter in a joint statement. "We strive together to develop the game of baseball in Israel and Dubai as a basis for peace and cooperation between our countries. We see this as a major step forward in both areas and are excited to jointly hold the first team sports tournament between our countries. We hope these games lead to further regional cooperation."
There is hope that other youth baseball teams from the region will also participate in future tournaments.
Sea of Galilee Rising Amidst Heavy Rainfall
Following an unusually dry winter Israel has been blessed with abundant rain this week. It was still raining on Wednesday afternoon, with some areas reporting hail and even light snow in the Golan Heights and on Mount Hermon. The Sea of Galilee and several of Israel's rivers and streams are at the highest levels they've been in many years, with the Sea's level rising 4.5 centimeters just on Tuesday alone to 209.855 meters below sea level.
---------------
Analysis – What Does All This Mean?
The response of Israel to the COVID-19 pandemic, including the rapid and widespread distribution of vaccines and the astonishingly low per-capita death rate has given Jewish people around the world yet another reason to seriously consider making Aliyah (immigrating to Israel) at the same time as it has attracted positive attention from many other countries. The UAE and other neighbours of Israel have finally realized that there is more to be gained from cooperating with Israel than in fighting it, and have begun to build the grassroots ties necessary for a long-lasting and sustainable peace.
At the same time, God is blessing His Land and People with abundant water, which is the basic element which makes life possible and which will be needed in great amounts moving forward as Israel's population increases.
At the same time, the increasing number of Jewish people from around the world who want to make Aliyah is a blessing but it also creates challenges for the Jewish State. The infrastructure needed to greet, care for and assist these new immigrants start a new life in their ancient homeland is not always sufficient and is in need up upgrades, repair, refurbishment and an increase in overall capacity.
The Aliyah return center was founded so that we could do our part in assisting the government of Israel and the Jewish Agency in carrying out this prophetic work. We exist in order to take some of the burden of greeting, housing and assisting new immigrants so that as the number of new immigrants increases going forward, there will be enough room for every new person who comes.
We have many old buildings on our Galilee campus that we'd like to refurbish and we have many new buildings we'd like to build. We have staff to hire and train so that they can give new immigrants the assistance they need to build new lives in the Holy Land, including language skills and job re-training. We can't do any of this without your support, so please give generously today.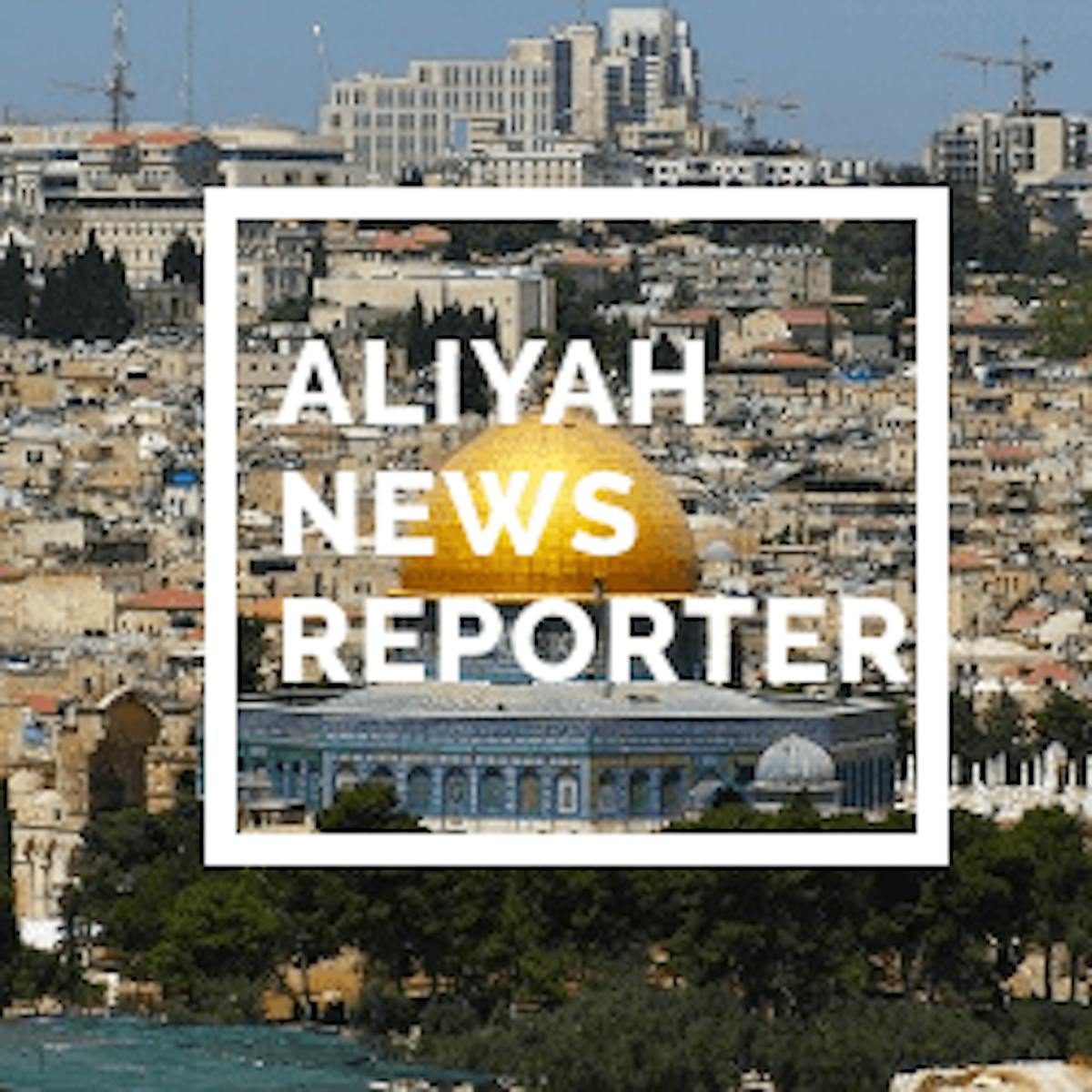 Aliyah News Reporter
Bringing you weekly Aliyah updates from the land.