Global Weekly Aliyah News: January 29, 2021
Jan 29, 2021 • By Aliyah News Reporter
It will come about also in that day that a great trumpet will be blown, and those who were perishing in the land of Assyria and who were scattered in the land of Egypt will come and worship the Lord in the holy mountain at Jerusalem" Isaiah 27:13
----------------------
Aliyah News
Israelis marked Holocaust Memorial Day on Wednesday, with the Jerusalem Post newspaper running a feature article on a Survivor who recently made Aliyah (immigrated to Israel). The Survivors name is Arnold Clevs, and his extraordinary story includes being imprisoned in 11 different concentration camps, including Auschwitz.
After surviving the Holocaust, Clevs made his way to America where he studied to become a dentist, married and had two children, both of whom made Aliyah, while he and his wife remained in Chicago until she died early last year. In May of 2020, Clevs made Aliyah at the age of 87, taking an apartment in the capital not far from the home of his son and grandchildren.
"Sometimes I sit in the courtyard here and look at the heaven," he said. "I look at the gorgeous trees of Jerusalem, and I say to myself: 'Is it really true that I'm in the Land of Israel?' And I cannot believe I have the merit to be here in Jerusalem."
Parts of Israeli Economy Thriving Despite COVID-19
Leaders of Israel's defence and security manufacturing and service sectors are tentatively reporting a solid fiscal year in 2020 despite the COVID-19 pandemic. The reports included cautious optimism that 2021 will also be profitable. The industry leaders gave credit for the success they've had to Israeli-developed technologies which allowed them to continue operations despite the pandemic, as well as keeping in communication with clients and suppliers around the world. They also gave credit to the Israeli workers they employ, who they said demonstrated flexibility, creativity and determination which allowed them to make deliveries to their clients for pre-existing orders, which encouraged other clients to make new orders and thus keep the businesses afloat.
Anti-Semitism on the Rise in the Diaspora
UN Secretary-General António Guterres gave a sobering address at New York's Park East Synagogue during a ceremony on Monday, ahead of Holocaust Remembrance Day on Wednesday. During his speech, he warned that many different manifestations of antisemitism are visibly on the rise worldwide, including in many Western countries with large numbers of Jewish citizens who are at risk from the phenomenon.
"It is sad, but not surprising, that the COVID-19 pandemic has triggered yet another eruption of this poisonous ideology," he said. "In Europe, the United States and elsewhere, white supremacists are organizing and recruiting across borders, flaunting the symbols and tropes of the Nazis and their murderous ambitions…there is no vaccine for antisemitism and xenophobia. But our best weapon remains the truth."
Battered Tourism Industry Gets Some Good News
Israel's tourism industry, which until February of 2020 provided over 100,000 direct jobs in the country while indirectly supporting many more, has been hit harder by the downturn stemming from the COVID-19 pandemic than any other segment of the Israeli economy. However, the industry got some good news last week when the Israeli Antiquities Authority (IAA) announced that a piece of hewn stone inscribed in ancient Greek with the name "Christ, born of Mary" was unearthed in the Galilee village of Taiba in the Jezreel Valley.
Finds like this one often lead to an increased interest in Christian Pilgrimage to the Holy Land, and this find is no exception. With industry officials tentatively hoping for a rebound of visitors in 2021 as more and more Israelis are vaccinated and infections drop, the inscription found in Taiba this week will be part of what generates renewed interest in visiting the Holy Land.
----------------
Analysis – What Does All This Mean?
The yearning of the Children of Israel to return to the Land of Israel continues despite the difficulties and hardships that life in the modern Nation State of Israel includes. As Israelis remember the Holocaust this week, they also watch with growing apprehension at the rise of Neo-Fascist ideologies and groups around the world. The US, Canada, Australia, New Zealand, South Africa and Wester Europe which have long been seen as safe havens from the phenomenon of antisemitism are no longer immune from it, as the UN General Secretary and others have noted.
At the same time, Israel's economy, battered by the COVID-19 pandemic as have the economies of many other countries around the world, is showing signs of recovery. Although many have lost their jobs, their business and much else, Israelis are still standing and there is hope that with the widespread distribution of vaccines, Israel's economy may be able to re-open soon and once again flourish. This will make the option of Aliyah even more attractive for Jewish people around the world who are coping with economic, social, political and cultural upheaval in their own countries, all of which is being blamed on them by some of their neighbours.
All of these developments are leading to an increased interest in Jews around the world in making Aliyah, and this is leading some here in Israel to ask a salient question, "where will all these people live, work, play and go to school when they get here"?
The infrastructure, both physical and human, devoted to welcoming and integrating new immigrants into Israeli society is limited in how many people it can absorb in a short period of time. The Aliyah Return Center was founded to assist the government and the Jewish Agency in this prophetic task and we need your help to continue. Your prayers and financial support are keeping us in operation as we strive to increase our ability to accept and integrate new immigrants.
Our campus in the Galilee includes several buildings which we are in the process of refurbishing, repairing and repurposing for Aliyah and Klita (absorption). Please give generously so that we can continue with this vitally important work.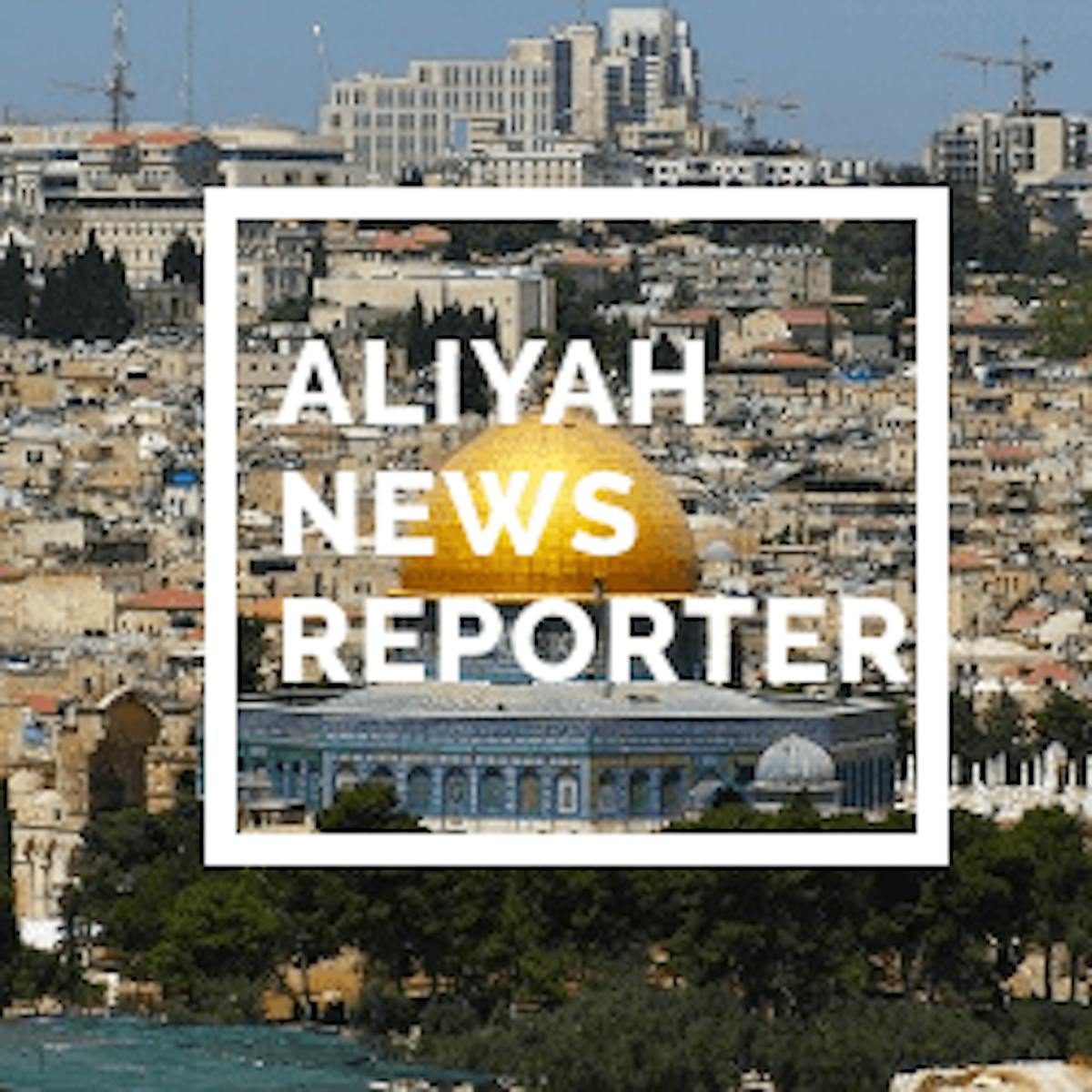 Aliyah News Reporter
Bringing you weekly Aliyah updates from the land.