Global Weekly Aliyah News: February 5, 2021
Feb 05, 2021 • By Aliyah News Reporter
"This is what the Sovereign LORD says: 'I will gather you from the nations and bring you back from the countries where you have been scattered, and I will give you back the land of Israel again.'" Ezekiel 11:17
---------------------
Aliyah News
The Aliyah and Integration Ministry announced on Tuesday that they have established a hotline for new immigrants to assist them with any mental health challenges they may be facing. The step was considered necessary amidst the increased difficulties many new immigrants are facing due to the extraordinary circumstances related to the COVID-19 pandemic. The hotline will offer professional mental health advice, free of charge, in English, Russian, Amharic, French and Spanish
"Since the outbreak of the coronavirus, there has been a sharp rise in reports of citizens in mental distress, anxiety, loneliness and difficulties dealing with the challenges of corona," Aliyah and Integration Minister Pnina Tamano-Shata (Blue and White) said Tuesday. Adding that moving to a new country is difficult under normal circumstances, she said "That is why I instructed my office to launch a help hotline to offer emotional assistance to immigrants, to supplement the financial support and other supportive tools that the ministry offers olim across the different areas."
Erdan Addresses JFNA Event
Israel's Ambassador to the United State, Gilad Erdan, addressed the Jewish Federations of North America's virtual event on Tuesday, saying among other things that he looks forward "to working with President Biden and his new administration…I intend to build on the long tradition of bipartisan support for Israel and work with members from both sides of the aisle to promote our shared goals."
He also spoke about some of the shared goals he was referring to, including confronting environmental problems linked to human-produced pollution and the threat to Israel and the world from Iran's regime. He went on to say that he hoped to repair strained relations between Israel and the US Jewish community, saying "I see all parts of American Jewry as my brothers and sisters."
Israel and Bahrain Draw Closer Together
Bahrain's Interior Minister Rashid bin Abdullah Al Khalifa and Israel's Public Security Minister Amir Ohana held a video conference call on Tuesday in which they discussed a broad range of topics of mutual interest. The call was part of ongoing efforts in both countries to build on the "Abraham Accords" normalization agreements to boost bi-lateral trade, economic development and diplomatic relations.
BDS Campaign Suffers Another Defeat
Israelis got to see the campaign to Boycott, Divest and Sanction (BDS) their country suffer another defeat this week when Eli Glickman, president and CEO of ZIM Integrated Shipping Services, was given the honor of ringing the opening bell on the New York Stock Exchange on Tuesday. ZIM, founded in 1945 and based in Haifa, has managed to become one of the top 10 largest shipping and logistics companies in the world, thriving even during the COVID-19 related economic downturn.
Orthodox World Suffers the Loss of Several Leaders
Israel's haredi (ultra-Orthodox) community has been hit hard by the COVID-19 pandemic, losing several of its most prominent leaders to the disease over the past year. This has included several highly respected rabbinic scholars in just the past week. Their names were added to a long list of prominent Rabbis, scholars and community leaders all over the world who have died in the past year. "I don't mean to say that these people are irreplaceable — they're not irreplaceable, people can go on," said on community elder. "But this corona has taken a huge toll."
---------------
Analysis – What Does All This Mean?
The COVID-19 pandemic has indeed put tremendous stress on Israel and on those who live here, including new immigrants. The move by the Aliyah and Integration Ministry to set up a hotline in different languages in necessary and very welcome. At the same time, it must be recognized that Ambassador Erdan's task of repairing relations with American Jewish communities which have, in recent years, grown apart from Israel, will not be an easy one. The death of many prominent Orthodox Rabbis in Israel and several other countries around the world has contributed to this erosion of the connection between Israel and the Jewish Diaspora.
At the same time, however, there have been parallel developments including the improvement of Israel's image on the world stage, as evidenced by the invitation for the CEO of ZIM to open the New York Stock Exchange and the increased cooperation between Israel and its neighbours in the Arab world such as Bahrain.
Taken together, these developments point to movement in many areas which have long been stagnant. One such area is interest in Aliyah (immigration to Israel) and that means that there will soon be many more Jewish people moving to the Jewish State. This is good news, but it also means that there will be many more new immigrants who will need assistance and the capacity to help them will have difficulty keeping pace with the need.
The Aliyah Return Center was founded to assist the government of Israel and the Jewish Agency in completing this historic and prophetic task. 
Please help us help these new immigrants by giving generously so that we will have the resources we need to renovate/repurpose old buildings and build new ones on our Galilee campus where we are already hard at work welcoming new immigrants and helping them adjust to their new life in their ancestral homeland.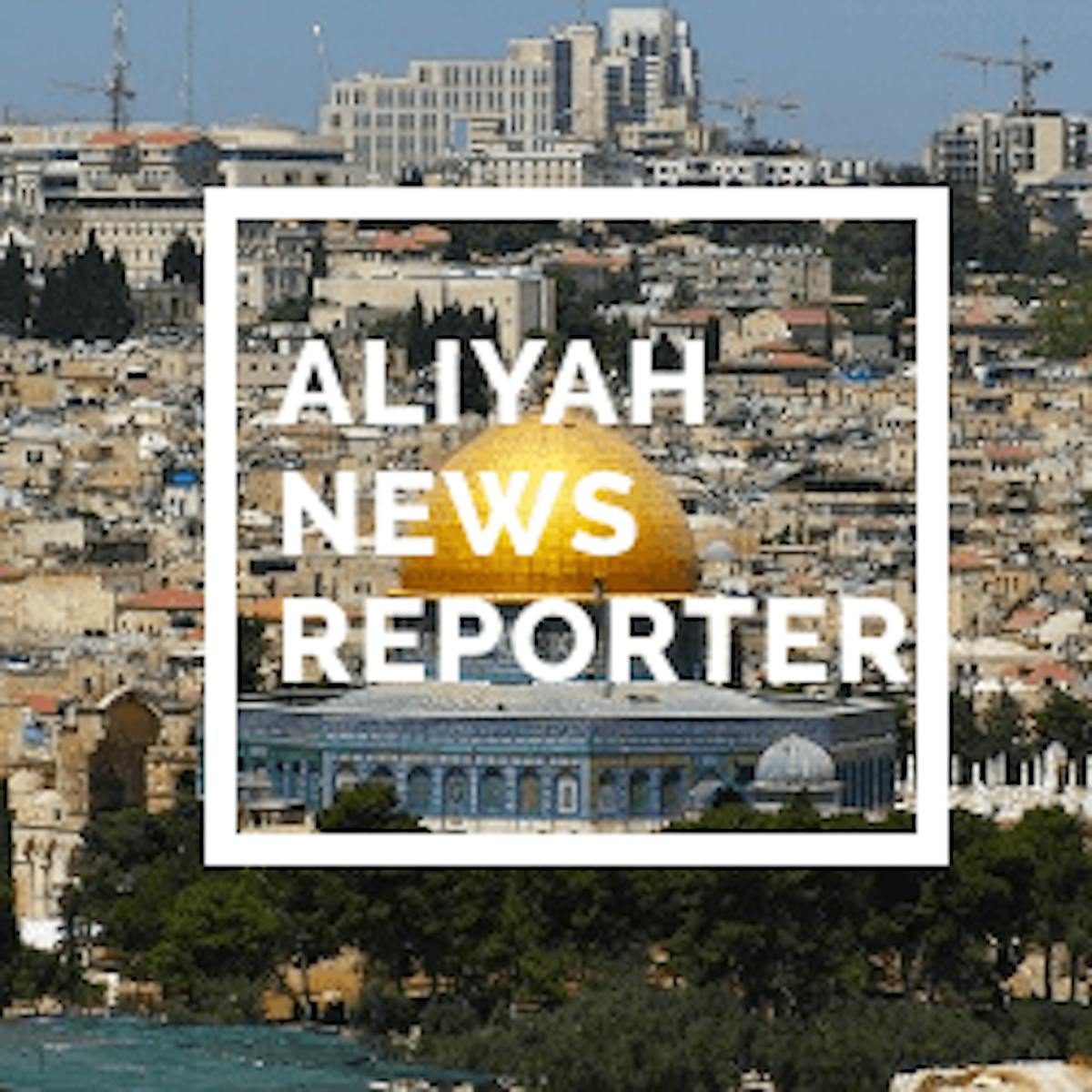 Aliyah News Reporter
Bringing you weekly Aliyah updates from the land.