Global Weekly Aliyah News: February 12, 2021
Feb 12, 2021 • By Aliyah News Reporter
In that day the Lord will start His threshing from the flowing stream of the Euphrates to the brook of Egypt, and you will be gathered up one by one, O sons of Israel. It will come about also in that day that a great trumpet will be blown, and those who were perishing in the land of Assyria and who were scattered in the land of Egypt will come and worship the Lord in the holy mountain at Jerusalem" Isaiah 27:12-13
-----------------------
Ariel University Releases New App to Assist in Aliyah
The Center for Research on Aliyah think tank at Ariel University launched a new tool this week meant to assist Jewish people around the world in their quest to immigrate (make Aliyah) to Israel. The App is called the "Aliyah Risk Calculator" and it serves to aggregate various factors to better assist potential immigrants in making plans and arriving at the smoothest transition possible when they arrive in the country. The App asks potential immigrants for various metrics including family size, income, profession, level of religious observance, etc. and gives suggestions for how they can handle challenges and take advantage of opportunities.
"The final score and interpretation should assist potential immigrants to Israel in making an informed decision about aliyah – and will help in developing a clear plan of success if the decision to move to Israel is made," said Dr. Avidan Milevsky, director of the Behavioral Sciences Department at Ariel University.
Israel Making Steady Progress in Battle Against COVID-19
Israel's Health Ministry reported this week that the percentage of Israelis testing positive for COVID-19 had dropped below 8% for the first time, in a welcome sign that progress is being made in the battle against the disease. The numbers added positive momentum to Israel's world-leading vaccination campaign and has also allowed the government to announce that children in pre-school up to the fourth grade would be allowed to return to classes on Thursday.
Other metrics, including the number of people in serious condition, people requiring ventilation and the daily death toll, have also fallen in recent days. As of Tuesday, over 3.6 million Israelis had received at least the first dose of vaccine for COVID-19 while approximately 2.2 million have received both shots.
In related news, commuter transportation between Ashkelon and Ashdod, two of the largest urban centers in Israel's southern region, will soon become easier and more affordable as the electric train line between them began test runs in recent days. The line is one of the last pieces of a network connecting Ashkelon, Ashdod, Rishon LeZion, Tel Aviv, Bnei Brak, Petah Tikva, Rosh HaAyin, Kfar Saba, Hod Hasharon, Ra'anana and Herzliya. It is expected to be fully operational by the end of 2021.
"Electric trains save time and money, have fewer problems and malfunctions, and damage to the environment is very negligible. In this way, we are able to provide the traveling public with a more reliable and better service," said said Transportation Minister Miri Regev. "I see the Transportation Ministry as a social ministry, which allows everyone the complete freedom to choose their place of residence, studies and work, with maximum transportation accessibility between them. Soon, residents of the south will also be able to board an advanced electric train and get quickly and conveniently to anywhere in the center of the country, while protecting the environment and maintaining punctuality."
BDS Movement Celebrates Rare Success
The movement to Boycott, Divest and Sanction (BDS) Israel achieved a rare success on Tuesday when the student government at the University of California, Irvine (UCI) voted 19-3 to adopt a piece of legislation meant to support BDS. Riddled with false and/or unsubstantiated claims of Israeli misconduct, the bill calls on the University to divest from companies including Lockheed Martin, Boeing, 4M and Ford which do business with the Jewish State.
Israel and the UAE Draw Ever Closer
Israeli defense and security firms are looking forward to taking part in a large industrial fair scheduled to take place at the Abu Dhabi National Exhibition Center from 21-25 February. Previous defense expos at the venue have attracted over 1,300 exhibitors and 100,000 attendees from 142 countries, although this year's event is expected to be smaller due to the ongoing COVID-19 pandemic. Nonetheless, dozens of Israeli companies have already booked space at the upcoming trade fair and over 1,000 journalists from the world's most prominent defense-related media outlets are also expected to attend.
-----------------------
Analysis – What Does All This Mean?
The hostility towards Israel on university campuses in the US and many other parts of the world was manifested in the symbolic passage this week of a BDS-supporting bill by the UC Irvine student government. Such measures are frustrating for Israelis and their supporters and they make life on campus for many Jewish students uncomfortable, but their real-world impact on Israel's economy are almost non-existent.
This is because major international corporations, governments, NGOs, regional forums and many other big players know that Israel has the answers to many of the problems they're facing and they are eager to purchase those solutions from the Israeli companies, universities, government agencies and individuals who are producing them. This is manifested in the invitation by the UAE's largest defense and security trade fair for Israeli companies to set up a large pavilion and it is also manifested in many similar mutually beneficial business deals between Israelis and their new allies in the Arab world, chiefly the UAE but also Bahrain, Sudan and Morocco, as well as older allies such as Egypt and Jordan. There have been many reports in Israeli, Arab and Western media outlets over recent weeks hinting at an imminent agreement between Israel and Saudi Arabia, which would open up even brighter economic prospects for Israel and the entire region.
Against this background, the news about Israel's success (bought at a steep price in terms of the domestic economy and severely strained social cohesion) against the COVID-19 pandemic, coupled with the good news about the soon-to-be completed transportation network linking Israel's major cities means that there is ever more reasons to be optimistic about the future of the Jewish people who live in the Land of Israel. There is therefore great reason to hope for a large number of Jewish people returning to their ancestral homeland in the coming months and years. 
The Aliyah Return Center was founded to assist the Israeli government and the Jewish Agency in this historic and prophetic task. Please join us as we work to help new immigrants as they begin their new lives in their ancestral homeland.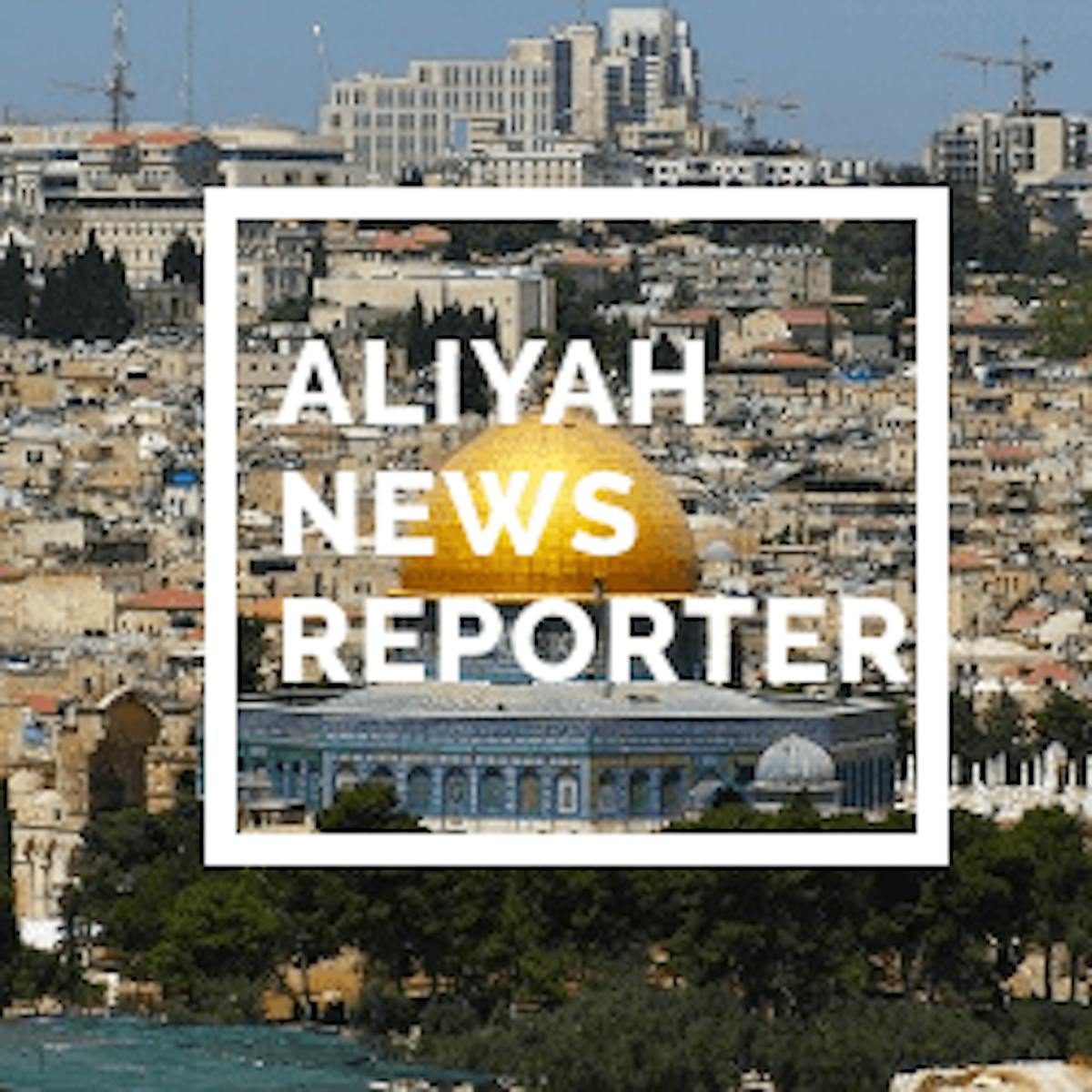 Aliyah News Reporter
Bringing you weekly Aliyah updates from the land.