Global Weekly Aliyah News: February 17, 2021
Feb 17, 2021 • By Aliyah News Reporter
 Thus says the Lord God, "Behold, I will lift up My hand to the nations, and set up My standard to the peoples; And they will bring your sons in their bosom, and your daughters will be carried on their shoulders. Isaiah 49:22
Planeload of Immigrants Lands in Israel Despite Quarantine
The closure of Ben Gurion International Airport, which is part of a broader effort by the government to seal Isael's borders and otherwise restrict movement in an effort to curb the rampaging COVID-19 pandemic, did not stop 302 Ethiopian-Jewish immigrants from making Aliyah (immigrating to Israel) this week. The charter flight, sponsored by the International Christian Embassy Jerusalem (ICEJ), landed in Israel on Friday and was greeted by a small party of Jewish Agency officials and well wishers.
Israel Vaccinates 4 Millionth Citizen
Israel's world-leading effort to vaccinate its population and enable the re-opening of its economy passed a significant milestone on Tuesday when the four millionth citizen received their first dose. Theodore Slazzen arrived at the Leumit Health Services clinic in Jerusalem planning to get his dose and was surprised to be greeted by Prime Minister Benjamin Netanyahu and Health Minister Yuli Edelstein.
Netanyahu used the occasion to implore those citizens who had not yet been vaccinated to take advantage of the opportunity to do so.
"When you do not go to get vaccinated because of this little sting, which has no meaning – in the worst-case scenario there are side effects of discomfort that last a few hours - you take on the risk of death and the danger of serious illness with lifelong effects," he said. On the other hand, he continued, "Those who get vaccinated will be able to go and enjoy theater, movies, sports shows, flights abroad, restaurants and more…not only are you saving yourself, if you are not going to get vaccinated then many of you will be seriously ill and then you will challenge our hospitals and then we will have to implement a new closure."
"Save your life and allow us to come back to life," he concluded. "Go get vaccinated. Please, do it now and we will get out of the coronavirus."
Jerusalem Approves Massive Urban Renewal Plan
A development plan for the Talpiot neighbourhood in Jerusalem received approval from the District Planning Committee of the city council this week. The plan calls for the construction of nearly 9,000 new apartments and 1.3 million square meters of commercial space, most of which will be contained in high-rise buildings along the main thoroughfare running through the neighbourhood. The project is projected to create thousands of new jobs in the Israeli capital.
Israel Receives Diplomatic Support Following ICC Ruling
Despite statements in support of an International Criminal Court investigation of Israel by the European Union, several individual European governments have issued statements against the move. Tuesday saw Austria and Lithuania joining in the chorus of condemnation
"Austria's legal view remains unchanged," the Austrian Foreign Ministry said. "We have expressed our concerns in an amicus curiae brief to the Court... We do not recognize Palestine as a state, and we reaffirm that the ICC decision does not change the status of Palestine under international law, nor does it prejudge the question of future borders."
Lithuania's Foreign Ministry said it "believes in a two-state solution achieved through direct negotiations between Israelis and Palestinians. While supporting the work of the ICC, it is essential to avoid any politicization of the Court, which could diminish its ability to carry out its primary mission."
European heavyweight Germany was joined last week by Hungary and the Czech Republic in issuing statements against the ICC investigations of Israel. Numerous NGOs have also spoken out in Israel's favour regarding this issue.
Analysis – What Does All This Mean?
Israel's status in the world is on an upward trajectory, despite increased reports of anti-Semitism in many countries. With its rapid deployment of COVID-19 vaccines, it has positioned itself for a speedy economic recovery, as indicated by the announcement of urban renewal plans in Jerusalem.
With many quality of life improvements in Israel happening at the same time as quality of life for Jews in many other countries around the world is facing strong headwinds, the stage is set for large numbers of Jewish people to return to their ancestral homeland.
As joyous as it is to welcome home planeloads of new immigrants like the one which arrived from Ethiopia this week, pressure on Israel's national budget and state resources in recent years means that the infrastructure needed to welcome these new immigrants has struggled to keep up with the numbers of new immigrants which have come. Much refurbishment, repair and expansion of facilities is needed, and until it can be completed, the gap between what is needed and what is available will continue to grow.
The Aliyah Return Center was founded for the purpose of assisting the Israeli government and the Jewish Agency in the historic and prophetic task of welcoming and assisting these new immigrants as they take their first steps into a new life in their ancient homeland. Our facilities are also in need of expansion, repair and refurbishment and we'd like to invite you to assist us to build on what's already been accomplished.
Please support us as we welcome these precious people to come home to the Land of Israel.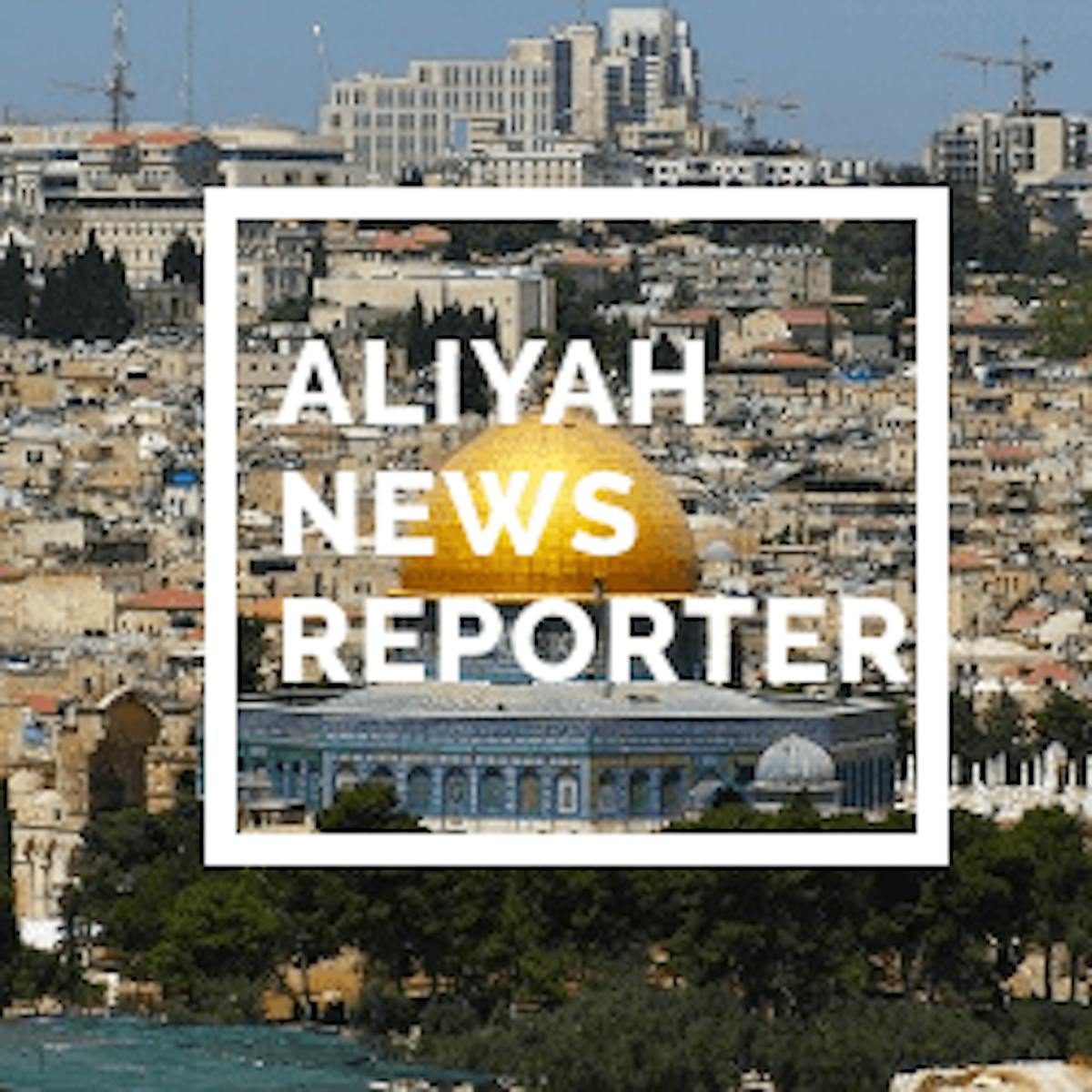 Aliyah News Reporter
Bringing you weekly Aliyah updates from the land.