Global Weekly Aliyah News: February 24, 2021
Feb 24, 2021 • By Aliyah News Reporter
Therefore say, 'Thus says the Lord God, "I will gather you from the peoples and assemble you out of the countries among which you have been scattered, and I will give you the land of Israel."'  Ezekiel 11:17
Aliyah News
Israel's Aliyah and Integration Minister, Pnina Tamano-Shata, recently told the Jerusalem Post that she is "the first Ethiopian minister in Israel, and that…is a message for Israeli society – that we can bring down all the walls and barriers that divide different parts of society, and that all children can do anything they want, despite the difficulties and stigmas; that it is possible and that there is no door that can't be opened and no ceiling that can't be broken."
She added that although Aliyah (immigration to Israel) fell in 2020 due to the many difficulties surrounding the COVID-19 pandemic, the 21,000 Jewish people who managed to return to their ancestral homeland last year was a significant achievement under the circumstances. She also expressed her optimism for a large wave of Aliyah as soon as the pandemic abates and restrictions on travel can be lifted. She added that she'd opposed the closure of Ben Gurion Airport to Aliyah flights and that she had managed to bring in a few special flights.
"From the time of the establishment of the country, we have never stopped aliyah. 'We cannot do this…I have brought 1,600 of the (Falash Mura community still in Ethiopia) in seven flights over the three or four months since Operation Rock of Israel was approved."
----------------------
Israel Shares COVID-19 Vaccines with Neighbours
The Office of Israeli Prime Minister Benjamin Netanyahu issued a statement on Tuesday saying the Jewish State has donated COVID-19 vaccines to the Palestinian Authority, as well as Honduras and Guatemala, with the Czech Republic slated to receive a quantity of donated vaccines in the near future.
"Israel does not manufacture vaccines and told [the countries] that asked that the amount Israel ordered is meant to vaccinate its population and does not expect to have a significant ability to help until Israel's vaccination operation ends," the statement said. However, "in the last month a limited amount of vaccines that were not being used accumulated, and therefore it was decided to help with a symbolic amount of vaccines for medical staff of the Palestinian Authority and some countries that asked Israel."
"We have a clear interest that we don't want illnesses and sick people to pass through our borders from the Palestinian Authority and Gaza," Netanyahu told Army Radio last week, adding that Israel has already sent thousands of doses of COVID-19 vaccine to the PA as well as facilitating a Russian shipment of Sputnik 5 vaccines to the PA.
Israel and the UAE Sign Another Economic Agreement
There was some more fruit from the Abraham Accords normalization agreement between Israel and the United Arab Emirates this week, as the Abu Dhabi Investment Office (ADIO) signed an agreement with the Israel Innovation Authority and Invest in Israel to facilitate cooperation and private sector collaboration on investment and innovation.
"The Ministry of Economy and Industry is delighted to support the cooperation agreements between Invest in Israel and also the Israel Innovation Authority with the Abu Dhabi Investment Office," said Economy and Trade Minister Amir Peretz. "We are confident that these mutual alignments will further strengthen the economic dialogue between Israel and the UAE and promote collaboration between the nations."
"It is truly amazing to see how far we have come since our initial meeting with Ziva Eger and her team at Invest in Israel in the days following the announcement of the Abraham Accords," said H.E. Dr. Tariq Bin Hendi, Director General of ADIO. "Both of these partnerships and much of the activity to date can be attributed to that historic moment."
In related news, a recently released report by the Labor and Welfare Ministry boasted that Israel is one of the best countries in the world for those who wish to work from home. The report said, among other things, that 47% of Israel's workforce is already able to work from home due to the countries very strong and advanced cyberinfrastructure, buttressed by a highly trained technical workforce able to service computers and related equipment and the internet which connects them. This is a much higher ratio than the OECD average of 38% of the workforce being able to work from home.
SNL "Joke" Condemned as Blood Libel
A "joke" made by Saturday Night Live's Michael Che during his "Weekend Update" sketch, which is meant to be a parody of a news and current events show, led to outrage from Israelis and their allies around the world. In the sketch, Che "reported" that Israel had vaccinated half it's population before cracking a "joke" by adding "I'm going to guess it's the Jewish half."
The "joke" was a snarky reference to the widespread rumour (some call it a blood libel) that Israel is distributing vaccines to its Jewish citizens while denying access to vaccines to its Arab citizens as well as residents of the Palestinian Authority administered areas of the West Bank and the Hamas-ruled Gaza Strip.
Israel's Health Ministry is reporting that a large percentage of the countries Arab population, including much of the highest-risk segment over 50, have indeed received their vaccination shots.
Magen David Adom president Jonathan Feldstein has joined the chorus of condemnation for this "joke" by pointing out that such stereotypes of Jews and Israel are not funny and should not be used, even as part of a joke, because they have been "used widely, throughout the generations, to persecute and attack Jews, and even as triggers for genocide."
---------------
Analysis – What Does All This Mean?
American comedians have been making "jokes" about politics for generations, but in recent years it can be observed that the "jokes" are no longer meant to poke fun at the situation in order to produce good-natured laughs. Rather, the tone of most of these "jokes" has become highly partisan and is very often meant to produce belittling contempt instead of humour. The laughs these "jokes" prompt is based on scorn for their subject, not light-hearted appreciation for the absurdities in the general situation. 
This is the reason that a "joke" suggesting Israel has intentionally denied access to vaccines to its non-Jewish citizens, much less the residents of the Palestinian Authority administered areas in the West Bank which are not Israel's responsibility (as spelled out in no uncertain terms under the 1993 Oslo Accords which are the internationally recognized basis of the PA's existence) have provoked such a backlash.
The "can't you take a joke" attitude adopted towards Israel's reaction to this incident among many, even some American Jews, is indicative of an increasing level of tolerance in Western countries for rhetoric that demonizes Israel. It is also yet another indication of the erosion of the importance of truth in many Western countries, which is disadvantageous for Israel or any other party which has truth on its side.
The truth is that Israel HAS vaccinated many of its Arab citizens and also donated excess supplies of vaccine to the PA. At the same time it was doing this, it also signed investment agreements with Abu Dhabi precisely because investors from this Arab Emirate are eager to invest in Israel. This will create many new jobs, new infrastructure and new opportunities which will help Israelis recover from the economic difficulties caused by COVID-19. At the same time, Israel's thriving hi-tech ecosystem, including hardware, infrastructure and its highly educated and trained workforce, all of which make working from home easier in Israel than most other countries, make it an attractive destination for many Jews around the world. Jews from affluent countries in North America, Europe and Oceania are now seriously contemplating the possibility of living in Israel while continuing to work over the internet for their current employers.
On top of everything else, Israel's Aliyah and Integration Minister, Pnina Tamano-Shata has shown a willingness and desire to work hard to assist potential new immigrants who wish to make Aliyah. Her Ministry, ably assisted by the Jewish Agency and many private sector agencies, NGOs and groups run by Christians, Jews and other friends of Israel, has managed to keep the Aliyah enterprise moving forward even amidst a global pandemic which has paralyzed much else. 
All of these factors point to very favourable conditions for Aliyah in the coming years, and those new immigrants are going to need a lot of help getting situated as they attempt to make a new life in their ancient homeland.
The Aliyah Return Center was founded for the purpose of assisting the Israeli government and the Jewish Agency in this historic and prophetic task. Our goal is to help handle the large volume of new immigrants who are on their way home to Israel.
In order to do that, we've already renovated several buildings on our Galilee campus and that work continues as we have several more renovations, as well as new construction, either already underway or planned for the near future. We also have plans to train new staff to carry out various roles, from teachers to advisors and other roles.
Please help us as we strive to fulfil our mandate to assist new immigrants as they take their first steps into their new life in the Holy Land.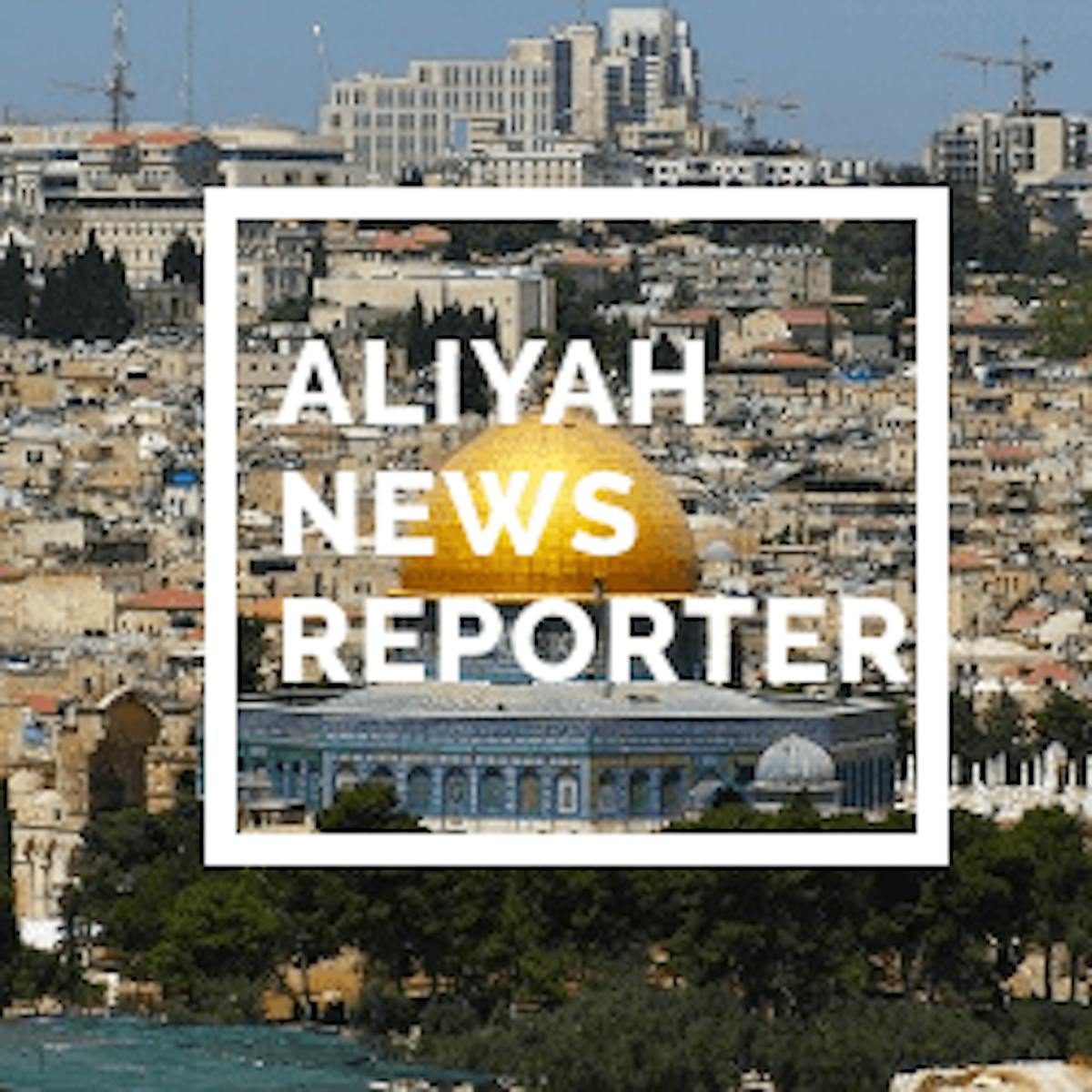 Aliyah News Reporter
Bringing you weekly Aliyah updates from the land.