Global Weekly Aliyah News: March 3, 2021
Mar 03, 2021 • By Aliyah News Reporter
"Again, proclaim, saying, 'Thus says the Lord of hosts, "My cities will again overflow with prosperity, and the Lord will again comfort Zion and again choose Jerusalem."'" Zechariah 1:17
------------------
Aliyah News
Despite the continued closure of Ben Gurion International Airport near Tel Aviv into this week, last Friday saw a flight arrive with 380 new immigrants. According to the Jewish Agency, they included 286 members of the Falash Mura community of Ethiopia along with 82 people from the Ukraine and another 12 from South Africa. The flight might be one of the last to land during this period of closure as the Israeli government's coronavirus cabinet voted on Tuesday to partially re-open the airport starting on Sunday.
The partial re-opening will allow Israelis to enter and leave the country on authorized flights, although returnees will still be required to go into quarantine either at home or at a government approved hotel. The relevant government agencies are also working on plans to allow tourists who can prove they've received a COVID-19 vaccination to enter the country, while other agencies are also looking into the potential for allowing in larger numbers of new immigrants who want to make Aliyah to Israel.
Anti-Semitism on the Rise in the UK
Leaders of the UK Jewish community have issued statements of alarm and outrage following the airing by the BBC of an online debate during the "Politics Live" segment in which the question was raised of whether or not Jews should be considered an ethnic minority in Britain, since the overwhelming majority of British Jews have white skin. The debate echoed similar events in other Western countries, including some in which the Nazi Holocaust has been dismissed as simply a larger-than-average incidence of "white on white crime".
The Board of Deputies of British Jews said in a statement Monday that it was "disappointed by the lack of sensitivity shown by the BBC." The statement added that "Jews, regardless of whether they are at all religious or not, are subjected to antisemitism every day — and have been subjected to mass murder, in living memory, on the basis of their ethnicity. Our community should expect solidarity and support, not questions about whether we deserve any."
A rough consensus among British Jews in reaction to the segment was that it "reflects the false notion that Jews are 'white' and so cannot be a proper ethnic minority — and thus antisemitism is not proper racism," said Stephen Pollard, editor of The Jewish Chronicle. "I'm sure that's right. But there is something else at work here — an arrogant ignorance that brooks no contradiction and refuses to bend."
"According to the Government — not Politics Live! — Jews aren't an ethnic group in the UK. So, if you believe they should be, please tell Government as it's their policy," the BBC's editor of live political programs, Rob Burley, responded.
Israel's Economic Recovery Shows Signs of Picking Up
This week saw the arrival in Israel of the first Ambassador of the United Arab Emirates to Israel, Muhammad Mahmoud Al Khaja. Israeli Prime Minister Benjamin Netanyahu hosted him at his office in Jerusalem on Tuesday, telling him that "We are changing the Middle East; we are changing the world," Netanyahu.
Al Khaja also visited Yad Vashem on Tuesday, and is expected to spend the remainder of the week scouting out possible locations for the new UAE embassy, to be located in Tel Aviv, as well as an official residence for himself and his staff.
Al Khaja tweeted in Hebrew, English and Arabic on Monday, following his presentation of official credentials to Israeli President Reuven Rivlin, saying "I look forward to representing my beloved country and working to strengthen cooperation and relations between our two countries."
Several large-scale business deals between Israel and the UAE have already been reported, with many more reportedly being negotiated. This has prompted expectations that many new jobs will soon be created in both countries.
In related news, Tel Aviv's Bloomfield Stadium is scheduled to host several events in the coming weeks and months as Israel's COVID-19 restrictions begin to be loosened. The opening is cited by many economic analysts as a harbinger of Israel's accelerating recovery from the downturn which has accompanied the pandemic.
High Court of Justice Issues Landmark Ruling on Aliyah Eligibility
Israel's High Court of Justice issued an historic ruling on Monday, mandating the recognition of conversions to Reform and Conservative Judaism which take place in Israel when considering an application for Israeli citizenship. The move is the latest development in an ongoing process of the power held by Israel's haredi (Ultra-Orthodox) rabbinate eroded in recent years.
The move was cheered by progressive activists in Israel and in Jewish Diaspora communities, but denounced by the Likud Party led by incumbent Prime Minister Benjamin Netanyahu as well as Ultra-Orthodox factions and many prominent rabbinic leaders. 
The criticism came despite the Court's inclusion in the ruing of language making it clear that it had no bearing on religious matters but pertained only to secular laws regarding eligibility for immigration. 
The ruling also pointed out that the Court had ruled many years ago that the Knesset needed to resolve the issue and this had never been done, making it necessary for the Court to step in. It also noted that the Knesset had passed a law in 1970 making converts eligible to make Aliyah, but follow up steps have never established standards or parameters, leaving the legal status of many people in limbo.
The ruling, coming just three weeks before general elections in Israel, has sparked a firestorm of debate and massively complicated the electoral calculus that party leaders need to use as they move forward with their campaign strategies.
However, some analysts pointed out that the practical effect of the ruling on Aliyah and in general would probably be quite small, as the Reform and Conservative movements in Israel are tiny in comparison to the general population and they themselves admit that they only perform a few dozen conversions in Israel a year.
-----------------------
Analysis – What Does All This Mean?
The gradual re-opening of Ben Gurion International Airport, Israel's gateway to the world, is exciting news for anyone who supports Aliyah. The closure of the airport had a chilling effect on Aliyah, despite the trickle of new immigrants who still managed to make their way to the Jewish State over the last few months. The re-opening of it will allow for many more planeloads of new immigrants to return to their ancestral homeland, and the resulting renewal of interest in Aliyah will generate more interest and perhaps build momentum for the large numbers of Jews around the world who have expressed an interest in Aliyah over the past year.
At the same time, it is sobering to see the rising levels of anti-Semitism in many Western countries where it has long been generally believed to be almost extinct.
The questions being raised in serious circles in the UK over whether or not Jews are a distinct ethnic minority has implications for many other issues, including special legal protections against acts of anti-Semitism, the openness by some political/cultural groups to dialogue on many social issues and even the legitimacy of Zionism itself.
The debate also comes in the context of rising concern in the UK Jewish community over escalating levels of anti-Semitism from several different quarters, including traditional and expected sources in the Far-Right, as well as some Moslem communal leaders and even the Labour Party. This last development has been deeply disturbing and even shocking for British Jews, who have been giving the Labour Party nearly unqualified electoral support for decades.
Meanwhile, the twin developments in Israel of a steadily improving economic outlook (bringing with it the promise of many new jobs and increased stability) and the High Court ruling increasing eligibility for Aliyah (even if the move is largely symbolic) makes Israel a more inviting destination for Jewish people around the world who are weighing the costs and benefits of leaving the lands of their birth and making their way to the Land of their forefathers.
The Aliyah Return Center was founded for the purpose of assisting the Israeli government and the Jewish Agency as it strives to welcome, care for and help launch new immigrants into their new lives in their ancient homeland. On our Galilee campus, new immigrants are greeted, housed and advised with the dignity they deserve.
But there is so much more we'd like to do. Please help us to meet our goal of renovating even more buildings and constructing new facilities and infrastructure. The future of Aliyah is bright, but it will require a lot of prayer, hard work and support from those who share the vision.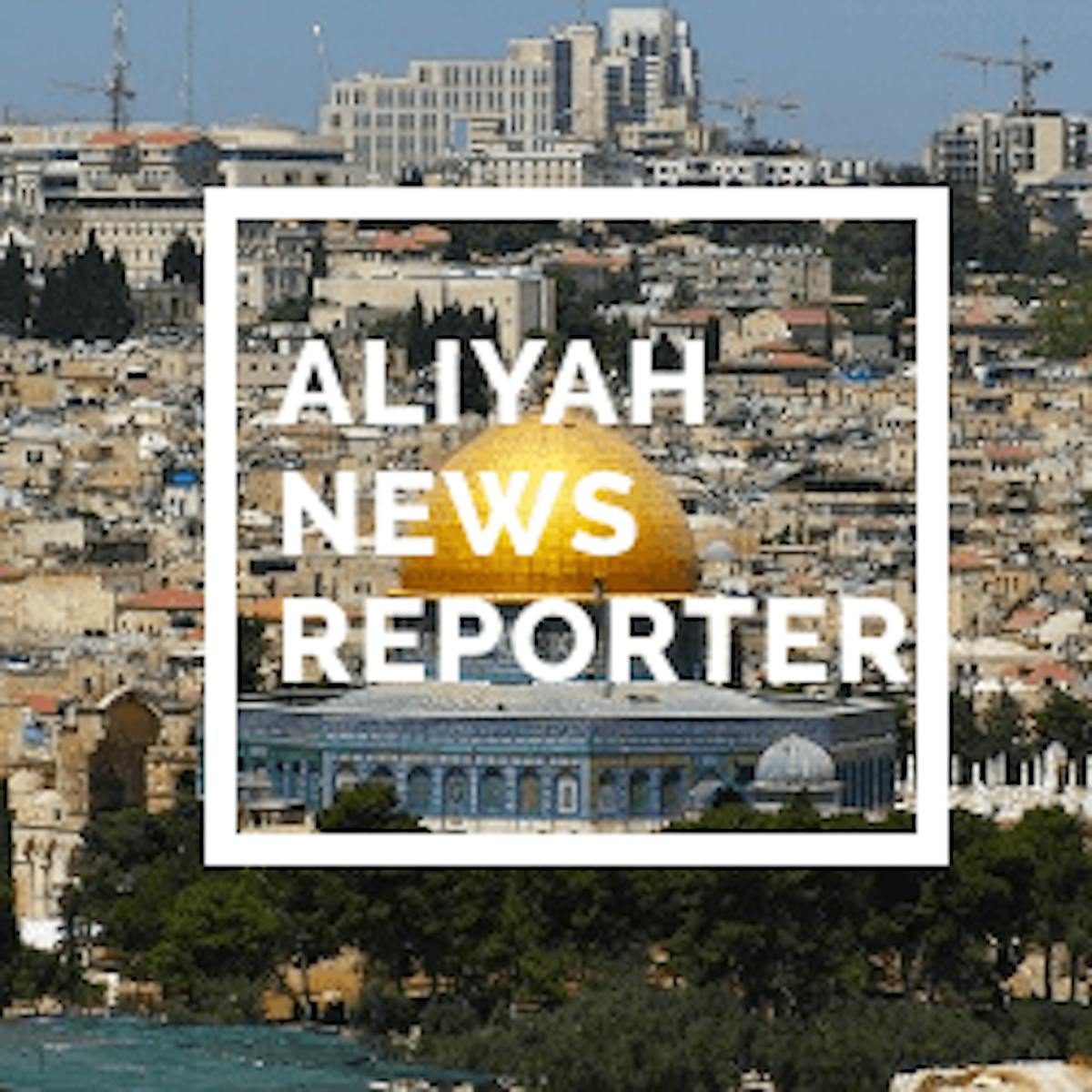 Aliyah News Reporter
Bringing you weekly Aliyah updates from the land.