Global Weekly Aliyah News: March 10, 2021
Mar 10, 2021 • By Aliyah News Reporter
Aliyah News
As the Israeli economy slowly emerges from the shadow of COVID-19, more and more Jewish people are moving forward with plans to make Aliyah (immigrate to the Jewish State.) On Monday, Kenny Rozenberg, the father of Eli Rozenberg who is registered as the owner of the national airline El Al, arrived to start his new life in his ancestral homeland. A wealthy businessman, Rozenberg plans to live in Jerusalem.
In related news, the Jerusalem Municipality and the Jerusalem Young Adults Center NGO are reportedly providing welcoming kits to new immigrants who have been obliged to begin their Israeli residency in quarantine after arriving in the country during the COVID-19 pandemic. The kits include food and other "goodies" to help the new olim cope with the emotional hardships of the situation.
"For most of us, it sounds obvious to receive a package from family or close friends, while we are in isolation, but for many young people who have immigrated to Israel, this supportive home front is lacking," said the municipality. "Through these packages, we actually provide it for them. The Jerusalem Municipality is a kind of family for them, in order to make their aliyah in complex days like these simpler."
-------------------
Arts Festival in Jerusalem Points Way to Economic Recovery
Jerusalem's Shaon Horef (Winter Noise) Cultural Festival will be held this week despite the warming weather. The Festival, which features artistic performances in an eclectic variety of genres at venues in different neighbourhoods of the city, is seen as one of the first tangible results of Israel's campaign to vaccinate the entire population against COVID-19 and the resulting re-opening of the economy.
"The rules (regarding COVID-19 related restrictions) kept on changing," said Einat Gomel, head of the Events Department of the Jerusalem Municipality's Arts and Culture Division. "Thankfully it is really happening. Food establishments have really suffered over the past year. That is part of what Shaon Horef is there for in a normal year, and it is even more important now." 
Israel Seeing Rapid Decline in COVID-19 Infections and Deaths
Israel's number of newly COVID-19 infected people, patients in serious condition, the rate at which the virus is spreading and the daily death toll have all dropped dramatically in recent days, giving hope that a return to quasi-normal conditions and an economic resurgence might be close at hand. Public health officials have credited the rapid rollout of Israel's vaccination program and continued adherence by most of the public to guidelines including wearing masks, hand washing and social distancing.
The progress that's been made has prompted the re-opening of restaurants and other businesses which cater to the general public, as well as the limited re-opening of Ben Gurion International Airport near Tel Aviv. Most schools have also re-opened, although a worrying growth has been detected in the number of children infected as well as those required to enter home quarantine.
Bank of Israel Plan to Promote Digital Commerce Forging Ahead
Israel continues to be a pioneer in the areas of hi-tech commerce and the digital economy, with reports emerging this week that a plan by the Bank of Israel to move all payments to smart terminals had been more than 50% implemented as of the end of January. Other parts of the plan have also made steady progress. The Bank of Israel issued a statement this week urging merchants to install the new systems and expressed hope that by 31 July, all business transactions will meet the EMV standards, which were designed to protect merchants, banks and consumers against fraudulent economic activity.
"The framework that the Bank of Israel is leading to shift payment-card activity in Israel to EMV is in line with advanced economies worldwide and makes new and innovative value proposals in Israel possible," said Oded Salomy, director of the central bank's Payment and Settlement Systems Department. "We already see several digital wallets that have begun to operate in Israel in recent months, and a number of additional entities, domestic and international, are expected to enter this field in Israel this year. The Bank of Israel will continue to promote the use of advanced means of payment in Israel for the benefit of businesses and customers."
----------------------
Analysis – What Does All This Mean?
Conditions in Israel continue to improve, although there is still a long way to go before the country is fully back on its feet. The decrease in the rates of COVID-19 infection and morbidity is encouraging and expected to continue improving in the weeks and months ahead, making it possible for Israelis to look forward to a blessed Passover season and an enjoyable summer.
At the same time, the economic news is also very good. The installation of digital payment options at grocery stores and other merchants in Israel means more efficient and (hopefully) safer business and economic activity for the Jewish State. This comes just in time for an expected increase in investment in the economy of the Jewish State, as the arrival of business moguls like Kenny Rozenberg indicate, along with the expected upturn in investments from Israel's new friends in the Arab world (UAE, Bahrain, Sudan, Morocco and possibly soon others.)
The ability of cities like Jerusalem to begin holding traditional events like the "Winter Noise" arts festival is yet another indication that the recovery from all the shock and trauma of the last 15 months has begun, and the prospects for that recovery to gain traction and momentum are good.
All of this means that the large build up in demand for Aliyah will soon be able to be released, and a large number of new immigrants might soon be landing in Israel. These new immigrants will need a lot of help to adapt to their new life in their ancient homeland, and that's where the Aliyah Return Center can make an impact.
The Aliyah Return Center was founded to assist the Israeli government and the Jewish Agency in the prophetic task of welcoming and assisting new immigrants in their first few weeks and months in Israel. Although joyful and uplifting, the act of moving to a different country can also be frightening and difficult. We provide new immigrants with a safe place to land and make some adjustments before venturing out into the Israeli marketplace.
We would like to do so much more, and for that we need your help. Please pray for and support the Aliyah Return Center.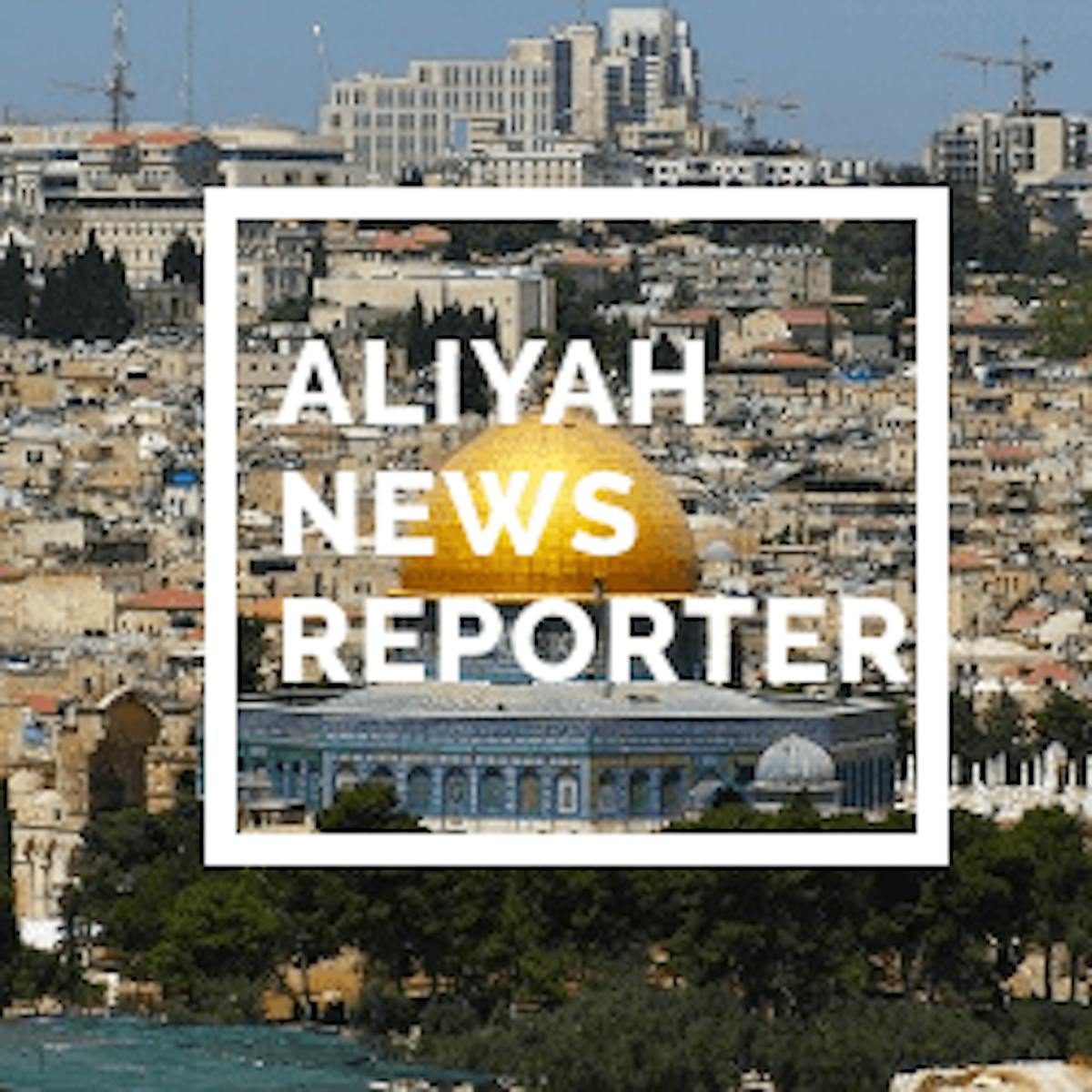 Aliyah News Reporter
Bringing you weekly Aliyah updates from the land.