Global Weekly Aliyah News: March 31, 2021
Mar 31, 2021 • By Aliyah News Reporter
"It will come about that he who is left in Zion and remains in Jerusalem will be called holy—everyone who is recorded for life in Jerusalem." Isaiah 4:3
-------------------------------
Rivlin Pleads with Political Factions to Unite Following Israeli Elections
Following last week's elections which produced some surprising results but not a conclusive outcome, Israeli President Reuven Rivlin issued a statement on Wednesday almost begging the leaders of political factions to put aside their traditional differences and their personal egos and agendas to come together and form the stable, cohesive governing coalition that the country desperately needs.
"We are stronger than [the crisis] and Israeli society is stronger," he said. "I hope our elected officials will be wise enough to listen to the people of Israel and hear their demand for unconventional alliances, cooperation between sectors and professional dedicated work for all Israeli citizens." 
"Over the next few days, I will consider which candidate has the best chance to form a government," he continued. "My central consideration will be those chances to build a government that will receive the trust of the Knesset, pass a budget and heal the nation."
Israeli Economy Continues to Emerge Strongly from COVID Induced Recession
A report this week in the Jerusalem Post newspaper gave details of assistance Israeli companies have given to small businesses in the US and many other countries which have allowed them to survive the sharp economic downturn which has accompanied the COVID-19 pandemic over the last year. The services range from arranging microfinancing options to advertising, establishing online commerce options and much more.
Supplying these services online to a global client base has also allowed many Israeli entrepreneurs to get started in their industries even as Israel endured months of lockdowns and the closure of international air travel.
In related news,  the price of transport fuels in Israel has already begun to rise from historic lows caused by a collapse in demand over the past year. However, analysts were mixed in their predictions about the trend in fuel prices going forward as many workers in Israel appear to be moving to a home-office model permanently, making vehicular traffic less necessary.
Abraham Accords Solidify with Arrival of Ambassadors
Israelis Foreign Minister Gabi Ashkenazi issued a statement granting formal approval for Bahrain's first-ever ambassador to Israel on Tuesday, paving the way for the opening of Bahrain's embassy in Tel Aviv in a few weeks. Ashkenazi told Bahraini Foreign Minister Abdullatif bin Rashid Al Zayani on Sunday evening: "The Bahraini government's decision to appoint an ambassador to Israel is another important step towards implementing the peace agreement and strengthening the ties between the two countries."
Israelis Celebrating Passover Week
Israeli Jews and many others around the world celebrated the Biblical Feast of Passover Seder on Saturday evening, beginning the Week of Unleavened Bread. This holiday, one of the most popular in Judaism and which is becoming more widely observed every year by Christians, is also a school holiday in the Jewish State. During the current holiday, reports around Israel indicate that families are using the time to visit museums and national parks and otherwise spending quality time together. Attendance at synagogue services for the holiday have also seen the traditional spike, as many Jews who do not live highly observant lifestyles make a point of attending on the High Biblical Holidays.
For Jews around the world however, the holiday is also a time to think about the ancestral homeland and make the traditional pledge to celebrate the Passover "next year in Jerusalem."
---------------------
Analysis – What Does All This Mean?
Israel's continued political stalemate and the resulting uncertainty is a cause for concern, but it is also proof of God's favour on this nation, as no other modern, highly developed nation-state would likely be able to withstand such stress and not only survive but continue to thrive. The economic, cultural and societal resilience Israel has displayed all throughout the COVID-19 crisis is evidence to the discerning eye that the God of the Bible has kept His promises to Israel and will continue to do so, despite the massive challenges it faces.
The continued solidification of the Abraham Accords, which normalized and formalized the already strong economic, security, intelligence and diplomatic ties between Israel and many of its neighbouring countries, is not happening in a vacuum. The governments of these countries see that Israel has a strength and stability that they want to garner benefits from, even in this time of political uncertainty.
The holiday of Passover is another example of the ties have held the Jewish People together for thousands of years and which also continue to bind the People of Israel to the Land of Israel and Jerusalem, it's ancient and modern capital city. These ties have endured during many crises in the past, most of which were much more severe than anything going on today, and they will continue to draw the Jewish People home to Israel.
As wonderful as it is to see planes full of new immigrants once again landing regularly at Ben Gurion International Airport, the question of where these new immigrants will live when they first arrive, what kind of work they will be able to do and what educational opportunities will exist for the children and young adults among them is a highly pressing one.
The Aliyah Return Center was founded to assist the Israeli government and the Jewish Agency in the prophetic and monumental task of greeting, housing, caring for and otherwise assisting these new immigrants as they take their first steps into a new life in their ancient homeland.
Our campus in the Galilee has already been utilized by hundreds of such new immigrants and the needs continue to grow, so we must grow with them. For that, we need your help.
There are several buildings on our Galilee campus which need to be refurbished and upgraded so they can be used as housing for these new immigrants as well as classrooms where they will learn to speak, read and write Hebrew, as well as the many other skills they will need to become healthy, productive, well-adjusted citizens of Israel. Please join us as we seek to build on the success of the past and expand for the challenges of the future.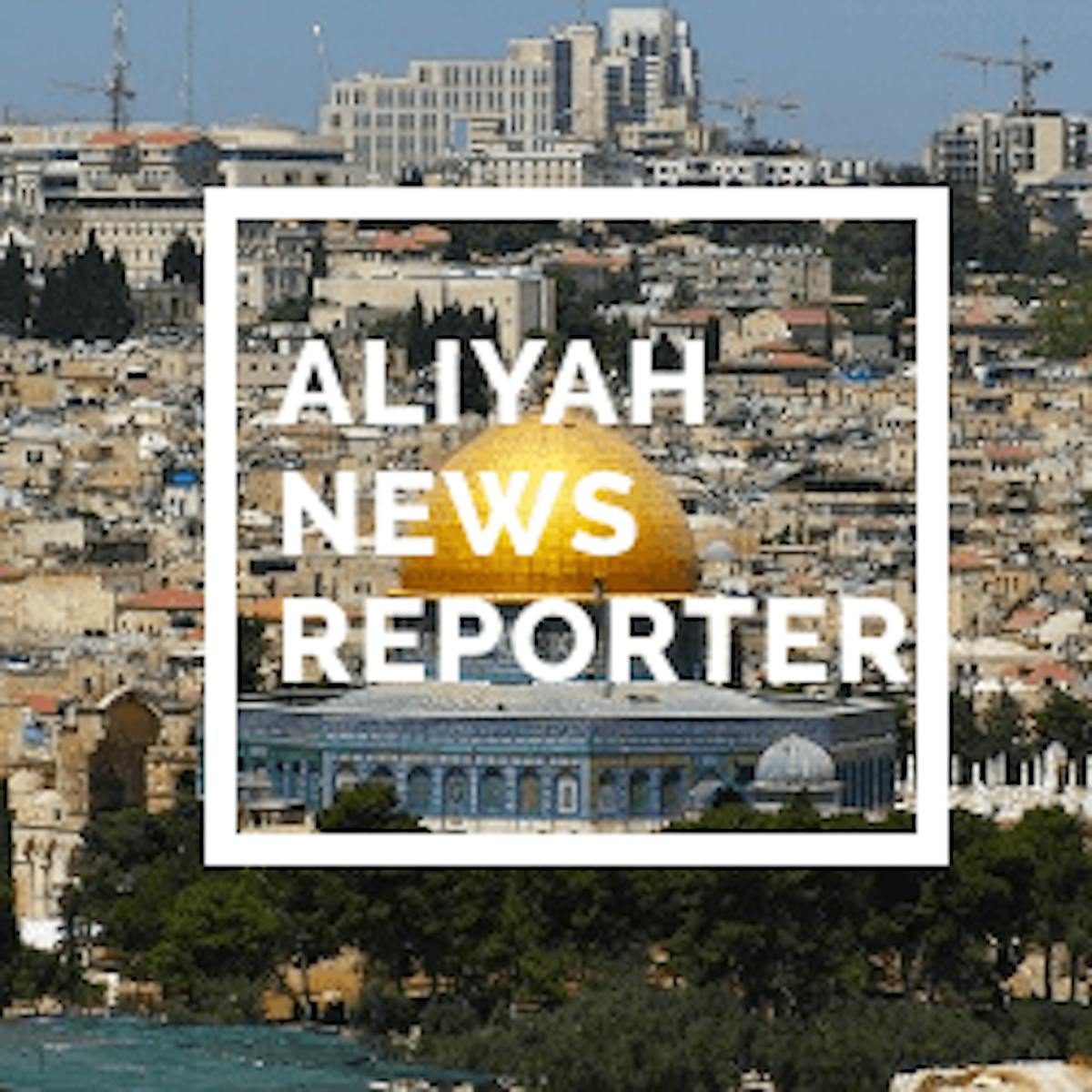 Aliyah News Reporter
Bringing you weekly Aliyah updates from the land.