Global Weekly Aliyah News: April 7, 2021
Apr 07, 2021 • By Aliyah News Reporter
And I will establish My covenant between Me and you and your descendants after you in their generations, for an everlasting covenant, to be God to you and your descendants after you. Also I give to you and your descendants after you the land in which you are a stranger, all the land of Canaan, as an everlasting possession; and I will be their God" Genesis 17:7-8
----------------------
Online Aliyah Events Assist Prospective Olim
The Aliyah promoting NGO Nefesh B'Nefesh launched a month-long "Aliyah Inspired" virtual event this week in cooperation with Israel's Ministry of Aliyah and Integration, The Jewish Agency for Israel, Keren Kayemeth LeIsrael (KKL) and the Jewish National Fund-USA. The project will allow thousands of Jewish citizens of English-speaking countries to participate in online events which will give them facts, statistics and information relevent to their Aliyah journey. SOme of the events include online meetings with Israelis who already made Aliyah from the US, Canada, UK, Australia, New Zealand and South Africa, who will be able to give prospective Olim (immigrants) answers to questions that are unique to their communities.
Israel's Economy Continues to Emerge from COVID Recession
Israel's emergance from the COVID-19 pandemic and concurent economic revival took several steps forward this week. National flag carrier El Al made a contribution on Wednesday when it announced that it would be re-opening routes to New York, Miami and Los Angeles and offering steep discounts on the first 25,000 tickets purchased for the routes.
"We are seeing an increase in demand for flights from Israel to North America and North America to Israel," said El Al CEO Avigal Sorek. "The progress of the vaccination campaign in Israel and the United States will allow families and relatives to meet again, businessmen to return and fly to work meetings, and, later this year, will allow the promotion of tourist traffic with the opening of the skies in Israel to holders of foreign passports."
The sale follows another announcment earlier this week that El Al will soon open routes to Tbilisi, Georgia. It was the latest city El Al began flying to again after opening routes to Paris, London, Seychelles, Dubai, Brussels, Kiev, Moscow, Berlin, Frankfurt, Athens, and Larnaca.
In related news, malls in Israel are reporting a large volume of shoppers.
"Shoppers have returned to 100% of pre-pandemic levels," said Liron Elkayam, CEO of Jerusalem's Hadar Mall. "We are experiencing great interest, and turnover before the Passover holiday was even a bit higher than in previous years, due to the pent-up demand," Elkayam said. "Sales are up, and store owners are happy to be back in their routines. My colleagues in other malls are saying the same thing."
Finally, the Bank of Israel released it's annual report on the economy on Tuesday. The report featured a large battery of statistics on a variety of factors influencing the economy and concluding that the main challenges were reducing that fiscal deficit while raising employment rates.
"Relative to other economies our situation is quite good, but we have to take control over the large debt, and return unemployment to reasonable proportions," Prime Minister Benjamin Netanyahu said upon receiving the report. "This is definitely encouraging, with many challenges and problems, but relative to other Western economies, our situation is quite good, but it must be made excellent."
Israel's Relations with Regional Neighbors Continue to Strengthen
The ties between Israel and the United Arab Emirates got a little stronger this week when the first commercial flight, Etihad Airways Flight EY598, left Abu Dhabi on Tuesday morning and landed at Tel Aviv's Ben Gurion International Airport 3 hours and 20 minutes later. Senior Israeli and Emirati officials, as well as Etihad Airways CEO Tony Douglas, were passengers on the historic flight.
"This is an additional chapter in the historic fabric of the growing relations between the two countries," Israeli Ambassador to the UAE Eitan Na'eh tweeted.
In related news, Sudan's governing cabinet voted on Tuesday to repeal the 1958 law mandating a diplomatic, economic and political boycott of Israel. The full repeal of the law must still be approved by the acting parliament in Khartoum, but Intelligence Minister Eli Cohen, who led a recent Israeli delegation to Sudan, said that "This is an important and necessary step toward signing a peace agreement between the countries. ooperation between the countries will help Israel and Sudan and contribute to regional security and stability."
Netanyahu Given Mandate to Form Governing Coalition
As expected, Israeli President Reuven Rivlin gave incumbent Prime Minister Benjamin Netanyahu the first opportunity to form a governing coalition this week, following the election held in Israel in late March. With 30 mandates, the Likud Party which Netanyahu leads is by far the largest in the incoming Knesset, but analysts were pessamistic about his chances to cobble together a stable coalition, even as the leaders of smaller factions continued to make public statements projecting ambiguity over their plans going forward.
--------------------
Analysis - What Does All This Mean?
The levels of interest in Aliyah (immigration to Israel) remain high despite the political deadlock in the government and the severe economic hardship that has accompanied the recent COVID-19 pandemic. As Prime Minister Netanyahu said, the economic climate in Israel is quite good compared to many other Western countries. He was referring to the very countries with large Jewish communities who are the most likely to consider Aliyah.
At the same time, Israel's diplomatic relations with its Arab and African neighbors also continue to improve, which can only lead to more stability, less violence and increased economic opportunities for everyone in the region. Israel can look forward to a better regional climate and an improved quality of life for all of its citizens because of this new reality.
THe improved economy in Israel means more jobs are opening up every day and the pent up demand after over a year of the COVID-driven recession means merchents and retailers are also doing very well. This will redound to an improvement in the overall economic picture for the entire country and make Israel an even more attractive destination for Jewish immigrants.
All of this means that it is reasonable to assume that the Jewish Agency's estimates that large cohorts of new immigrants, comparable in numbers to the large waves of the past, will arrive in Israel by 2025. These new immigrants will need homes to live in, jobs to work at and schools for their children to attend. But before any of that becomes an issue, they will need a soft landing upon their arrival.
The Aliyah Return Center was founded for the purpose of assisting the government and the Jewish Agency in the historic and prophetic task of welcoming these new immigrants as they take their first steps into their new life in their ancient homeland. We have already assisted hundreds of new immigrants, but we'd like to do a lot more. In order to accomplish this task, we need your help.
There is much work to be done on our Galilee campus, from the construction of new buildings, the refurbishing and repurposing of existing structures, the training of instructors and much more. Please support us with your prayers and donations as we go about this vital task.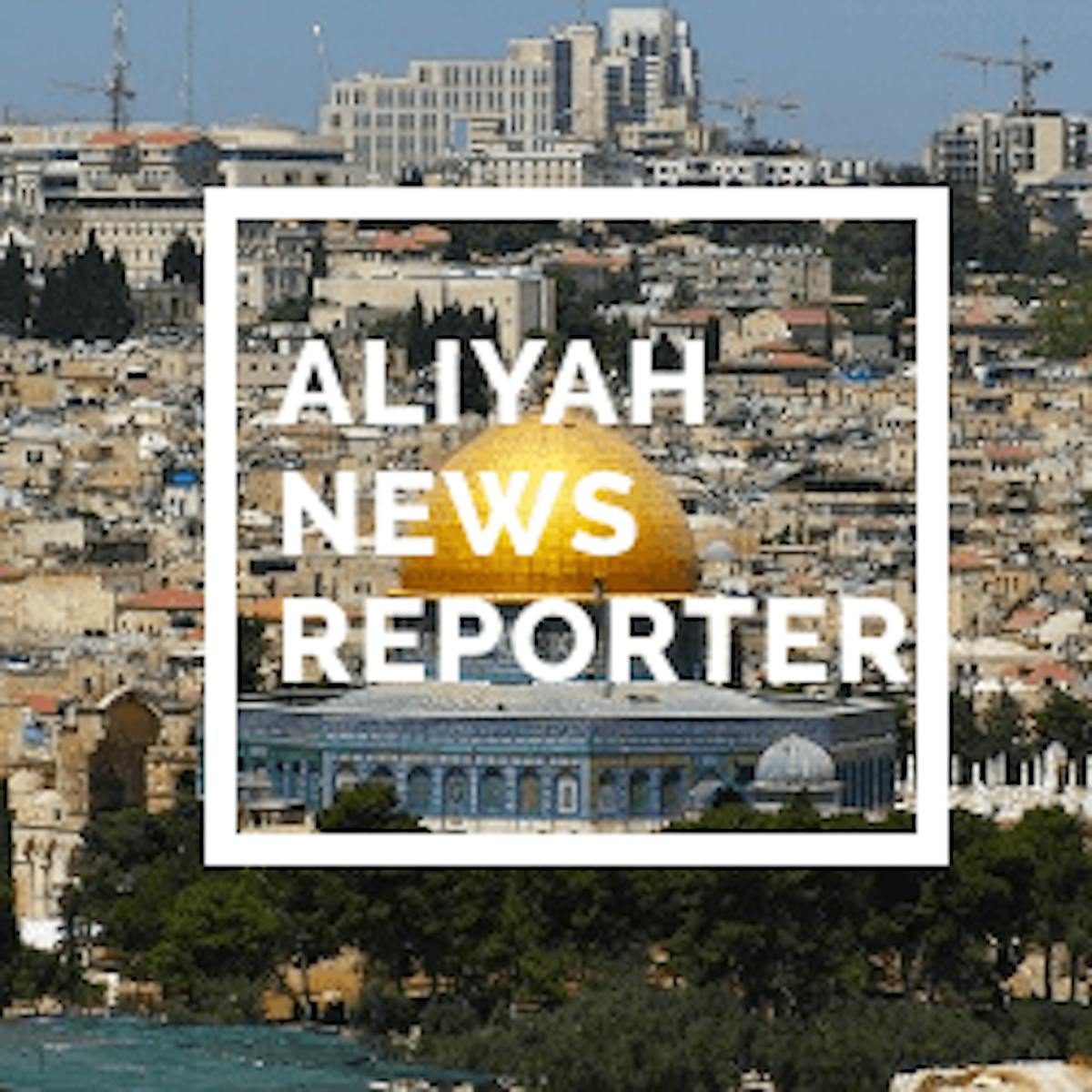 Aliyah News Reporter
Bringing you weekly Aliyah updates from the land.