Global Weekly Aliyah News: July 30, 2020
Jul 30, 2020 • By Aliyah News Reporter
Aliyah Continues Amidst COVID-19 Pandemic

Despite the long shadow cast over so many aspects of life in Israel and around the world by the COVID-19 pandemic, Aliyah (immigration to the Jewish State) continues. Several planeloads of new Israelis landed at Ben Gurion airport this week, including 120 "lone soldiers", young Jews coming to Israel without their families, to serve in the IDF.
"These young men and women who chose to make Aliyah from North America and will enlist in the IDF to serve in the front lines of Israel's defense and security are our people's greatest pride," said Aliyah and Integration Minister MK Pnina Tamano-Shata. "Along with the citizens of Israel, I salute them as an inspiration to us all."
In related news, 34 nurses who recently immigrated to Israel from various countries in recent months received their certifications to work in their profession this week after passing Hebrew language examinations.
"It is emotional and heartwarming for me to see how many doctors and nurses have been making aliyah, fulfilling their dreams and joining the national struggle (against COVID-19) with full force," said Tamano-Shata.
Security Situation on Israel's Northern Border Heating Up

The IDF thwarted an attempt by the Lebanese Shi'ite terrorist organization Hezbollah to send operatives through the border fence and into northern Israel this week. The incident highlights the fragile balance of deterrence on the northern border, with neither Israel or Hezbollah wanting a war at this time but both sides needing to signal to the other that they're ready for a war if the other side starts one. 
Hezbollah has also come under increasing pressure from other Lebanese groups to not start another war like the one it started with Israel in 2006 which led to large-scale destruction in Lebanon but ended with Hezbollah having little to show for its efforts. Additionally, Lebanon is undergoing a severe economic and societal crisis and many voices are being raised in the country against what is widely perceived as Iran's using the country for a proxy war against Israel which will give nothing but deeper misery to the Lebanese people themselves.
"Where is Lebanon's interest? Where is the security of the Lebanese people? Where is Lebanon's protection? Where is the Lebanese opinion?" said former director of the Lebanese national police and minister of justice Ashraf Rifi Rifi. "The homeland is ours, and we will not remain hostages forever. Enough."
Regular Demonstrations Against Government Handling of COVID-19 Crisis

The latest in a series of protests against the government's handling of the COVID-19 pandemic and its economic fallout was held in Tel Aviv on Tuesday evening, featuring for the first time physical attacks against protesters by others who arrived at the protest apparently planning to disrupt it. President Reuven Rivlin issued a warning to all citizens that violent words have led to physical violence in Israel before, including the assassination of a Prime Minister, and urged all who use their voices in the current political debate to use discretion.
Analysis – What Does All This Mean?
Despite the ongoing COVID-19 pandemic and the resulting disruptions to economic, political social and communal life in Israel, new immigrants continue to come, and they are already making important contributions to finding solutions to some of these problems. The increasing mainstream acceptance of anti-Semitism, which has long been on the fringes of Western society, is one reason among many that Jewish people are increasingly uncomfortable in Western countries and looking to return to their ancestral homeland.
However, the threat of war, which has long been part of the background to life in Israel, is once again coming to the fore, necessitating a greater awareness on the part of Israelis and their friends around the world.
The Aliyah Return Center was established to aid Israel's governing agencies to welcome and assist new immigrants. There are already a steady stream of immigrants coming and many more are on the way. The process of moving to a new country, learning an unfamiliar language, seeking a suitable job and otherwise adapting to a new life is complicated and difficult enough under ordinary circumstances. When a Jewish person makes Aliyah in the midst of a pandemic, an economic recession and under the threat of a regional war, that process is much more complex and difficult. Please help us in our efforts to assist these new immigrants as they bravely follow the call of God to return to their ancestral homeland.
Ezekiel 34:13; "I will bring them out from the peoples and gather them from the countries and bring them to their own land; and I will feed them on the mountains of Israel, by the streams, and in all the inhabited places of the land."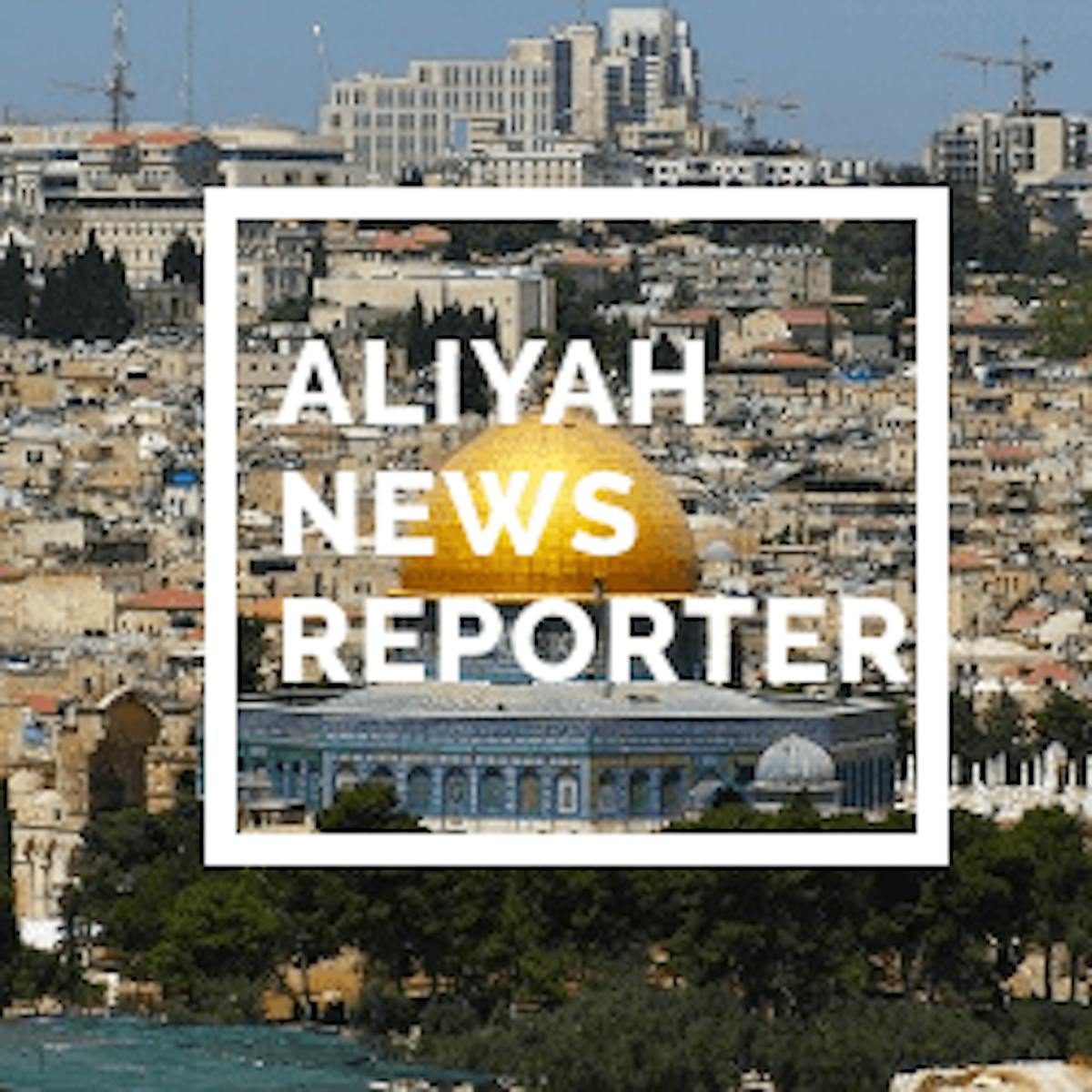 Aliyah News Reporter
Bringing you weekly Aliyah updates from the land.