Global Weekly Aliyah News: August 7, 2020
Aug 06, 2020 • By Aliyah News Reporter
Aliyah Flights Continue To Land Despite COVID-19

The ongoing COVID-19 pandemic, including a devastating second wave which has hit Israel hard, has not stopped Aliyah to the Jewish State. Another flight carrying 140 new immigrants landed Monday morning at Ben-Gurion Airport, greeted by Aliyah and Integration Minister Pnina Tamano-Shata and a large crowd of enthusiastic spectators, including some people who had previously made Aliyah and were there to greet arriving members of their families. 
Some of the arriving immigrants told reporters that they had suffered severe anti-Semitism in France, which had motivated them to leave.
"I was especially excited to see all the children who were happy to get off the plane to the new country, some of whom it is their first time arriving to Israel," said Tamano-Shatah. "It is times like these that olim remind us why we are here, and that at the end of the day, we are one big tribe," Tamano-Shata concluded. 
New Children's Hospital Inaugurated in Holon

Even amidst the COVID-19 crisis and its attendant economic downturn in Israel and around the world, new projects continue to be launched. One such project, the Sylvan Adams Children's Hospital on the campus of Wolfson Medical Center in Holon, was inaugurated on Tuesday in a ceremony attended by Health Minister Yuli Edelstein. The center is intended to treat children with heart diseases as it will be used as an International Pediatric Center. 
Sylvan Adams, the Israeli-Canadian businessman and philanthropist who led a global campaign to fund the new hospital, told reporters that "when I decided to make aliyah, I was determined to make a positive contribution to this country. Holon is known as Ir Hayeladim, the City of Children. It will now have a Children's Hospital at the Wolfson Medical Center, to serve the needs of this young and growing community." 
Jewish Communal Organizations in the US Struggling

Jewish communal institutions in North America are struggling with many challenges, including the premature death of many of their long-time leaders due to the COVID-19 pandemic and a sharp drop in donations needed to fund their programs. As the US slowly re-opens different sectors of its economy amidst a continuing health emergency, the Jewish communities are attempting to continue assisting their constituents while balancing health guidelines as well as an increasing number of security-related issues as the rise of anti-Semitism around the world manifests in US cities as well.
 "We are helping many Jewish organizations with detailed scenario planning so they can each chart their most effective course for the future," said Eric Fingerhut, president and CEO of the Jewish Federations. "We trust our communal organizations to make their own reopening decisions. They know the relative risks and needs of their own members."
Another African-American Celebrity Tweets Anti-Semitism

Another African-American celebrity posted anti-Semitic content to social media in recent days. This time it was Larry Johnson, a former player for the NFL's Kansas City Chiefs who was cut by that team for using social media to make belittling comments about his coaches and other offenses. Johnson has also been arrested six times and has stated publicly that he believes he suffered traumatic brain injuries from playing football.
Earlier this week, Johnson tweeted a statement that a a Jewish "cabal" is involved in "Human Trafficking, Sex Trafficking, Pedophilia, Ritualistic Child Torture, Perversion, Human Sacrifice/Murder."
A devotee of Nation of Islam leader Louis Farrakhan, Johnson has also exhibited a habit of quoting the New Testament to justify his anti-Semitic beliefs, occasionally making up his own verses in the process.
Analysis – What Does All This Mean?
The rise of anti-Semitism around the world is as alarming as it is often bizarre. That the source of some of the anti-Semitic activity is African-American athletes and celebrities must be especially bewildering to many Diaspora Jews, coming as it does after decades in which the Jewish community has worked tirelessly to promote civil rights in America, France and many other countries.
But wherever it's coming from, anti-Semitism is combining with (and contributing to) an increasingly difficult situation for Diaspora communities, which are straining to support their constituents amidst a decline in financial contributions and the death of many of their leaders. This is prompting a growing number of American, Canadian, Australian and European Jews to decide that the only way they can have confidence in their future is by making Aliyah to Israel.
Jeremiah 16:16; "Behold, I am going to send for many fishermen," declares the Lord, "and they will fish for them; and afterwards I will send for many hunters, and they will hunt them from every mountain and every hill and from the clefts of the rocks."
At the same time, Israel is working to improve and upgrade the infrastructure needed to absorb large numbers of new immigrants, including hospitals but also including schools, public transportation and various other services.
The Aliyah Return Center is part of a network of public and private initiatives with a mandate to assist these new immigrants in the first days, weeks and months following their return to their ancestral homeland. Please help us as we strive to do this vitally important work.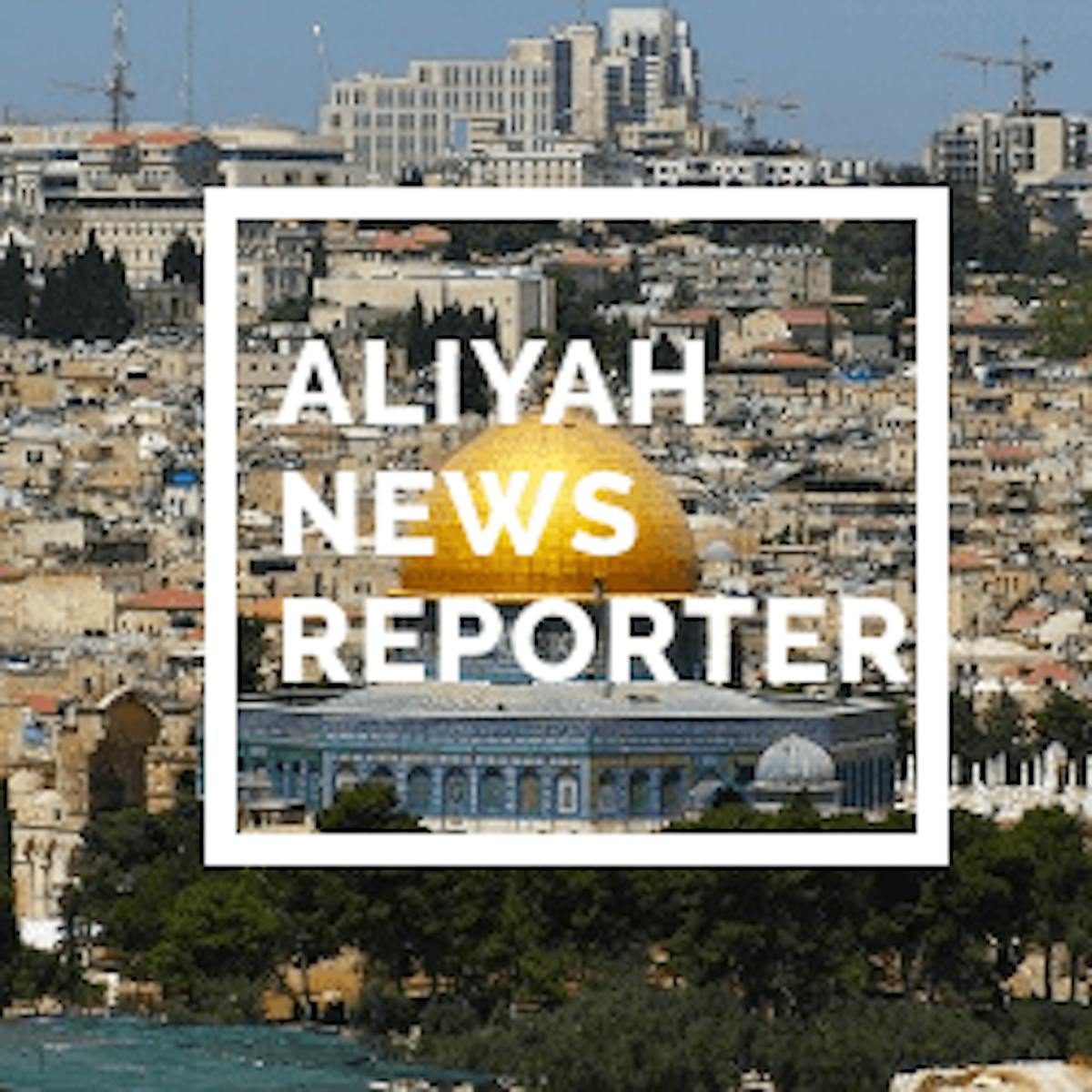 Aliyah News Reporter
Bringing you weekly Aliyah updates from the land.