Global Weekly Aliyah News: August 14, 2020
Aug 13, 2020 • By Aliyah News Reporter
Aliyah and Integration Minister Pnina Tamano-Shata told journalists this week that there is a need to
drastically increase the State's investment, both financial and in terms of personnel and resources,
to handle the large increase in applications for immigration to the Jewish State. Particularly, Aliyah
from the US and Canada is expected to dramatically increase over the next five years, as the number
of immigrants opening an Aliyah file with the Jewish Agency in North America increased by %566 in
June 2020 over June 2019. Large increases in interest have also been seen among Jewish
communities in Europe and Latin America. "We need to increase the rate of potential immigrants becoming actual immigrants. These are not normal times, this is the money time," said Tamano-Shata.
As if to prove the point, a special charter flight arrived in Israel on Tuesday from Mexico, carrying 50
new immigrants as well as dozens of Israelis who had been attempting to return home from that
country after being trapped there by a lack of international flights due to the COVID-19 pandemic.
"Aliyah has never stopped, even during the most difficult crises the State of Israel has experienced,"
said Chairman of The Jewish Agency Isaac Herzog, who greeted the flight as it landed at Ben Gurion
airport in Tel Aviv. "Even now, during a global crisis, Jews from all over the world are realizing the
Zionist vision and making their new home in Israel."
------------------------
Online Anti-Semitism Increasing
There were several more reports of Anti-Semitic harassment, cyberbullying and even physical
violence around the world this week, including a somewhat bizarre situation on Twitter, where the
popular "Urban Dictionary" site gave the following definition in response to a query by a user about
the term "Anti-Zionism" saying, "Anti-Zionism is in no way connected to antisemitism. To be anti-
Zionist is to be anti-fascist. Zionism is based on the idea that millenia old literary myth is the basis for
nationhood and that religion (which is a matter of choice) is genetically predetermined, both of
which are clearly shite. Zionists believe that they can turn up in a country and kick out the
indigenous population, as did Hitler," by Fon March 30, 2005, Urban Dictionary, and used in a
sentence: "Zionists are fascist."
Urban Dictionary is a site which uses bots to search the internet for discussion related to a word, term or acronym and then form a definition of that word, term or acronym based on popular online usage.
Air Travel to Israel Beginning to Pick Up
In a hopeful sign for the global economy in general and Israel in particular, British Airways, one of
the World's largest air carriers, announced this week that it will resume flights to the Jewish State
despite the ongoing COVID-19 pandemic. British budget airlines Easy Jet and WizzAir have already
begun limited routes to Israel.
BOI Warns of Difficult Financial Situation in Israel
The Bank of Israel issued a warning on Tuesday that the Jewish State is heading for some very
difficult economic times in the near future unless the COVID-19 situation is brought under control.
The warning singled out plummeting tax revenues due to ongoing sluggish economic activity in the
country, which will make large cuts to the government's budget inevitable.
Analysis – What Does This Mean?
Anti-Semitism is increasing in every country where Jews live and also online. The number of Jews
around the world, especially in North America, who want to come home to Israel is increasing even
as the Israeli economy, and the government of Israel which relies on tax revenues from economic
activity in the country, are under severe pressure. The battered tourism industry, which directly
employs over 100,000 Israelis and contributes billions of shekels annually to the government's
budget through taxes, is likely to be among the last industries to recover from the COVID-19 disaster,
although there is some light at the end of the tunnel due to the resumption of limited air travel.
In the light of these developments, private initiatives like the Aliyah Return Center are more
important than ever. Your contribution to the ARC is a direct investment in the future of Israel as we
help ease the governments burden of caring for new immigrants in their first months in the country,
as well as making our modest but important contribution to economic recovery and stability in the
Jewish State.
But more important than that is the long-term impact we're having on the lives of individuals and
families as they begin their new life in their ancestral homeland. Getting a good start upon arrival
can put a new immigrant, or an entire family of new immigrants, on a trajectory which will lead to
their success and speed the day when they can begin making a positive contribution to Israeli
society. The more help a new immigrant gets when they arrive, the more likely they are to stay and
build a successful life here, helping to make the future better for themselves, their offspring and the
entire country. Please help us make their dreams a reality.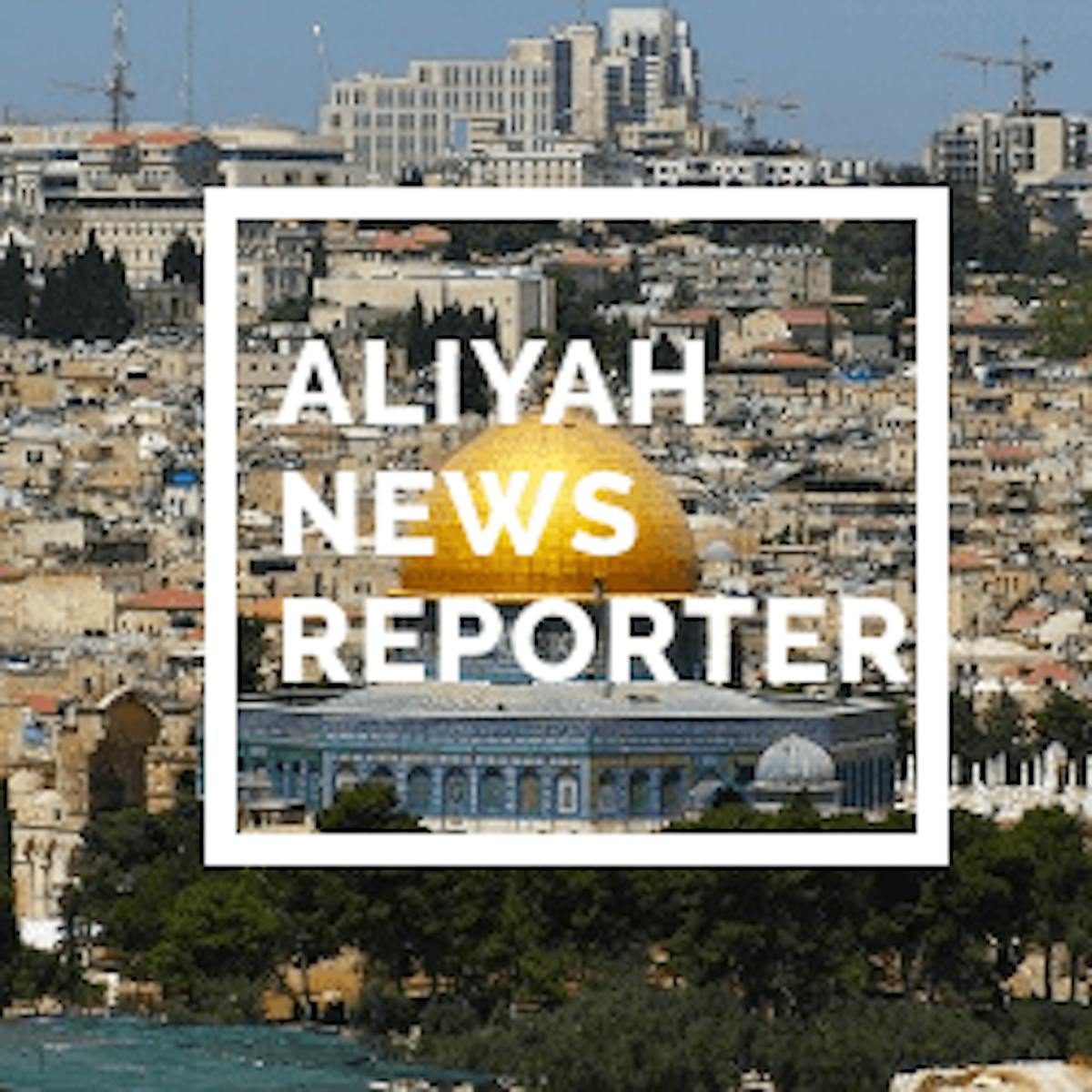 Aliyah News Reporter
Bringing you weekly Aliyah updates from the land.