Global Weekly Aliyah News: August 28, 2020
Aug 28, 2020 • By Aliyah News Reporter
Aliyah of Small and Large Groups Continues
Aliyah and Integration Minister Pnina Tamano-Shata addressed the Knesset Aliyah, Absorption and
Diaspora Committee on Wednesday morning, giving details of her plans to facilitate the Aliyah of
bring 4,500 members of the Falash Mura community in Ethiopia to Israel by the end of 2020, to be
followed by all the remaining members of the community by 2023. Her plans received warm support
from members of the Committee, with one member pointing out that living conditions for those
who are waiting to come to Israel in the Ethiopian capital of Addis Ababa and the city of Gondor are
deteriorating rapidly in the midst of the COVID-19 pandemic, lending urgency to plans to bring them
to Israel as soon as possible.
The Committee was meeting a day after Tamano-Shata told reporters that she is also determined to
bring an additional 722 members of India's Bnei Menashe community to Israel. The community was
recognized as being descended from the Biblical Tribe of Menashe in 2005 by then-Sephardi Chief
Rabbi Shlomo Atar, and since then around 4,000 have come to Israel under the Law of Return.
These new immigrants will join several tens of thousands of others who are currently in the
advanced planning stages of making Aliyah to Israel in the coming months.
--------------------
Israel's Northern Border Heating Up
IDF units deployed along Israel's northern border were on high alert Wednesday following an
incident the previous day in which a patrol came under fire from what was believed to be operatives
of the Iranian-backed Lebanese Shi'ite terrorist group Hezbollah. Israeli aircraft retaliated by
attacking Hezbollah positions along the border, while the IDF issued a statement that it held the
Lebanese government "responsible for what is done in its territory."
Prime Minister Benjamin Netanyahu said that "Israel sees with great concern the shooting on Israeli
forces by Hezbollah. We will not tolerate any aggression on our citizens and retaliate with great
force to any attach against us. Hezbollah's aggression is a danger for the state of Lebanon."
The statement from Netanyahu also came a day after he spoke by telephone with Russian President
Vladimir Putin, after which he issued a statement that "I talked to [Putin] about Syria and ensuring
the air force's freedom to act in that area. It's very important for Israeli security". A Kremlin
statement also included a reference to agreement between the two leaders on "continuing
coordination in the Syrian sector to counter international terrorism."
Israeli Students Prepare to Head Back to School
A decision was announced this week that Israeli schools will open on 1 September as planned,
despite the ongoing COVID-19 crisis. However, many schools are including remote learning in their
plans, although the Ministry of Education has noted that many children will have a difficult time
participating in these plans due to a lack of computers at home. The Education Ministry has plans to
buy and distribute laptops to students who need them, but the budget for these plans has not yet
been approved.
Israel and the UAE Takes More Steps Towards Normalization
The normalization between Israel and the United Arab Emirates (UAE) is set to take a giant step
forward on Monday when National Security Adviser Meir Ben Shabbat is scheduled to lead a
delegation of senior Israeli officials and business executives to Abu Dhabi aboard an El Al jet, the first
direct commercial flight between Israel and the UAE. Several senior US officials will also be aboard
the flight, as Prime Minister Benjamin Netanyahu explained the Israeli delegation will "act, together
with the American team and the parallel Emirati team, to promote peace and normalization
between Israel and the UAE…I hope that more countries in our region will join the circle of peace."
Analysis – What Does All This Mean?
The great novel "Tale of Two Cities" by Charles Dickens begins with the famous words "it was the
best of times, it was the worst of times." These words seem very appropriate in Israel today. The
COVID-19 virus and its attendant economic crisis continues to make life difficult for everyone here,
including children, while the fragile security situation on both the northern and southern borders
plays its usual role in keeping everyone on edge. However, the diplomatic breakthrough with the
UAE and its promise of an economic boom gives hope that things might soon improve, even as
Israel's diplomatic standing with traditional foes such as Russia provide a sense of security in some
areas which were unthinkable a generation ago.
Amidst all this good and bad news, large numbers of Jews from many countries all over the world,
including tiny communities in India and Ethiopia as well as the millions who live in North America
and Europe, continue to inquire about ways they can move to Israel and begin a new life in their
ancient homeland.
The Aliyah Return Center was established to assist the government of Israel and the Jewish Agency
in the massive task of helping Jews have a soft landing when they arrive in Israel and prepare them
to live, work, grow and thrive here. We give these new immigrants much more than a comfortable
room to live in for their first few months here, we also give them a sense of security and confidence
which they will need to learn a new language, find a job and a permanent place to live, serve in the
IDF, send their children to school (or go to school themselves) and otherwise begin to live as citizens
of the State of Israel.
Please help us as we continue building the Aliyah Return Center. There is much work to be done, and
your prayers and support are what make it possible.
I will put My Spirit within you and you will come to life, and I will place you on your own land. Then
you will know that I, the Lord, have spoken and done it," declares the Lord.'" Ezekial 37:14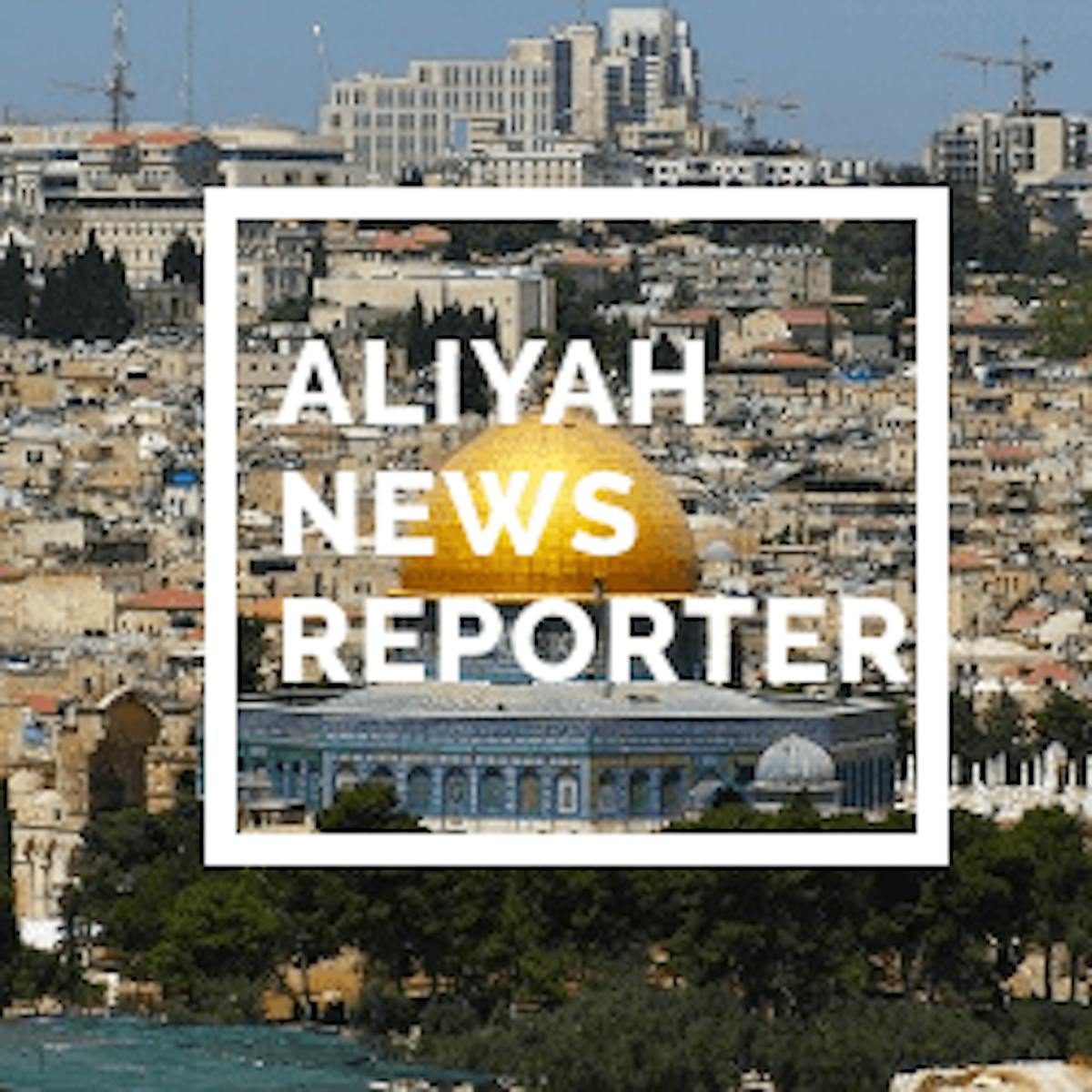 Aliyah News Reporter
Bringing you weekly Aliyah updates from the land.