Global Weekly Aliyah News: September 4, 2020
Sep 04, 2020 • By Aliyah News Reporter
"Also I will restore the captivity of My people Israel, and they will rebuild the ruined cities and live in
them; They will also plant vineyards and drink their wine, and make gardens and eat their fruit. "I will
also plant them on their land, and they will not again be rooted out from their land which I have
given them," Says the Lord your God." Amos 9:14-15
----------------
1,500 Recent Immigrants Start New School Year in Israel
The Jewish Agency announced this week that around 1,500 children whose families made Aliyah
since the beginning of the COVID-19 pandemic joined approximately 2.4 million other children in
Israel in attending the first day of the new school year on Tuesday. The children, who came to Israel
from dozens of different countries around the world, were supplied by the Jewish Agency with
backpacks full of essential items for the new school year, including a tablet for distance learning,
which is a planned part of the school year for many of the older students.
"You left the places you knew and came home to Israel. You made aliyah at a time when it was
almost impossible to move about the world," Jewish Agency Chairman Isaac Herzog told a group of
new students he met with on Sunday. "We extend our love and best wishes for a successful new
school year here in Israel, as Israelis. I hope your adjustment to your new schools will be smooth and
filled with new friends and learning."
---------------------
Historic plane lands in UAE Carrying Israeli and US Delegation
A historic flight from Israel's Ben Gurion International Airport landed in Abu Dhabi on Monday
morning, carrying several senior Israeli and US officials. The flight was the culmination of a series of
events in recent weeks normalizing relations between the two countries, which have quietly been
cooperating in intelligence, security and mutually beneficial economic projects for many years.
Foreign Ministry Director-General Alon Ushpiz told journalists accompanying the flight that: "We are
starting a historic process and we plan to promote the institution of full relations and opening
embassies in the two countries as soon as possible to strengthen the cooperation between Israel
and the UAE. Movement of people, goods and finance is the central key to realizing the great
potential in the relations."
Indeed, on Tuesday morning, officials from Israel and the UAE signed an agreement to enhance
cooperation in the areas of finance and banking. Israeli Prime Minister Benjamin Netanyahu
promised that "We will soon announce additional agreements in aviation, tourism, trade and
more."
White House adviser Jared Kushner, who accompanied the Israeli delegation on its visit to Abu
Dhabi, immediately set out on a tour of other Arab capitals with plans to encourage similar steps
towards normalization and peace with Israel.
Meanwhile, Iran's supreme leader, Ayatollah Ali Khamenei, gave one of his hallmark rage-filled
speeches on Tuesday in which he said, among other things, that "The Emiratis will be disgraced
forever for this treachery against the Islamic world, Arab nations and Palestine. The UAE, along with
Israelis and evil Americans like the Jewish member of Trump's family, are working together against
the interests of the Islamic world."
In response, UAE Foreign Ministry official Jamal Al-Musharakh told reporters in Abu Dhabi: "The path
to peace and prosperity is not paved with incitement and hate speech."
Israel Entering New Era of Sports Diplomacy
Israel's Strategic Affairs Minister Orit Farkash-Hacohen spoke with Israeli Tour de France team co-
owner Sylvan Adams on Tuesday about using Israel's international sporting teams as a tool of
diplomacy. Adams, a Canadian-born businessman who made Aliyah to Israel in 2015 and has given
generously to many sports venues and teams in Israel, told Farkash during their meeting that "I want
to put Israel on the world stage to show the true face of Israel and our heart. Israel is a modern
Western democracy, and home to the people that gave the world the Bible and the values of the
Bible. We talk to the majority when we show the true face of Israel, and it is an inspiration to
millions all over the world."
Anti-Semitic Incidents Increasingly Common in the Diaspora
An ugly scene played out at Germany's Reichstag parliament building and the nearby Brandenburg
Gate in Berlin on Saturday, as a large protest against the German government's response to the
COVID-19 pandemic turned violent, with several hundred protesters clashing with police at both
locations. Those clashing with police included members of the Reichsburger (Reich
Citizens) movement, which declares its allegiance to the Nazi regime which ruled Germany from
1933 – 1945, declaring the current Federal Republic of Germany to be illegitimate. Some of its
members are also outspoken Holocaust deniers.
Across the Atlantic, reports of anti-Semitic incidents continued to rise, including the discovery of
posters promoting Nazism being discovered at the Tempe campus of Arizona State University on
Sunday. The neo-Nazi organization Folksfront took credit for the posters, as well as similar posters
and flyers which were found on the campus last November.
Analysis – What Does All This Mean?
Life is becoming increasingly uncomfortable for Jewish people in many countries around the world,
including many countries where Jewish communities have been thriving for generations, making
contributions in many fields including medicine, humanitarian relief, the arts, government and the
military. Despite this history, the ongoing COVID-19 pandemic and the terrible economic strain it is
putting on people all over the world is causing a renewal of the ancient curse of anti-Semitism,
which faded for a time following the Second World War, but is now becoming common and
acceptable once again. Anti-Semitic rhetoric and physical violence are on the rise, hitting Jewish
communities from the political Left, Right and all points in between.
This rise in anti-Semitism is sparking a rapidly increasing interest in Aliyah to Israel, pushing Jewish
people to leave the countries where they were born and move to their ancestral homeland. At the
same time, the quality of life in Israel is improving, which has the effect of pulling Jewish people in.
The recently announced normalization of relations with the United Arab Emirates brings with it the
promise of increased physical security as it makes conflict with Israel's other Arab neighbors less
likely. It also holds out the promise of an economic boom in both countries.
The quality of life for Israelis has also been improved in recent years by the generosity of men like
Sylvan Adams, who have built sports and fitness facilities for ordinary people to enjoy as well as
world-class facilities for Israeli athletes to train in so that they can compete and win in global
sporting competitions. These efforts have also led to exciting opportunities for Israel's international
profile to be raised and people-to-people contacts to be made with athletes, coaches and fans from
around the world.
All of this means that more and more Jewish people will be arriving in Israel in the months and years
ahead, and like the 1,500 children who started a new school year in their new country this week,
they're going to need a lot of help and support to get started.
The Aliyah Return Center was founded in order to play a part in giving new immigrants that support
they so badly need. Our goal is to give these new immigrants a soft landing when they arrive and
allow them to get oriented before moving on to the next stage of their new life in the Holy Land. We
have already renovated several buildings on our Galilee campus and repurposed them to house and
educate these new immigrants, but the needs already exceed our capacity and the estimates of how
many more Jewish people will soon need our help continues to rise.
Please help us as we continue to work for the future of Israel and the Jewish People.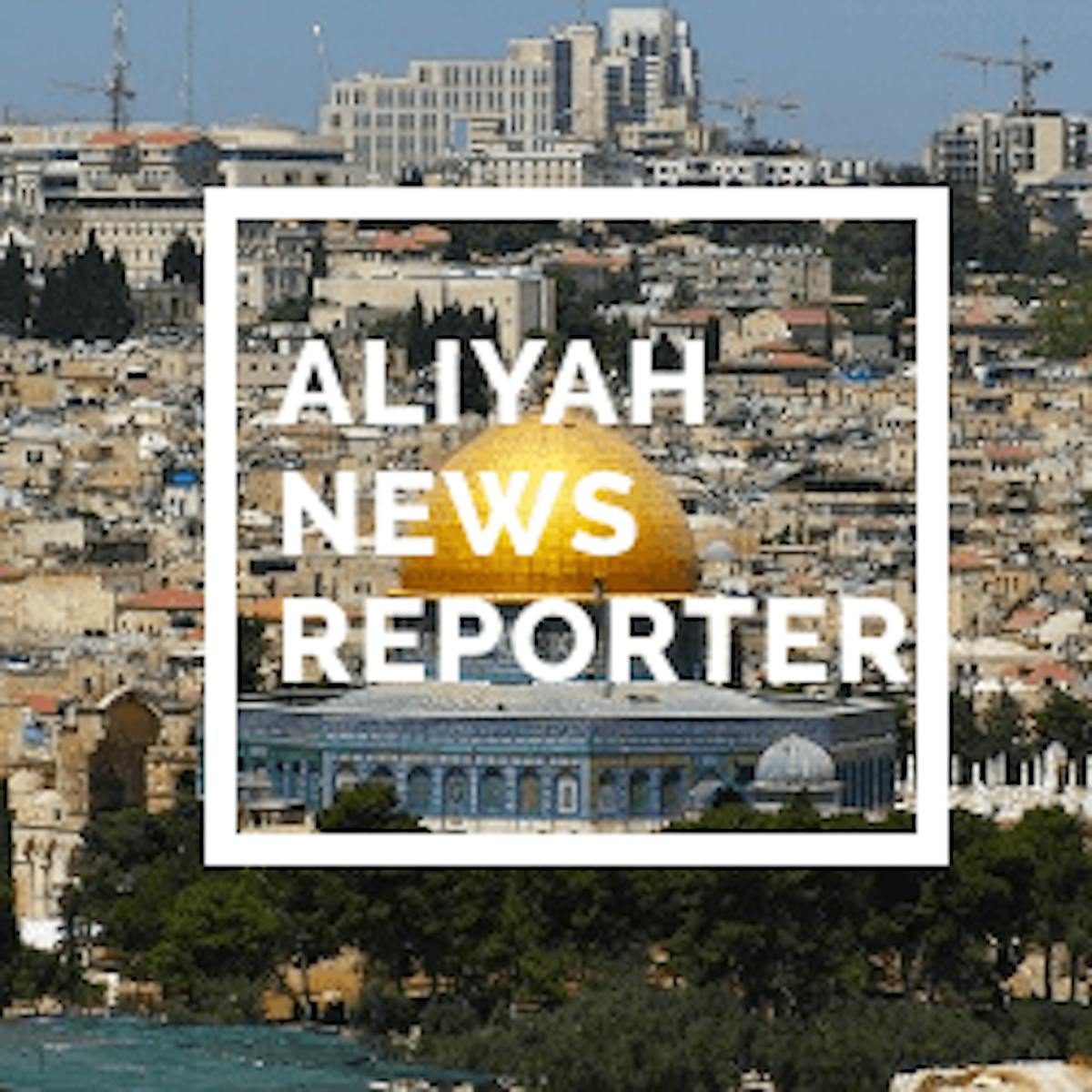 Aliyah News Reporter
Bringing you weekly Aliyah updates from the land.