Global Weekly Aliyah News: September 11, 2020
Sep 11, 2020 • By Aliyah News Reporter
I will also appoint a place for My people Israel and will plant them, that they may live in their own place and not be disturbed again, nor will the wicked afflict them any more as formerly, II Samuel 7:10
CBS Reports that 2019 was a Good Year for Aliyah

Israel's Central Bureau of Statistics released a report on Sunday showing that Aliyah (immigration to Israel) increased 18.1% from 2018 to 2019, with a total of 33,247 new immigrants. The report broke down the numbers, showing that 48.2% of the new arrivals came from Russia, while7.6% came from the US and 6.8% came from France. The World Zionist Organization recently estimated that around 50,000 French Jews would like to come to Israel as soon as possible, while another 500,000 have expressed some level of interest in coming on a more long-term time frame.
The report also showed that nearly ¾ new immigrants had finished primary school and only slightly less had an established profession of some kind.
Israel's Economic Situation Fragile but Stable

There was some good economic news for Israel this week, as hospitality industry consulting firm HVS issued a report indicating that domestic tourism has allowed the Israeli hotel industry to make a modest recovery in last summer 2020. The report cautioned, however, that a return to pre-pandemic levels of business and leisure travel is unlikely before 2024, while adding that there is no way to even speculate when foreign tourists might once again be allowed to visit the Jewish State.

In related news, the Finance Ministry announced plans this week to distribute an additional NIS 11 billion in aid to various sectors, including direct aid to businesses and those who are self-employed, as well as unemployment and health benefits for workers who have been furloughed.
Israel Doing Its Part to Battle COVID-19
International manufacturing conglomerate 3M announced this week that it is awarding Tel Aviv University's Shumnis School of Biomedicine and Cancer Research a $400,000 (NIS 1.36 million) grant to assist in research aimed at finding treatments for COVID-19. The grant was part of a $5 million program 3M initiated with various research institutes and healthcare providers worldwide in an effort to combat the disease.
"This grant from 3M will significantly enhance our efforts to produce a highly focused, potent and especially safe vaccine for COVID-19," said TAU professor Dr. Johnathan Gershoni.
In related news, Kamada, an Israeli plasma-derived bio-pharmaceutical company, announced this week that its 1/2 clinical trial for a new COVID-19 "passive vaccine" using virus antibodies has shown some promising results.
New Embassies Set to Open in Jerusalem
A high-level delegation of diplomats and officials from the central African nation of Chad was in Jerusalem this week for meetings with their Israeli counterparts. During the meetings, the idea was floated that Chad, which renewed diplomatic relations with Israel in 2018, might soon open an embassy in Jerusalem. The news came days after the eastern European countries of Kosovo and Serbia committed to opening embassies in Israel's capital city as well.
Analysis – What Does All This Mean?
Despite a very difficult health and economic situation, the State of Israel continues to be a highly popular destination for Jewish people around the world as they struggle with rising levels of anti-Semitism and other difficulties in their home countries. Israel's role as a haven for Jewish people in distress is only part of the story, as Israel has also become an essential part of the worldwide effort to battle the COVID-19 pandemic and address many other challenges facing the world.
Because of this, Israel's value as a diplomatic, security and economic partner continues to be recognized by other countries around the world, including predominantly Moslem countries like the United Arab Emirates and Chad.
When taken together, it can be seen that although Israel's present reality is filled with challenging circumstances, its future is bright. This makes it likely that even more Jewish people will be interested in returning home to Zion in the coming years.
The Aliyah Return Center was founded to assist the Jewish Agency and the Israeli government in absorbing the large and increasing numbers of Jewish immigrants who are on their way back to their ancestral homeland. The needs is great and we are honoured to be entrusted with a part in meeting those needs. Please help us as we renovate the buildings that will be used to house these new immigrants, build the facilities where they will learn to speak Hebrew and acquire other essential skills which they'll need to build their new life in the Holy Land and train the additional staff members we'll need in order to assist, train and care for these new immigrants.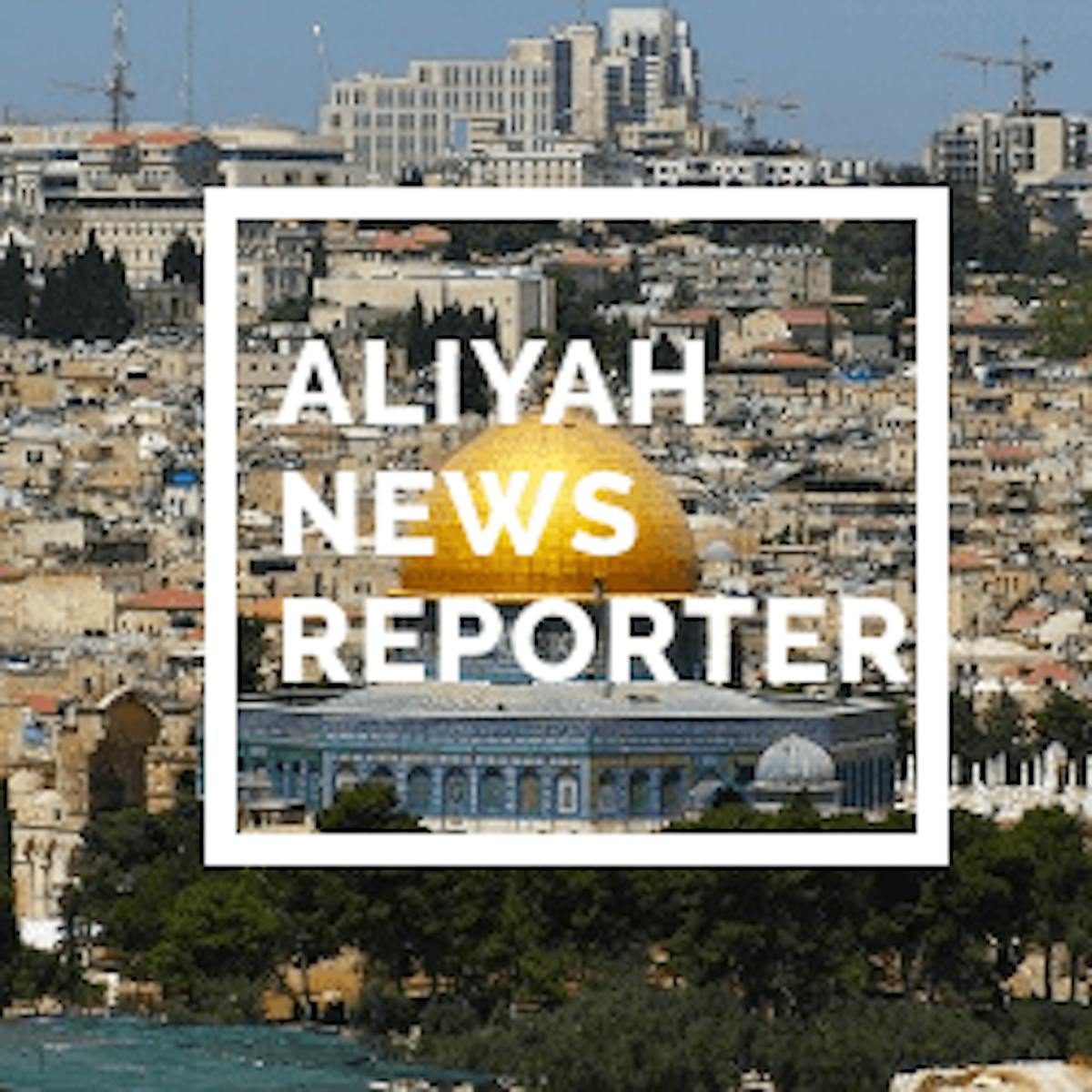 Aliyah News Reporter
Bringing you weekly Aliyah updates from the land.