Global Weekly Aliyah News: September 18, 2020
Sep 18, 2020 • By Aliyah News Reporter
"Blessed are the peacemakers, for they shall be called sons of God" Matthew 5:9
----------
Aliyah Numbers Continue to Increase Despite Bureaucratic Hurdles

Yael Katsman, vice president of public relations and communications at Nefesh B'Nefesh, a nonprofit organization that promotes and facilitates aliyah to Israel, told the European Jewish Press recently that "aliyah is continuing, and we are seeing a massive spike in interest in the number of applications…we've had almost 1,000 people coming (from the US) in this summer. Israel's gates are open to olim [new immigrants]. It's just a question of getting the paperwork in order."
Paperwork is the main bottleneck for many Jewish people around the world as they seek to make Aliyah (immigrate) to Israel, as the ongoing COVID-19 pandemic has made movement of any kind more difficult and increased the amount of time it can take for bureaucratic machinery to make progress. Nevertheless, a steady stream of new immigrants continues to arrive in Israel from America, Europe, Russia, and elsewhere.
Aliyah and Integration Minister Pnina Tamano-Shata's office announced this week that NIS 27 million in emergency aid grants would be transferred to new immigrants who made aliyah in the last 12 months. The grants are part of a package of benefits designed to assist new immigrants ease into their new life amidst the unprecedented hardships brought on by the COVID-19 pandemic.
"My task is to take care of new immigrants coming to the country, especially in their first year. My ministry will continue with our strong efforts to look out for the welfare of all immigrants in Israel, especially immigrants who chose to realize their Zionist dreams during this challenging time of the coronavirus," said Tamano-Shata.
--------------
Peace Accords Between Israel, UAE and Bahrain Go Into Effect

A historic event took place Tuesday morning on the front lawn of the White House in Washington DC as US President Donald Trump presided over a ceremony which saw Israeli Prime Minister Benjamin Netanyahu sign normalization agreements with UAE Foreign Minister Abdullah bin Zayed and Bahraini Foreign Minister Abdullatif bin Rashid Alzayani.
Netanyahu declared that the new diplomatic situation "brings hope to all of the children of Abraham. To all of Israel's friends in the Middle East - those who are with us today and those who will join us tomorrow - I say, salaam aleichem, peace unto thee, Shalom."
Not everyone was happy with the accords however, as Palestinian Authority officials angrily denounced them and the Islamist terrorist entity Hamas, which rules the Gaza Strip, fired several rockets into Israeli territory, resulting in injuries and property damage in the southern Israeli cities of Ashdod and Ashkelon, as well as several smaller border communities.
Meanwhile, Israel's Strategic Affairs Ministry issued a report on Wednesday which included assessments of the movement to Boycott, Divest and Sanction (BDS) Israel. The assessments concluded that Tuesday's ceremony in Washington which finalized normalization agreements between Israel, the United Arab Emirates and Bahrain would mean a devastating ideological blow to the BDS movement. The report emphasized that Bahrain in particular has begun to aggressively push back against the main arguments of the BDS movement.

Israelis Prepare for Lockdown During Upcoming Holidays

Israel reached a grim milestone on Wednesday with 5,523 people testing positive for the COVID-19 coronavirus. The news prompted the government to shut down the school system a day earlier than planned and to accelerate the timetable for various other steps meant to send the entire country into a full lockdown starting on Friday afternoon. At the same time, some of Israel's largest hospitals have reported that they are running out of the money they need to continue operating while also reaching the limit of their ability to treat new patients.
Israel will enter a full, nationwide lockdown on Friday afternoon, just hours before the beginning of the Rosh Hashanah holiday. The lockdown is scheduled to last for at least three weeks, with the possibility that it could be extended according to circumstances.
Google Awards Grant to Israeli University
Tel Aviv University has received a large grant from Google to assist its research in employing Data Science and Artificial Intelligence to combat the novel coronavirus. "Tel Aviv University is proud that Google has chosen to award this significant grant to the AI and Data Science Center, in order to expand COVID-19 research in Israel. This grant will support the development of AI and Reinforcement Learning based tools for planning and examining the effects of different steps on the spread of the pandemic," said Head of the AI and Data Science Center at Tel Aviv University Prof. Meir Feder.
Israelis Get Some Good Economic News
Salesforce, the world's leading customer relationship management (CRM) company, issued a report this week as part of its online annual Salesforce Israel Conference, projecting that its activities in Israel will lead to the creation of over 11,000 new jobs and approximately $5.4 billion in new business revenue to the local economy. The report was good news for Israel, which currently has nearly 1 million unemployed people due to economic fallout from the COVID-19 pandemic.
Analysis – What Does All This Mean?
Interest in making Aliyah (immigrating) to Israel remains high among the Jewish Diaspora communities in many countries all over the world for a variety of reasons, sometimes called "push factors" regarding Aliyah. At the same time, Israel continues to have economic, diplomatic and cultural victories, raising the quality of life for its citizens and providing a powerful "pull factor" for new immigrants.
Despite the ongoing COVID-19 pandemic and the very difficult circumstances it has created in Israel, the UAE, Bahrain and potentially other Arab countries have chosen this moment in history to pursue normalized relations with the Jewish State. There should be no romanticizing this situation, for the governments of the UAE and Bahrain, along with the others who are reportedly on the verge of making  similar moves, have done this for their own self-interest. They want normalized relations with Israel because of what they can get from Israel, including economic ties and technology, increased diplomatic support from the US and last but certainly not least, increased military, intelligence and security cooperation as they face off against Iran and an increasingly aggressive and irrational Turkey.
Nonetheless, Israel will also benefit from these new relationships. Increased trade and investment in Israel's economy will come from the UAE and it can also be assumed that the UAE and Bahrain will be eager customers for many of the goods and services that Israel produces. This, along with the strength of Israel's world-class academic institutions, hi-tech sector and industrial base, will ensure that despite its current difficulties, the Israeli economy will continue to attract interest and investment from international corporations like Google, who will now be joined by the sovereign wealth funds, banks and private investors from one of the Persian Gulf's most wealthy countries.
Thus, the future for Jewish people in Israel looks bright, and that fact is not lost on the teeming millions of Jewish people living in countries around the world where the future for them and their children doesn't look nearly as cheerful. These two interwoven factors explain the increased interest in Aliyah, and the Ministry of Aliyah and Integration, the Jewish Agency and the other bodies who work in this area know it.
That is why they have asked the Aliyah Return Center to assist in this historic regathering of the Jewish People to Israel. It is the vision which guide us every day as we seek to increase our capacity to house, train and assist new immigrants while at the same time stepping up our efforts to renovate and restore more buildings and train more staff to handle the increasing workload.
Please help us help these precious new immigrants have a soft landing here in Israel, to comfort, guide, help and direct them as they take their first steps into a new life in their ancient homeland.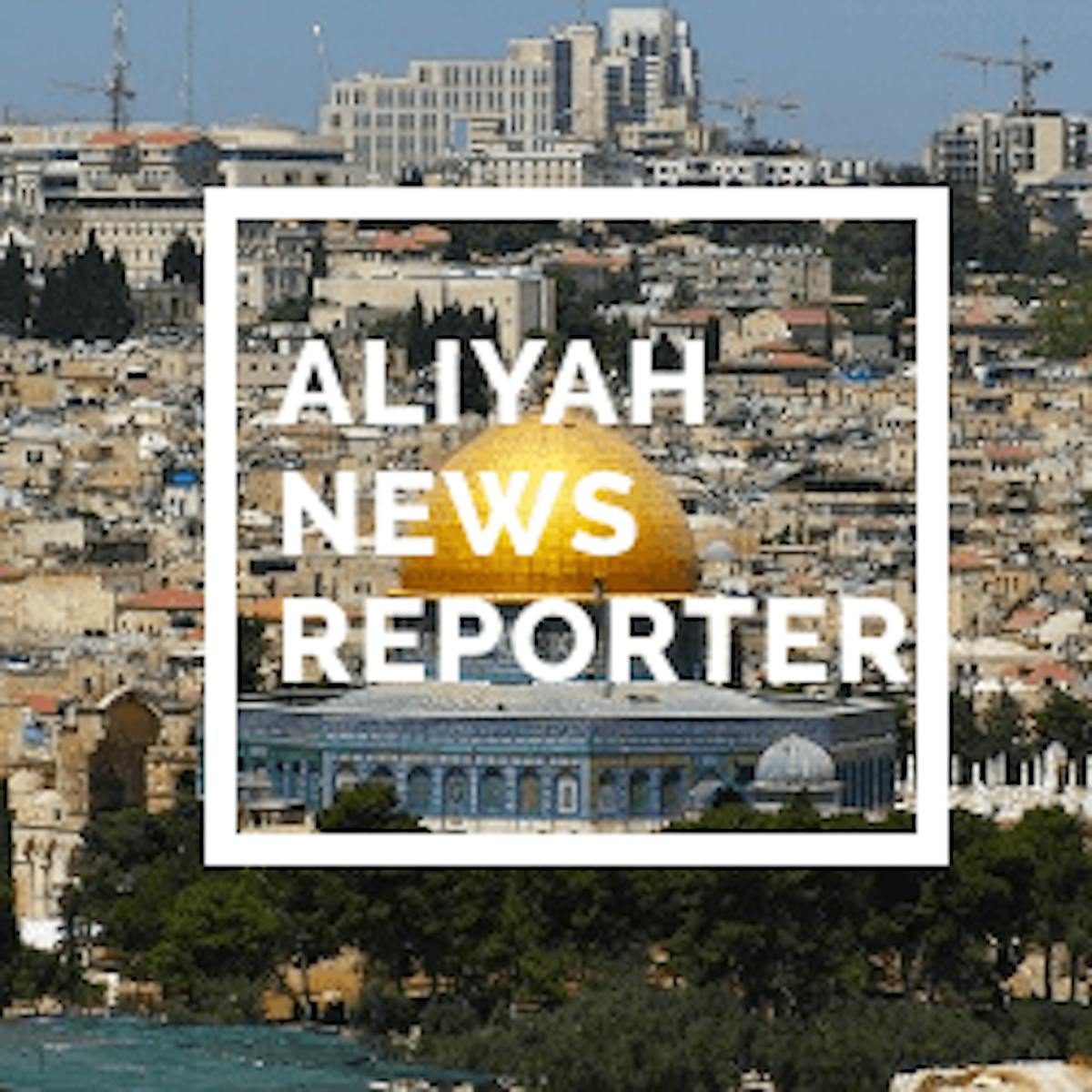 Aliyah News Reporter
Bringing you weekly Aliyah updates from the land.