Global Weekly Aliyah News: September 25, 2020
Sep 25, 2020 • By Aliyah News Reporter
"Do not fear, for I am with you; I will bring your offspring from the east, and gather you from the west. I will say to the north, 'Give them up!' and to the south, 'Do not hold them back.' Bring My sons from afar and My daughters from the ends of the earth, everyone who is called by My name, and whom I have created for My glory, whom I have formed, even whom I have made." Isaiah 43:5-7
---------------------
Jewish-Indian Athletic Champion Among Aliyah Surge
Israelis were delighted to hear this week that Jewish-Indian MMA and Kickboxing champion Obed Hranchal will soon be joining them in the Holy Land, as he announced that he will be making Aliyah to Israel following the High Holy Days. His parents and sister will be making Aliyah as well and they will live together in the Galilee region. "I have always dreamed of making aliyah to the Land of Israel and I am very excited at the prospect of doing so. If possible, I would certainly like to join the IDF and I would be honoured to represent Israel in MMA and Kickboxing competitions," Hranchal said.
Hranchal is perhaps the most famous member of India's Bnei Menashi community to make Aliyah, but he will be only one among 722 members of the community to arrive in Israel in the coming weeks. In related news, the Nefesh B'Nefesh organization continues to bring groups of Jewish immigrants home to Israel, including a group of 28 which arrived on a flight from New York City last week, just in time for the Rosh Hashana holiday.
"I am glad that the skies have remained open for Aliyah and Olim have been continuing to arrive on schedule during these challenging times. Despite the lockdowns and Corona related restrictions, we proudly continue our holy work of Aliyah," said Minister of Aliyah and Integration, Penina Tamano- Shata. "I congratulate today's new Olim from the United States who will be joining over 13,500 Olim who have arrived in Israel during 2020, to celebrate the beginning of the Jewish New Year in the land of their forefathers. The Ministry of Aliyah and Integration, under my leadership, is prepared and ready to welcome all future Olim arriving during and after the lockdown period. These Olim will never be alone, as we will do our utmost to take care of all their needs."
---------------
Israel Continues Difficult Battle with Coronavirus
Israel entered a second "lockdown" on Friday to contend with the skyrocketing rates of COVID-19 infections, which reached a new high on Tuesday when 6,891 new cases were recorded by the Health Ministry, representing 11.6% of the 59,169 people who were tested. Critics pointed out the large number of exceptions for various activities which they said would make the lockdown ineffective in slowing the rate of infections, prompting high-level government meetings throughout the week and the possibility of new, stronger restrictions to be announced as they become finalized.
Meanwhile, a handful of hospitals around the country have begun refusing to admit new COVID-19 patients, saying they have already taken in more than they can care for, as the official numbers of those in serious condition continues to rise, as does the number of fatalities.
Israel Gets Some More Good Diplomatic News
Israel's got some encouraging news on the diplomatic front when the Latin American country of Honduras announced it would soon be opening an embassy in Jerusalem, Israel's capital city. US Secretary of State Spokesperson Morgan Ortagus also praised Honduras' decision to move the embassy by the end of the year, saying on Twitter that "The momentum continues toward increased cooperation with Israel and other nations! Glad to hear that Honduras and Israel are strengthening their relations by committing to opening embassies in their respective capitals by year's end. This is good news for Israelis and Hondurans."
Israel Benefits from Inclusion in Regional Energy Forum
An online ceremony was on Tuesday morning to launch the new East Mediterranean Gas Forum (EMGF). The ceremony was virtually hosted in Cairo and included the Energy Ministers of Egypt, Israel, Greece, Cyprus, Jordan, the Palestinian Authority and Italy. "The blessing of gas brings regional cooperation with Arab and European countries, the first of its kind in history, including contracts to export $30 billion of blue-and-white gas to Jordan and Egypt, and that's only the beginning," said Israeli Energy Minister Yuval Steinitz.
Analysis –What Does All This Mean?
The tide of Aliyah to Israel continues to rise despite a difficult situation in the Land due to the ongoing COVID-19 pandemic and its attendant economic crisis. At the same time, there are many people, governments, agencies and organizations around the world who are already preparing for life after COVID-19. For many, that includes enhancing diplomatic and economic ties with the Jewish State. These groups are playing the long game, and their analysis of the situation has led them to conclude that despite the current difficulties, the future of Israel looks bright and they want to be there when the good times come back.
The Aliyah Return Center was founded for the purpose of assisting the Israeli government and the Jewish Agency in the task of welcoming, housing, placing, training and otherwise assisting new immigrants to Israel. Like the government of Honduras and others, we see the bright future Israel will have, even amidst the present difficulties, and we want to do our part to bring it to fruition. Please help us as we work to build up our own capacity to assist new immigrants. There are many ongoing projects to renovate buildings so that they can be used to house these new immigrants, as well as assist them to learn Hebrew and acquire other skills they will need to start their new life in the Holy Land.
If you are also among those who believe that Israel's long-term prospects are bright, we encourage you to sew into that future by supporting the Aliyah Return Center today!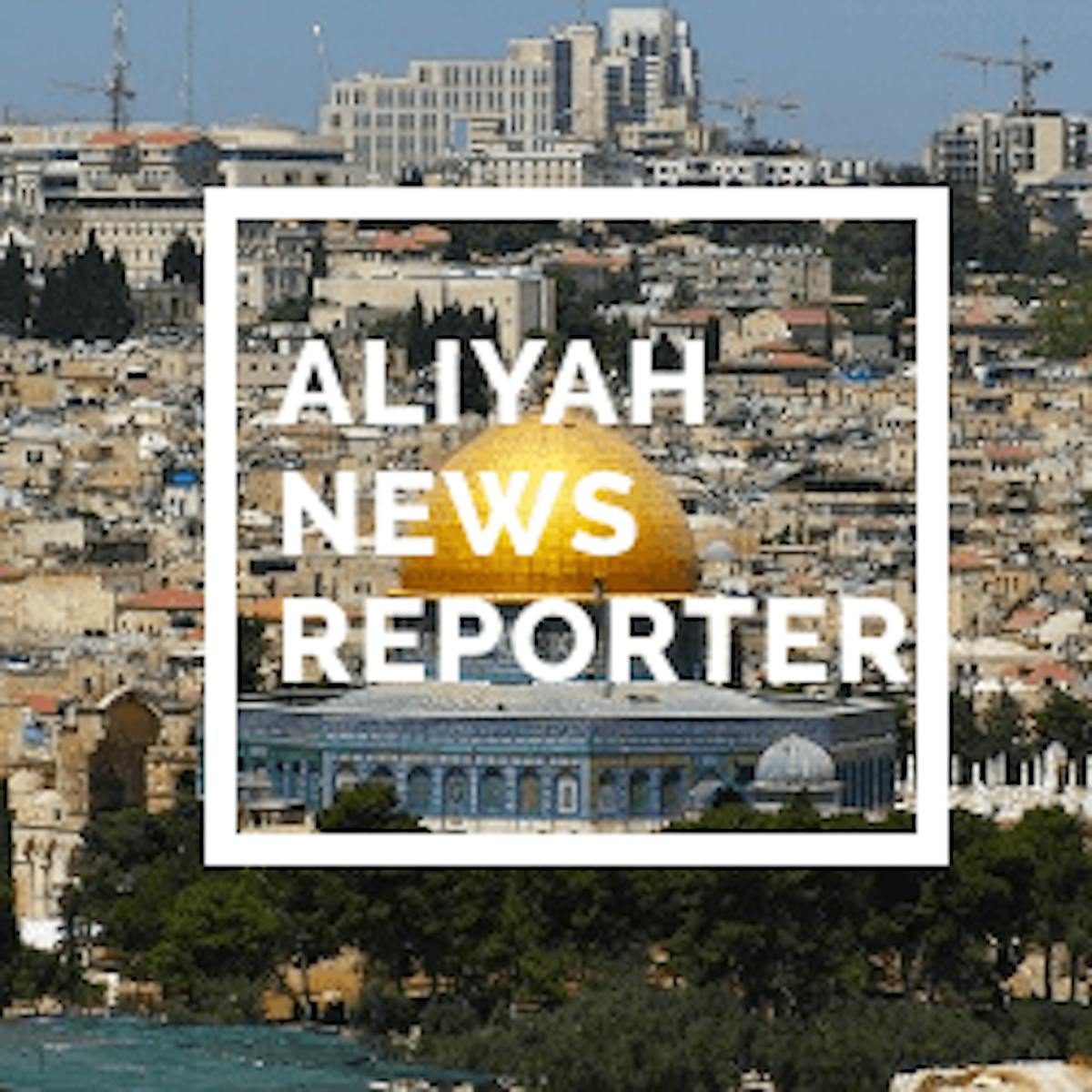 Aliyah News Reporter
Bringing you weekly Aliyah updates from the land.