Global Weekly Aliyah News: October 9, 2020
Oct 09, 2020 • By Aliyah News Reporter
"Also I will restore the captivity of My people Israel, and they will rebuild the ruined cities and live in them; They will also plant vineyards and drink their wine, and make gardens and eat their fruit. I will also plant them on their land, and they will not again be rooted out from their land
which I have given them," Says the Lord your God." Amos 9 : 14-15
-----------------------
Herzog Gives Wide Ranging Interview on Aliyah Prospects
Jewish Agency Chairman Isaac Herzog gave an interview this week with the Israel Hayom newspaper, discussing the large surge in interest in immigration to Israel (Aliyah) and the many factors fuelling it. He started by giving some raw numbers, including the 238% year-on-year rise in the number of requests to make Aliyah from North America and the 165% increase in such requests from the UK, with similar leaps in such requests from South Africa and many other Western countries.
"This is the tip of the iceberg," Herzog said. "People are afraid for the future in the Diaspora and interested in fulfilling the aliyah dream. In light of all this, we need to be especially appreciative of the fact that 9,000 new immigrants from 70 countries made aliyah during the coronavirus crisis. These are people who need to go into quarantine in a new country where they don't know the language, sometimes with young children and everything – and all to fulfill the Zionist dream."
"We need to look at the rare opportunity before us in a historical context. The government must rise to the challenge and approve a national aliyah absorption plan, quickly. The bright spot of the pandemic is the inevitable wave of aliyah that is headed our way, and we need to embrace it. It won't be easy, but we must." 
"All the parameters we have indicate that this aliyah wave, which is just starting, is of rare quality. Even now there is demand for twice as many ulpans [immersive Hebrew instruction] for young people than currently exist. We need to encourage entrepreneurship, employment, and integration into the industrial sector…let's take advantage of this opportunity as part of the process of rebuilding ourselves after the fallout from the pandemic. Based on our experience, every wave of aliyah carries with it economic recovery and growth. This is a huge opportunity for Israel, both in terms of society and the economy."
In response to a question about Jewish communal life in the Diaspora, he responded by telling a story about something a Jewish leader in Rome, Italy had said, that "Everything is collapsing around us. We haven't seen anything like this, other than the Holocaust, in the last 100 years."
Herzog explained that when "you hear something like that here, far away in Israel, and you try to think about how to help as quickly as possible…the Jewish communities abroad center around community life and all of a sudden everything came to a halt."
COVID-19 Hitting Diaspora Communities Hard
The COVID-19 virus continues to ravage Jewish communities in the Diaspora, with the UK's Board of Deputies reporting 7 funerals of COVID-19 victims on Tuesday, bringing the total number of British Jews who have fallen to the virus to 520 since the start of 2020. "The last two weeks have sadly seen an increase in those dying from COVID-19 in our community," said Board of Deputies president Marie van der Zyl. "We have already been hit hard by this awful disease and we are desperate to keep everyone as safe as possible."
Across the Atlantic, in the US State of New York's Orange County, the ultra-Orthodox town of Kiryas Joel has had its schools shut down by order of the State government following a large spike in infections. New York Gov. Andrew Cuomo issued a statement on Monday threatening to shut down many other Jewish religious institutions, citing their refusal to comply with social distancing requirements meant to slow the spread of infections.
"We know religious institutions have been a problem," Cuomo declared. "Mass gatherings are the super-spreader events. We know there have been mass gatherings going on in concert with religious institutions in these communities for weeks…this cannot happen again. If you do not agree to enforce the rules we will close the institutions down. I am prepared to do that."
Jerusalem Deputy Mayor Travels to Dubai to Explore Opportunities
Jerusalem Deputy Mayor Fleur Hassan-Nahoum, whose job includes chairing the foreign affairs committee for the municipality and who was a cofounder of the UAE-Israel Business Council, will be in Dubai this week to explore opportunities for cooperation in business and investment between the Israeli capital city and the Emirates.
"I believe that there is incredible potential for Jerusalem to be a significant platform for the warm peace we are building with the UAE," Hassan-Nahoum told The Jerusalem Post. "I envision Jerusalem with its Arab speaking population becoming a research and development hub for the Middle East. Jerusalem is a natural bridge between Israel and the Gulf."
Protests Against Netanyahu Limited Due to COVID-19
Protests against the government of Israeli Prime Minister Benjamin Netanyahu have been held almost nightly for several weeks now, with tens of thousands of citizens pouring into the streets to express their dissatisfaction with the performance of the government as well as Netanyahu's continuing in office despite being indicted on very serious criminal charges of fraud, bribery and breach of trust. However, in light of the high rate of COVID-19 infections, the size and scope of protests have been curbed by government decree, prompting smaller but often more intense protests which have often included violent clashes with police.
In related news, police were pelted with rocks and other crude weapons while in the process of dispersing a large crowd of ultra-Orthodox (haredi) Jewish citizens in Modi'in Illit on Tuesday evening. Police in Jerusalem also came under a similar attack from haredi crowds they were attempting to disperse Tuesday evening in Jerusalem. The gatherings, illegal under current COVID-19 restrictions, was one of many such large gatherings police have had to break up all around the country amidst the Succot holiday.
A police statement said, "Israel Police will continue to perform its duty of maintaining public health and will not allow any single person or small extreme groups to deter it from doing what is needed."
TAU Signs Partnership Agreement with Columbia University
In another failure for the crumbling movement to Boycott, Divest and Sanction (BDS) Israel, Tel Aviv University jointly released a statement on Tuesday with New York City's Columbia University in which the two academic institutions announced that they had signed an agreement to offer a four-year joint degree in Liberal Arts intended for both Israeli and international students.
Analysis – What Does All This Mean?
Although life in Israel is very difficult at the moment, with social unrest and economic hardship, many governments such as the United Arab Emirates and even academic institutions like Columbia University still believe the Jewish State has a bright future that they want to be part of. At the same time, large and growing numbers of Jewish people all over the world also see their future in Israel and are preparing to make Aliyah to their ancestral homeland. These new immigrants can be part of revitalizing Israel's economy and society in the post-COVID era.
Part of the reason Jews around the world are looking for ways to move to Israel is because their communities and communal institutions in the Diaspora have been hit so hard by the COVID-19 pandemic. Venerable rabbis have been among those who have succumbed to the disease, leaving gaping holes in vital leadership and support roles for thousands of Jewish families. Amidst a parallel rise in anti-Semitism in many countries around the world, including in Germany where an attack occurred this week outside a synagogue in Hamburg, the escape route offered by Israel looks increasingly desirable for many people.
As exciting as the possibilities this large group of new Israelis present is, the situation is also daunting from a logistical and financial point of view. Israel has not seen an influx of new immigrants as large as the one which is projected to arrive in the next 3-5 years since the early 1990s, and even that large influx was relatively homogenous, with nearly all of the immigrants speaking one language, Russian. However, the 250,000 new immigrants that are projected to arrive in Israel by 2025 will come from dozens of countries all over the world, speaking many different languages and possessing a wide range of educational, professional, economic and cultural assets and challenges which will need to be sorted through, processed and added to Israel's already highly diverse mix.
The Jewish Agency entered into a partnership with the Aliyah Return Center in recent years precisely because it recognized the valuable contribution such private efforts could make towards meeting the enormous needs that the large numbers of incoming refugees will have. We exist to provide housing, training and support to new immigrants as they take their first steps into their new/old home. Please partner with us as we continue to refurbish buildings, train staff and expand our efforts to be a blessing to Israel and the Jewish People in this hour of great need.
"They will walk after the Lord, He will roar like a lion; Indeed He will roar and His sons will come trembling from the west. They will come trembling like birds from Egypt and like doves from the land of Assyria; and I will settle them in their houses, declares the Lord" Hosea 11 : 10-11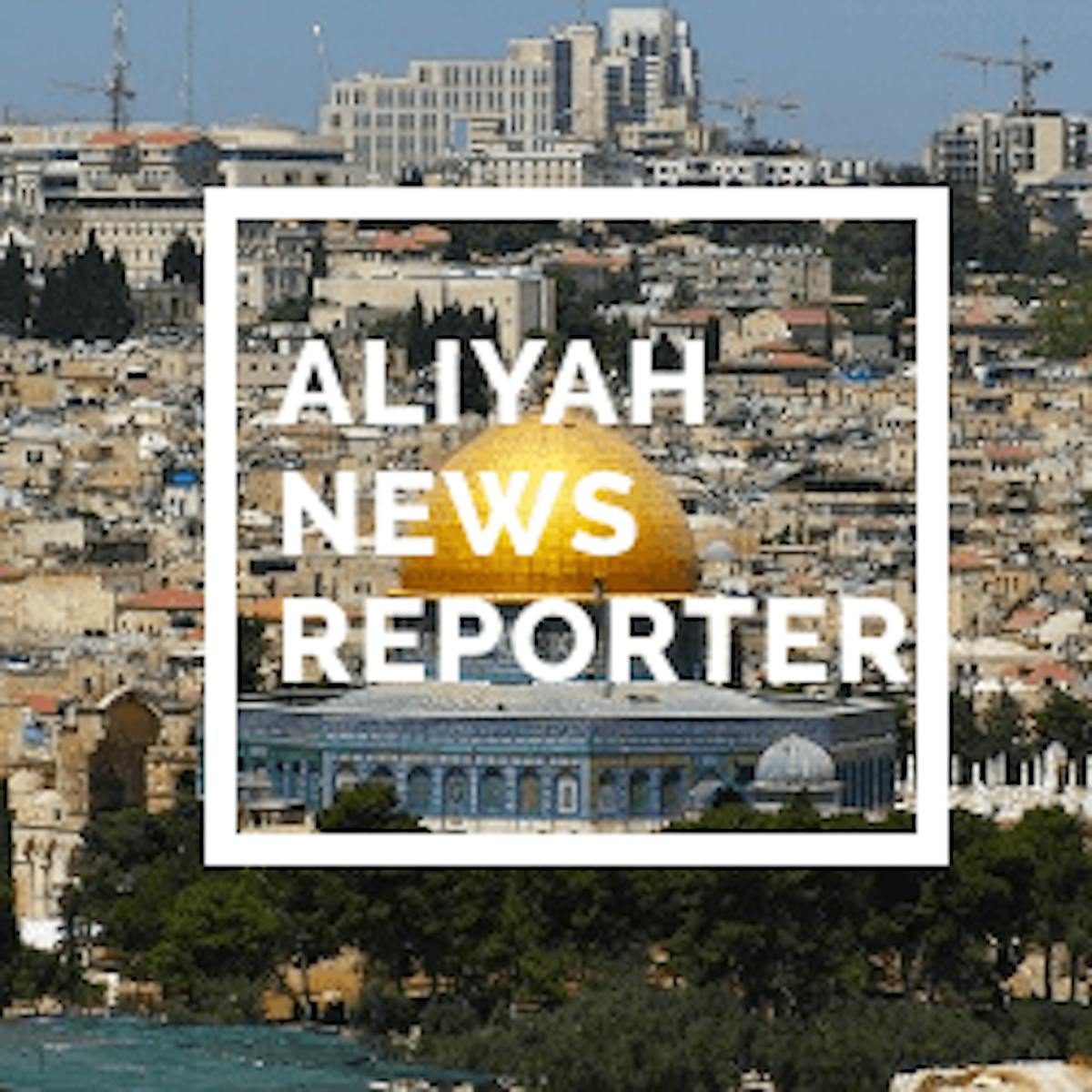 Aliyah News Reporter
Bringing you weekly Aliyah updates from the land.