Global Weekly Aliyah News: October 16, 2020
Oct 16, 2020 • By Aliyah News Reporter
Interest in Aliyah Continues to Climb as Conditions in the Diaspora Deteriorate
Conditions for Jewish communities in the Diaspora continue to deteriorate, with France, home to the world's third largest Jewish population, becoming especially unpleasant. With an election approaching in 2022 in which far-right political leader Marine Le Pen is projected to have a good chance of winning the presidency, the number of French Jews looking at options for emigration continues to rise.
Enrico Macias, a French-Jewish celebrity, issued a statement last week declaring his intention to leave the country if Le Pen is elected, prompting Le Pen to issue a statement of her own directed at her supporters implying that motivating a major Jewish celebrity to leave the country was another good reason for them to vote for her.
In related news, the large Jewish community in New York City has begun to ardently protest what many of them feel is the singling out of Jews by city and state officials in matters regarding to the enforcement of restrictions meant to battle the COVID-19 pandemic.
In other Aliyah news, 72 Jewish immigrants from the Central Asian country of Georgia landed in Israel this week, adding to a total number of new immigrants arriving since the High Holy Days began in mid-September that now exceeds 800.
"Immigration to Israel has never stopped and it continues now, even in the shadow of the coronavirus. The Jewish Agency works to bring olim under the global constraints of the coronavirus, and helps them fulfill their Zionist dream," Jewish Agency Chairman Isaac Herzog said in a statement.
"We are expecting significant waves of immigration in 2021, and for this purpose I have formulated a broad national plan for immigration and absorption that will be submitted to the government soon," added Aliyah and Integration Minister Pnina Tamano-Shata.
That includes the immigration of 2,000 Falash Mura, Ethiopian Jews whose ancestors converted to Christianity, whose Aliyah the cabinet approved on Monday.
"This is a very painful and long-standing issue, and it is time to put an end to this injustice that cries to heaven," Tamano-Shata said. "It is time to connect the torn families, embrace them and integrate them in the best way here in Israel alongside their families."
The cost of the mass Aliyah from Ethiopia is estimated to be around NIS 370 million.
-----------------
Israel's COVID-19 Lockdown to Begin Gradual Easing on Sunday

Israel's COVID-19 emergency cabinet issued a decision on Tuesday that the nation-wide lockdown would continue through Sunday at midnight, at which point gradual easing of certain restrictions would commence. "The decision to ease restrictions and allow for a gradual exit from the lockdown will require a constant and certain decrease in morbidity rates, and reaching that will take a few days," the Health Ministry and the Prime Minister's Office said.
Other officials pointed to the difficulty of predicting the course morbidity rates might take, cautioning that restrictions might need to be tightened again in the future. Also prominent in the discussions was the need to prioritize schools, as research from around the world continues to show tremendous harm to children who are kept out of school for long periods of time.
"We have to look at the number of unemployed, how many people have gone bankrupt, and domestic violence. We are losing an entire generation of children here - those children who have not been to school regularly for some time," Knesset Coronavirus Committee Chairwoman MK Yifat Shasha-Biton said. "We know the virus will stay here for at least another year and we will not shut people in their homes for a year. We hear more and more people, out of great distress, threatening to break the closure. We have lost public trust. To prevent anarchy, we need to talk to the public with logic and transparency."
Israeli Science Producing World-class Solutions
Amidst an ongoing global crisis surrounding the COVID-19 pandemic, Israeli scientists at Haifa's Technion Institute have published research meant to address the problem of fast and reliable testing for the virus. Prof. Amit Meller led a team from the Technion's Faculty of Biomedical Engineering in conducting the research which he said could provide a commercially available, portable and fast test to medical personnel in the very near future.
IDF Commandos Destroy Syrian Army Positions
It was reported this week by Israeli media that a team of IDF commandos recently carried out raids which destroyed two Syrian Army posts in the demilitarized zone between the two countries. "We know about the collaboration between the Syrian military and Hezbollah," explained IDF Lt.-Col. Tal Goritzki to N12 News. Every Syrian military establishment has the potential to become a dual military establishment. We won't allow southern Syria to become southern Lebanon."
An IDF statement further clarified that the raids were meant as a warning to the regime in Damascus against its repeated violations of disengagement agreements dating back to the 1973 Yom Kippur War.
El Al Emerging from COVID-19 Enforced Shutdown
El Al, Israel's national air carrier, emerged from a months-long COVID-19 shutdown this week by announcing its intentions to add new routes in the very near future. Flights to Frankfurt, Germany, are set to resume as early as Sunday while existing routes to New York, London, Paris and Athens are set to resume shortly thereafter, along with all-new routes to Los Angeles, Miami, Amsterdam, Sofia and Kiev.
Analysis – What Does All This Mean?
Aliyah (immigration to Israel) is currently being powered by a combination of "push" and "pull factors. The "push" factors include the ugly rise of anti-Semitism in many Western countries, sadly including the United States, where it had been nearly unthinkable for generations. The singling out of New York's Jewish community is especially unsettling, given its size, and the historical and cultural weight it carries. Meanwhile, the increasing hostility felt by the nearly half-million strong Jewish community in France makes it a near-inevitability that many of these Jewish people will soon be looking for a new home.
At the same time, despite the ongoing difficulty in Israel surrounding COVID-19 and even the ever-present threat of war, the Jewish State continues to attract a large share of the Jewish people around the world who are looking for a new home. Perhaps also BECAUSE of Israel's difficult situation, many young Jews feel a "pull" to come home to their ancestral homeland to assist and help build it in its hour of need. Some, like the Falash Mura in Ethiopia, have been waiting to come home for decades and are finally getting their chance.
Also serving as a "pull" factor to young Jewish professionals in particular is Israel's vibrant academic, research and development sectors, which are making an outsized contribution in many areas including research into solutions to COVID-19 and many other challenges faced by the world.
The Aliyah Return Center was founded as part of an effort by Israel's government, the Jewish Agency and ordinary Israeli citizens to prepare the country for the large and growing number of new immigrants who will soon be arriving. Our purpose is to assist in this great work of welcoming, housing, training, equipping and preparing these new Israeli citizens as they take their first steps into their new life in their ancient homeland.
Please join us as we go about this vitally important and prophetic work.
"When the Lord will have compassion on Jacob and again choose Israel, and settle them in their own land, then strangers will join them and attach themselves to the house of Jacob" Isaiah 14:1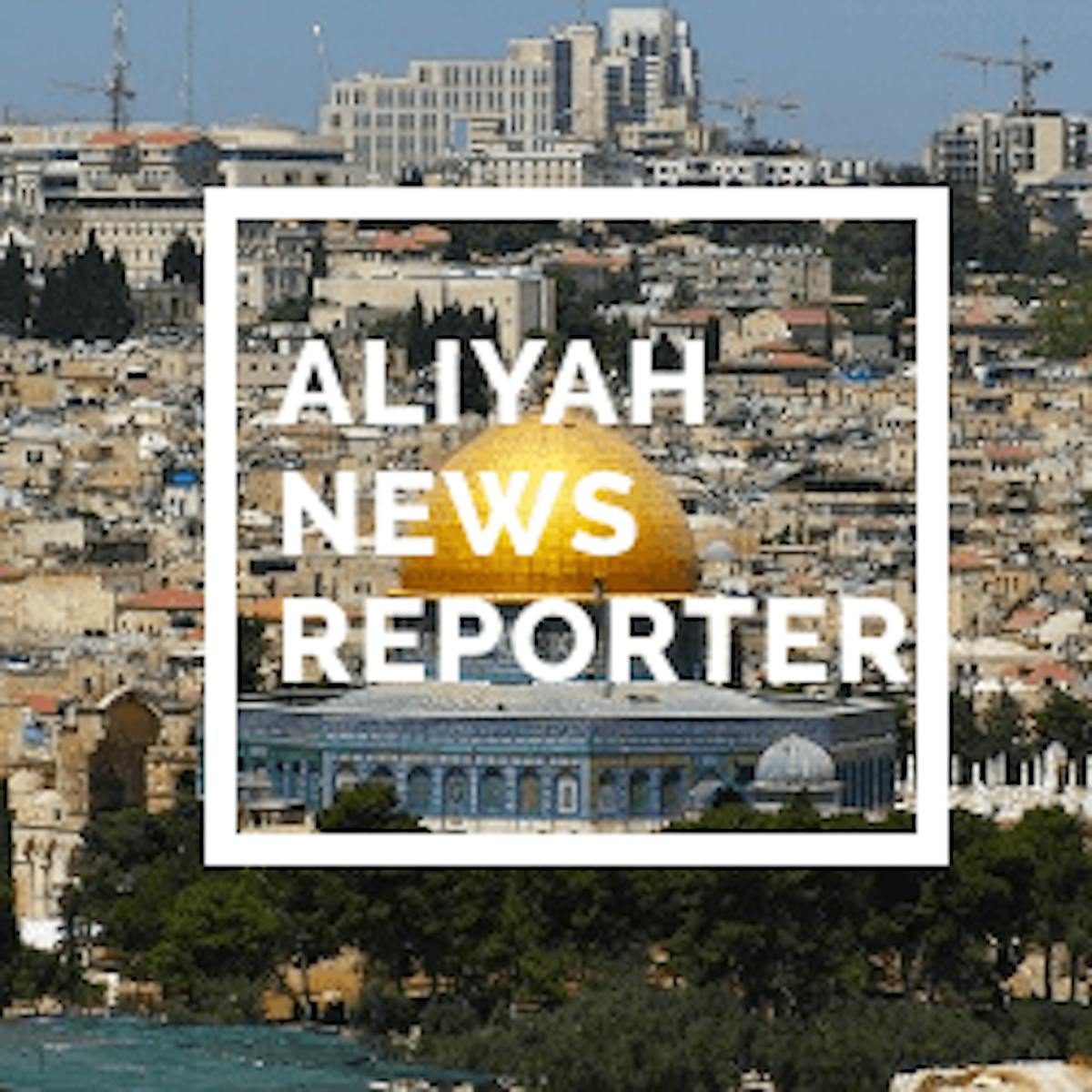 Aliyah News Reporter
Bringing you weekly Aliyah updates from the land.