Global Weekly Aliyah News: October 30, 2020
Oct 30, 2020 • By Aliyah News Reporter
"But, 'As the Lord lives, who brought up the sons of Israel from the land of the north and from all the lands where He had banished them.' For I will restore them to their own land which I gave to their fathers. Behold, I am going to send for many fishermen," declares the Lord, "and they will fish for them; and afterward I will send for many hunters, and they will hunt them from every mountain and every hill and from the clefts of the rocks" Jeremiah 16:15-16
-------------------------
Aliyah News
Israelis marked "Aliyah Day" on Sunday, 25 October with government agencies releasing data showing that despite the nearly complete shutdown of international air travel and the sharp slowdown in the working of many government agencies both in Israel and around the world, the Jewish State has welcomed 15,647 new immigrants so far in 2020.
"Aliyah Week is a great opportunity to salute the new Olim as well as the ones who have already settled, for their tremendous contribution to national, economic and social growth," said Immigration and Absorption Minister Pnina Tamano Shata. "Since the establishment of the state of Israel, more than 3 million olim have made Aliyah, and despite the challenges of the global pandemic, the increase continues…we expect significant waves of Aliyah in the next five years."
------------
Israel's Diplomatic Position Continues to Improve
US President Donald Trump told reporters on Tuesday that several more Arab and Moslem majority countries are prepared to extend diplomatic recognition to Israel following next weeks Presidential election in the US. "We're doing a lot of work right now. I'm involved in all these deals," he said. "We have peace in the Middle East with no money and no blood."
He made the remarks just a few days after Sudan announced normalized relations with Israel on Friday, following similar statements in recent months by the United Arab Emirates and Bahrain. He added that his Administration's approach to the Middle East has been "a much different way than we've been doing for the last 30 years, so we're very excited."
In related news, Israeli Foreign Minister Gabi Ashkenazi was in Athens on Tuesday for high-level talks with Greek Foreign Minister Nikos Dendias and Cyprus Foreign Minister Nikos Christodoulides. Following the meetings, Ashkenazi emerged with an optimistic statement about ever-increasing ties between the three countries in several areas including tourism, economics, trade and defense.
Regional cooperation is "a central strategic component for ensuring peace, stability and economic prosperity," he declared. "I plan to personally act to promote economic cooperation between the countries to connect strategic infrastructure, like the electric grid…and the EastMed initiative."

"The Middle East is undergoing a positive upheaval in recent months," he added, referring to the recent agreements with UAE, Bahrain and Sudan. "After many years of ties that were mostly kept secret from the public, we are witnessing the opening of a window of opportunity for peace between friends, countries and cultures."
US and Israel Sign Updated Cooperation Agreements

US Ambassador to Israel David Friedman and Israeli Prime Minister Benjamin Netanyahu attended a ceremony at Ariel University in Samaria (aka West Bank) on Wednesday in which the two officials signed three agreements on research cooperation which replace older agreements which limited US recognition of Israeli territory to areas inside the pre-1967 cease-fire lines. 
"We are righting an old wrong and strengthening yet again the unbreakable bond between our two countries," Friedman said. 
The amended agreements cover the eligibility of US funding for research projects in areas including science, industrial development and agriculture. For good measure, the two officials also signed a totally new agreement covering increased cooperation in Scientific and Technological research and development.
"Plainly, this geographic restriction within the three agreements was an anachronism," Friedman said. "It had no place within our evolving region – a region which under the Trump Administration is continuously advancing the cause of peace in a new and exciting ways." He also said the new agreements would compliment the Abraham Accords, which he said "place great value on academic, cultural, commercial and diplomatic engagement as the best path to peace, whether between Israel and its neighboring states, or between Israel and the Palestinians."
Increasing Anxiety  Among American Jews Ahead of Elections

Jews in America have expressed growing fears about the political, cultural and economic direction of the country as well as growing interest in emigrating. "It's a time of great anxiety in America generally, and it's not restricted to Jews. There is a real concern that America is declining. The coronavirus has only heightened it," the Jerusalem Post quoted Jonathan Sarna, a historian of American Jewry at Brandeis University, as saying during an interview on the topic published this week. "If one understands that the deep fear is that America's best days are behind it, then this anxiety is not only momentary, but especially for Jews – who grew up with stories of the Holocaust – the question is: Maybe we should be looking around."
"A surprising number of Jews, if they're honest, have had a conversation that would have been unthinkable for them 10 years ago: What if we have to leave the country?" Sarna said. "What's the Plan B?"
Analysis-What Does All This Mean?
A clear-eyed look at the future for Jewish communities in the US and many other Western countries leaves one with an undeniable sense that things are already much more difficult than they were for Jewish people just a few years ago and the there is a very high probability that this trend is going to continue and things are going to get much worse. Comparisons to Germany in the 1930s abound, and although some of those comparisons are overwrought and alarmist, there is an undeniable trend of anti-Semitic attitudes becoming more widely acceptable in many places as well as a rise in the numbers of overtly anti-Semitic violence.
Although Israel is currently suffering a tremendous amount of societal stress related to the COVID-19 pandemic and the resulting economic disruption, the future of the Jewish State looks good.
The longstanding wall of hostility from the Arab and Moslem world is beginning to crumble. In the case of the UAE and Bahrain, the recent normalization agreements lay the foundations for what could be an enormous economic boom in Israel in the not-so-distant future. At the same time, the agreement with Sudan means a reduction in the security threat to Israel as well as opening up other avenues for economic and strategic cooperation with many other countries in sub-Saharan Africa and beyond.
The parallel development of America's softening stance on Israel's presence in Judea and Samaria (aka West Bank) also opens up new opportunities in many areas.
Therefore, it can be seen that even as the factors which "push" Jewish people to consider leaving America and many other Western countries continue to intensify, there is a parallel phenomenon of increasingly intense "pull" factors drawing them to their ancestral homeland.
For both these "push" and "pull" factors, the number of Jewish people around the world who are interested in making Aliyah (immigrating to Israel) continues to rise. As soon as the COVID-19 restrictions on air travel are lifted, there will be a very large number of these people arriving in Israel in a very short period of time, and the capacity of the Jewish State to house, train, and otherwise assist these new immigrants will come under enormous pressure.
The Aliyah Return Center was founded to assist the government of Israel, the Jewish Agency and the Ministry of Immigration and Absorption in this enormous and prophetic task. The needs are immense, the workers are few and the time to prepare is short. In order to take our work to this new level, we need your help.
We have already refurbished several buildings on our Galilee campus for the purpose of housing these new immigrants, assisting them to learn Hebrew and otherwise prepare for their new life in Israel, but there is much more we'd like to do. Every donation to the Aliyah Return Center is used to expand and improve our capacity to house and assist new immigrants. Please pray for us and consider partnering with us today.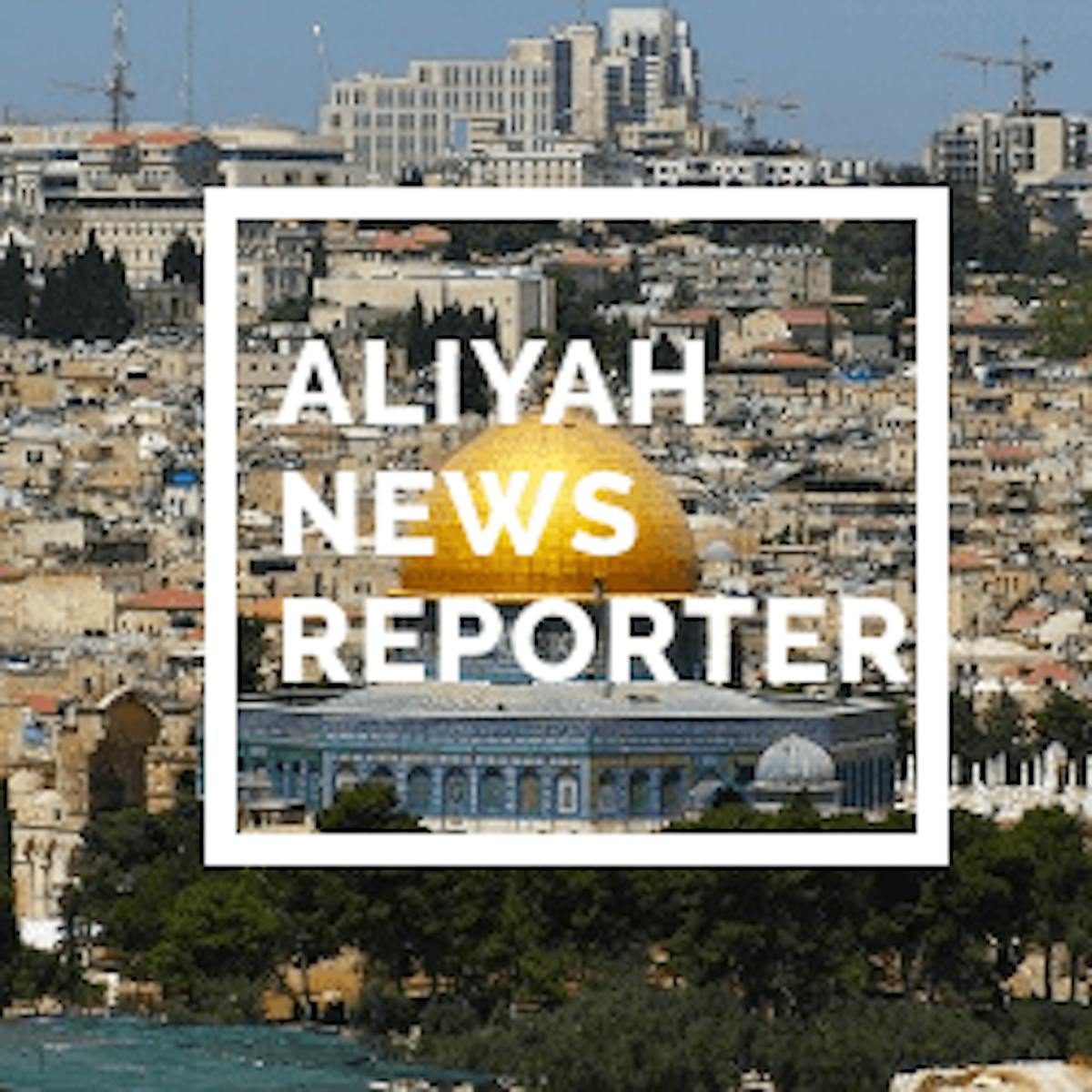 Aliyah News Reporter
Bringing you weekly Aliyah updates from the land.