Global Weekly Aliyah News: November 06, 2020
Nov 06, 2020 • By Aliyah News Reporter
They will walk after the Lord, He will roar like a lion; Indeed He will roar, and His sons will come trembling from the west. They will come trembling like birds from Egypt, and like doves from the land of Assyria; and I will settle them in their houses, declares the Lord" Hosea 11:10-11
-----------------
Israeli Education Ministry Celebrates "Aliyah Week"
Israel's Education Ministry announced on Sunday that it would be celebrating "Aliyah Week" this week, including events meant to welcome the 42,458 students currently enrolled in Israeli school for their first year of studies after immigrating to the Jewish State with their families.
"The power of Israel and strength of its society are very much based on our being a country that has always absorbed immigration," said Education Minister Yoav Gallant. "The fact that almost every citizen of Israel is the descendant of an immigrant or an immigrant himself creates the varied nature of Israeli society – a unique mosaic of immigrants from all over the world." He added that Aliyah Week will be used to express "support and admiration for the new immigrant students that we are blessed to have."
In related news, the Knesset Immigration, Absorption and Diaspora Committee was expected to issue a recommendation to the Interior Ministry this week including a change in policy which would make it easier for immediate family members of Israeli citizens to enter the country despite the continued restrictions on travel due to the COVID-19 pandemic.
----------------
Anti-Semitic Attacks have European Jews on Edge

The shooting attack near a Vienna synagogue Monday evening which left 3 people dead and 15 wounded has once again raised tensions among Europe's beleaguered Jewish communities. Chief Rabbi of Vienna Rabbi Jaron Engelmayer told journalists that he strongly condemned the attack but cautioned that it is not yet known if it specifically targeted the Jewish community in the city, although Austrian Interior Minister Karl Nehamme declared that the attacker was "an Islamist terrorist" and the Islamic State group claimed responsibility for it.
The attack in Vienna came just days after a string of violent incidents in France involving Islamist terrorists who, in two cases, beheaded their victims, while other victims were killed by other means.
"It is important to know what is being preached in mosques and other places of worship over here, by whom they are financed, what foreign influences are promoting such terrible deeds and how social media serves as a vehicle for this," said President of the Conference of European Rabbis Rabbi Pinchas Goldschmidt, speaking about the recent attacks.
The recent violence in European cities also comes amidst deep concern by Jewish communities in the US over the possibility of violence related to Tuesday's national elections. Leaders and security experts in several US cities have warned of a spike in the level of danger to Jewish communities from both Far-Left and Far-Right groups which hold to various bizarre conspiracy theories which place the blame for a vast range of grievances on Jewish people and suggested that violence against them is justified.

"Economic and social stresses resultant from COVID-19 have been exacerbated by an intense political environment, which certain elements are openly using to suggest that violence is appropriate, [and] have created a time and place which puts us in an entirely unique situation as a country and a community," said Michael Masters, national director and CEO of Secure Community Network (SCN), a nationwide security organization for Jewish communities.
"There isn't a general fear of violence being directed at Jewish institutions, but we have seen that when there are political protests, some extreme groups could take advantage and target Jewish institutions," added Eric Fingerhut, president and CEO of the Jewish Federations of North America.
Partnership Between India and Israel Grows Stronger
Israel and India continue to draw closer in many areas, with Israeli ambassador to India Ron Malka presiding this week over a ceremony to lay the foundation stone for the new Indo-Israeli Centre of Excellence for Vegetables Protected Cultivation in the outskirts of Guwahati. The facility is meant to further boost India's efforts to empower local farmers by educating them on the techniques and technology that Israeli farmers have developed for agricultural production in arid climates such as exist in the region surrounding Guwahati. Malka praised the Centre as an example of India's eagerness to learn from Israel and Israel's eagerness to share its hard-won knowledge and experience with its friends, adding that industrial cooperation was also planned to increase in the near future.
Malawi to Open Embassy in Jerusalem
Eisenhower Mkaka, Foreign Minister of the sub-Saharan African state of Malawi, announced on Tuesday during an official visit to Israel that his government plans to open an embassy in Jerusalem in the near future. He also thanked his Israeli hosts for the many projects it has supported which "will contribute towards the country's food security strategy and accelerated and sustained socioeconomic development of the people of Malawi."
"Jerusalem, the eternal capital of the State of Israel, will be a bridge of peace for the whole world, and I call on more countries to follow in Malawi's path and move their embassies to Jerusalem, the capital of Israel," declared Israeli Foreign Minister Gabi Ashkenazi.
-------------
Analysis-What Does All This Mean?
It is difficult to miss the handwriting on the wall formed by the increasingly dangerous environment Jews in the US and Europe are living in. The threats to their physical security continue to mount, and these threats appear to be coming from all over the political/ideological spectrum. The USA, which Jews have long called the "Golden Medina" is beginning to be more and more inhospitable, while European countries are simply crumbling under the weight of massive economic distress brought on by the COVID-19 pandemic, demographic decline, cultural decay and political chaos.
Israel, on the other hand, is continuing to weather the COVID-19 storm relatively well, while countries such as India and Malawi continue to believe that Israel is a good bet, expanding and upgrading their ties to the Jewish State in a vote of confidence in its future.
The "push" factors of increasing political/social instability in wealthy Western countries which is directly impacting on the physical security of Jewish communities are happening alongside the increase in "pull" factors of Israel becoming stronger and a more viable home for Jewish people in many ways. This is yet another reason why inquires by Jewish people about Aliyah (immigration to Israel) are increasing all over the world.
The Aliyah Return Center was founded to assist the Israeli government and the Jewish Agency in processing these large numbers of Jewish immigrants who will soon be landing in Israel. Our campus in the Galilee is designed to house new immigrants, assist them in learning Hebrew, training for new jobs and otherwise taking their first steps into their new life in the Holy Land.
Please partner with us as we take on this holy and prophetic task.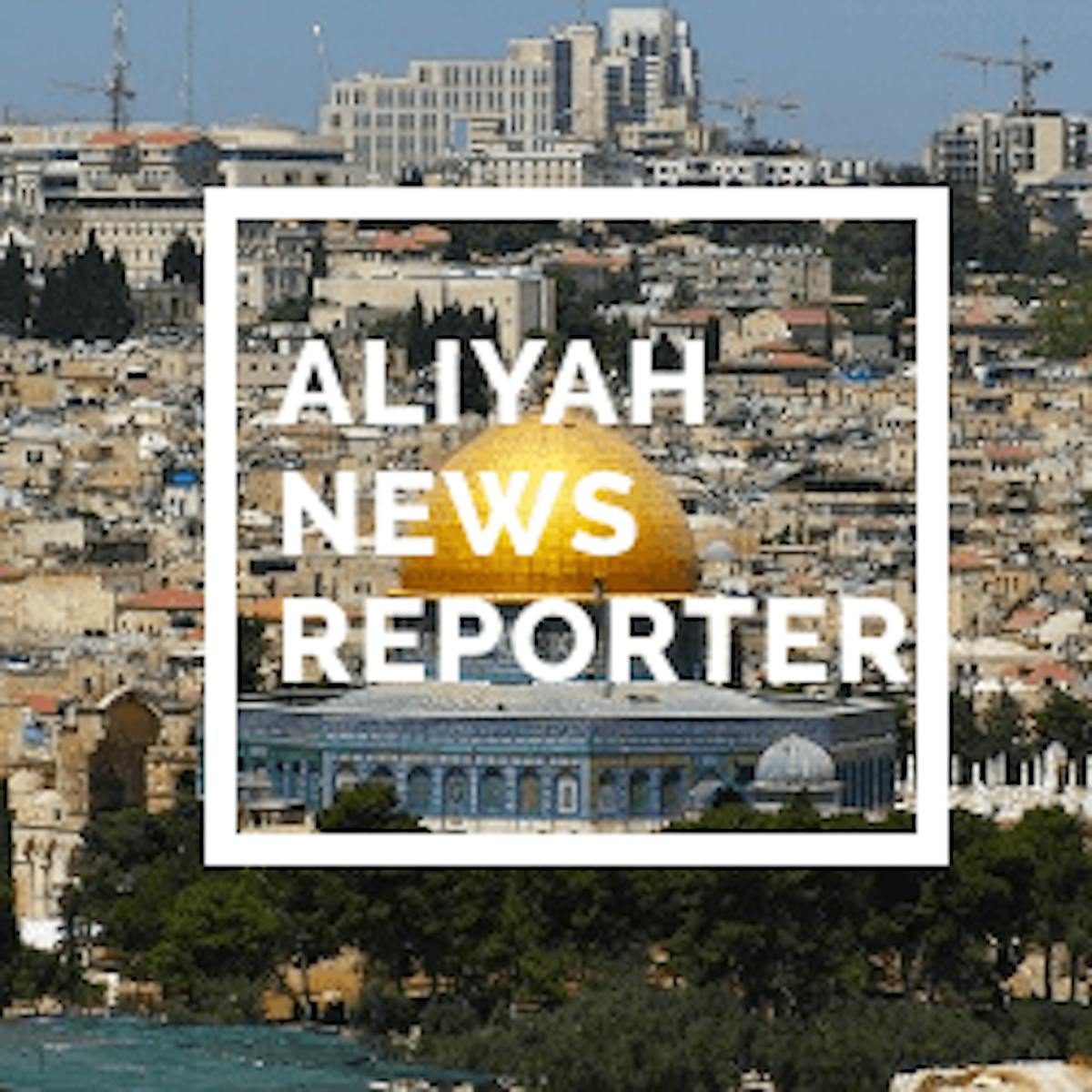 Aliyah News Reporter
Bringing you weekly Aliyah updates from the land.