Global Weekly Aliyah News: November 13, 2020
Nov 13, 2020 • By Aliyah News Reporter
Those from among you will rebuild the ancient ruins; You will raise up the age-old foundations; And you will be called the repairer of the breach, The restorer of the streets in which to dwell. Isaiah 58:12
Large Group of French Immigrants Settle Together in Nahariya
Amidst a fresh wave of Islamist terrorism in France, an increasing number of Jewish citizens of that country are looking to make Aliyah (emigrate) to Israel. The Jerusalem Post newspaper recently ran a feature piece about one group of 13 families from France who came and settled together as a group in the coastal city of Nahariya. The families came as part of a coordinated plan that would allow them to make use of their professional training in the fields of health and medicine, as Nahariya has long been faced with a shortage of such professionals. Amidst a global pandemic and a large cohort of Israel's existing community of medical professionals approaching retirement age, the doctors, nurses, pharmacists and dentists who make up this group of new arrivals from France is especially welcome.

Regional Developments Offer Hope for Economic Rebound
The "Abraham Accords" which brought a normalization agreement between Israel and the United Arab Emirates as well as Bahrain have already begun to bring economic windfalls to both countries, as the first official delegation of Israeli business leaders landed in the UAE this week as guests of the president and chairman of the UAE Chamber of Commerce and Industry. The newly established ties between Israel and its Gulf Arab partners "will foster an extensive export and import system, undoubtedly bringing Israel and the UAE closer commercially, economically, socially and diplomatically," said Dr. Ron Tomer, president of the Manufacturers Association of Israel and chairman of the Directorate of Employers and Businesses.
"Israel's wide-ranging industries are characterized by advanced and innovative technologies, which can assist the UAE and lead them into a new technological age. This is even more relevant during the current global pandemic, as Israeli industries seek out new markets to compensate for losses caused by the adverse effects of COVID-19. At the Manufacturers Association of Israel, we are doing our best to help and move things forward."
In related news, Lebanese businessman and billionaire Bahaa Hariri, the brother of prime minister-designate Saad Hariri, gave an interview with Israeli journalist Barak Ravid published on American news outlet Axios on Tuesday. During the interview, Hariri told Ravid that "We have issues between us and the Israelis and we will resolve them, but at the end of the day we need to have peace. I want my children to live in peace, I don't want my children to live in war…I think everybody at a certain point will move forward to have peace. We are tired."
Israeli Markets React Favourably to News of COVID-19 Vaccine
Markets in Israel and around the world reacted positively to his week's announcement that Pfizer and German biotech firm BioNTech had developed a viable vaccine for the COVID-19 coronavirus. Israeli stocks rallied on the news early Tuesday, led by national air carrier El Al and hospitality giant Isrotel, both of which have seen their revenues almost disappear amidst a global pause in leisure travel and tourism. Stocks for businesses in many other industries were also in positive territory.
Israeli companies have also made outsized contributions to the global search for solutions to the many challenges COVID-19 has presented.
"Eighty Israeli companies have been launched in 2020 alone to work on solutions to COVID-19-related issues", said Investination's CEO Oded Eliashiv. "That's the largest cluster of COVID-19-relevant companies from any one country in the world. It is the agility and ability of the tech entrepreneurs in Israel to pivot, to adjust and to be able to address a problem such as the pandemic in zero time, swiftly capitalizing on the opportunities in hand. It is Israeli tech companies' unique ability to adapt to any situation in record time that has earned the world's focus during this challenging time."
Anti-Semitism Casts a Dark Shadow on Europe
The Jewish cemetery in the Ukrainian city of Malyn was vandalized this week, with several headstones smashed. The vandalism follows similar incidents at Jewish cemeteries in neighboring Moldova and Hungary in recent weeks. This escalating trend of attacks on Jewish cemeteries and other communal institutions comes amidst a large number of deaths of prominent rabbis. Lord Jonathan Sacks, former chief rabbi of the UK, joined this grim tally this week as he succumbed to cancer at the age of 72, just weeks after publicly announcing that he was sick.
The world outside Israel is becoming increasingly uncomfortable for Jewish people even as the Jewish State is becoming more attractive for a wide variety of economic, cultural and sociological reasons. 
Physical violence against Jewish graveyards in Eastern Europe is mirrored by the rhetorical violence against Jews by small but growing numbers of people on the fringes of both the political Right and Left in the US and many other Western countries. Add to that the spectar of Islamist violence which has once again come to prominence in France and other European countries and you have a very strong "push" factor compelling Jewish people in Western countries to consider the option of Aliyah.
Meanwhile, Israel's new normalization agreements with the UAE, Bahrain and Sudan, with more such agreements in the offing, holds the potential for an economic boom in the Jewish State, which would be just what is needed in the aftermath of the COVID-19 pandemic and its harsh effects on virtually every area of life. These opportunities, as well as niche areas such as Nahariya where new immigrants can seek work in their specific field provide a powerful "pull" factor bringing Jewish people back to their ancestral homeland.
As encouraging as it is to see so many Jewish people seeking to make Aliyah, it is sobering to remember that the Jewish State has not had a large number of new immigrants arrive on her shores in a very long time, and the capacity of Israel to absorb such large numbers as are estimated to be on their way is limited.
The Aliyah Return Centre was founded as a private initiative to assist the government and the Jewish Agency in this historic and prophetic task. We have refurbished and repurposed several buildings on our Galilee campus to provide housing, Hebrew language classes and job training to new immigrants. Along with our partners in the Jewish Agency and the Ministry of Immigrant Absorption, we have already given hundreds of new immigrants a soft landing in the new/old home, and we are eager to continue and expand in this endeavour.
But we need your help!
Every apartment we refurbish, every classroom we prepare for new Hebrew language courses or job re-training and everything else we build is funded by the generous donations of people like you. If you have been blessed by the Aliyah Return Center and Aliyah News, please consider sending a donation so we can continue to provide Aliyah News to you and to build out our Galilee campus.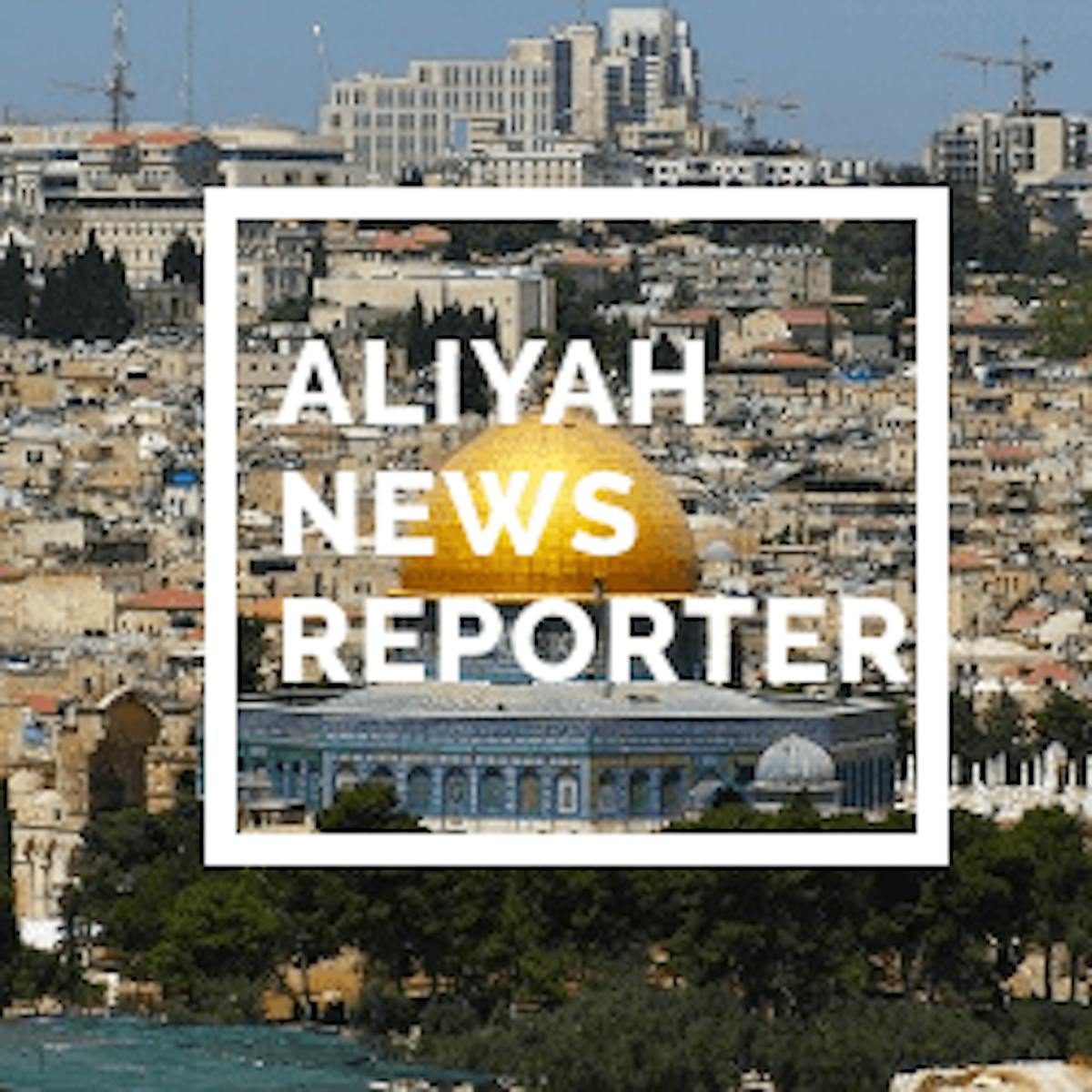 Aliyah News Reporter
Bringing you weekly Aliyah updates from the land.