Global Weekly Aliyah News: November 20, 2020
Nov 20, 2020 • By Aliyah News Reporter
"I will certainly assemble all of you, Jacob, I will certainly gather the remnant of Israel. I will put them together like sheep in the fold; Like a flock in the midst of its pasture they will be noisy with people"  Micah 2:12
--------------------
Aliyah News
Israeli President Reuven Rivlin hosted an online event Tuesday to celebrate Aliyah (immigration to Israel). The event, which would usually be a large gathering of supporters, new immigrants and others at the reception hall in the President's official residence in Jerusalem, was instead held virtually with Rivlin giving a keynote address in which he lamented that fear, rather than idealism, was driving most of the immigration to Israel in recent months and years.
"Aliyah should not be based on distress or despair, the threat of antisemitism or the fear of terror, but should rather be a decision made because the person chooses to live in Israel – and it's Israel's responsibility to understand that immigrants come out of choice and love," he said.
Aliyah and Integration Minister Pnina Tamano-Shata also spoke at the event, praising the five veteran immigrants who attended the event and received special recognition for their contributions to Israeli society. "They are models worth emulating, both for children and adults alike," she said. "They are an example of daring to dream, reaching far and attaining the goal."
-------------------
Delegation from Bahrain Arrives in Israel for Official Visit
Wednesday saw history being made at Ben Gurion airport as an official delegation from the Persian Gulf kingdom of Bahrain landed for the first day of a state visit, arriving on a jet belonging to Gulf Air, the official commercial air carrier of Bahrain, making it the first such aircraft from that company to land in Israel. Bahrain's Foreign Minister, Abdullatif Al-Zayani, led the delegation which also included government officials and business leaders.
During the visit, Al-Zayani is scheduled to hold meetings with several Israeli officials and hold a tri-lateral meeting with Prime Minister Benjamin Netanyahu and US Secretary of State Mike Pompeo, who is currently on a tour of US allies in the Middle East.
In related news, Moslem pilgrims from the United Arab Emirates, which signed a normalization agreement with Israel earlier this year, have expressed interest in visiting the al-Aqsa Mosque and other Moslem sites in Israel, despite fierce denunciations of the idea by Palestinian leaders, including the Grand Mufti of Jerusalem, who issued a "fatwa" (Moslem religious ruling) forbidding such visits when the agreements between Israel and the UAE were first announced in August.
The Grand Mufti's fatwa was rejected and harshly criticized by many other Moslem religious leaders in the region, and in any case does not appear to have deterred citizens of the Emirates, Bahrain, and a small but growing number from Egypt and Jordan, from making plans to visit Israel when the COVID-19 restrictions are lifted.
-------------------
IDF Hits Iranian Terror Infrastructure in Syria
The Israeli military issued a statement on Wednesday morning announcing that "IDF warplanes attacked military targets belonging to the Iranian Quds Force and the Syrian army tonight in Syria. The attack damaged warehouses, command posts and military complexes, and batteries of surface-to-air missiles…the attack was carried out in response to the placement of explosive charges next to the border fence between Syrian and Israeli territory by a Syrian squad acting under Iranian instruction."
"We have long been prepared for the possibility of terror attacks in the northern sector," said Defense Minister Benny Gantz on Tuesday. "The IDF has the capabilities and the determination to respond severely to any incident both on the Lebanese and Syrian fronts... I say clearly: Syria is responsible for what occurs on its territory."
Israel Blesses the World
Survivors of the massive Hurricane Eta, which recently struck several countries in central America, expressed gratitude this week following the arrival of aid and support from Israel. According to officials in Guatemala, Honduras and Panama, Eta was the most destructive storm to hit the region since Hurricane Mitch in 1998.
"Israel does not forget its allies and certainly not in times of crisis," said Matanya Cohen, Israel's Ambassador to Guatemala and Honduras.
Back in Israel, Dr. Albert Grinshpun of Hadassah University Hospital in Jerusalem told the Jerusalem Post newspaper this week that he and his team have made encouraging progress in their effort to create tests for breast cancer that would be more accurate, easier, less painful and much cheaper than current methods of testing for the disease, which affects millions of women around the world annually. Dr. Grinshpun recently received a $200,000 grant to continue his work from the Israel Cancer Research Fund, or ICRF, and Conquer Cancer, an effort of the American Society of Clinical Oncology.
Tourism Hubs Open Under "Green Island" Program
Eilat and special resort zones in the Dead Sea region were opened for domestic tourism on Tuesday under the so-called "green islands" program which designates areas which are relatively safe from the danger of COVID-19 infections. "Today is a holiday, and not just for Eilat," Health Minister Yuli Edelstein said Tuesday as visited Eilat. "It is a holiday for each person in Israel. In the past few months, we, as the Health Ministry, were sadly forced to say what cannot happen. As this day proves, when we have an opportunity to say yes to something, we seize the opportunity."
"I ask the public not to come here without a negative coronavirus test," he added. "Not only those traveling to a hotel, but anyone who wants to enter the city and has no exemption should come with a valid coronavirus check."
---------------------
Analysis – What Does All This Mean?
Israeli President Reuven Rivlin's expression of regret that fear is a major motivating factor behind the desire by many Jews around the world to make Aliyah to Israel is understandable. But at the same time, there' s no denying that with political and economic instability, coupled with the ongoing COVID-19 crisis and the rise of anti-Semitism in so many countries around the world, including many democracies, Jewish people in the nations have many things to fear. These legitimate fears are a factor in the calculations of a large and growing cohort of Jews looking to make the move to Israel, where they see a chance for a better future for themselves and their children.
This idea that Israel has a bright future, despite present difficulties, is shared by many others including the leadership of Bahrain, the United Arab Emirates, Sudan and many other Arab and Moslem-majority countries who are seeking better relations with the Jewish State. It's also shared by the American Society of Clinical Oncology and a host of similar medical and scientific organizations from dozens of countries around the world which regularly give grants to Israeli research institutions because they know that these institutions are busy working on solutions for problems and diseases that the whole world is facing.
For that matter, the world's universities, corporations and NGOs are all making bets on Israel's future, despite the much-bemoaned campaign to Boycott, Divest and Sanction (BDS) the Jewish State. At the same time, Israel continues to need to defend its borders with one hand, even as it uses the other hand to send aid delegations to disaster-stricken countries thousands of miles away.
All of this is combining to drive more and more Jewish people all over the world to think that Israel is where they need and want to be. Israel's present is difficult but also exhilarating, while her future looks like it could be better than what many Jewish people have to look forward to in the countries where they currently live. This is why the Jewish Agency is expecting over 250,000 new immigrants in the next five years, and its why we are asking you to come alongside of the Aliyah Return Center today in order to help us with this historic and prophetic task of assisting these new immigrants in their first days in their new/old country.
The Aliyah Return Center's purpose is to assist the Israeli government and the Jewish Agency to house, care for and equip new immigrants as they take their first steps in Israel. The Galilee campus includes several buildings that have been renovated and re-purposed to fit these needs, but there are several more which still need a great deal of work before they will be ready for use. Time is short, and there is much work to be done. Please help us as we race against the clock to have these facilities ready in time for the large numbers of new immigrants who will soon be needing them.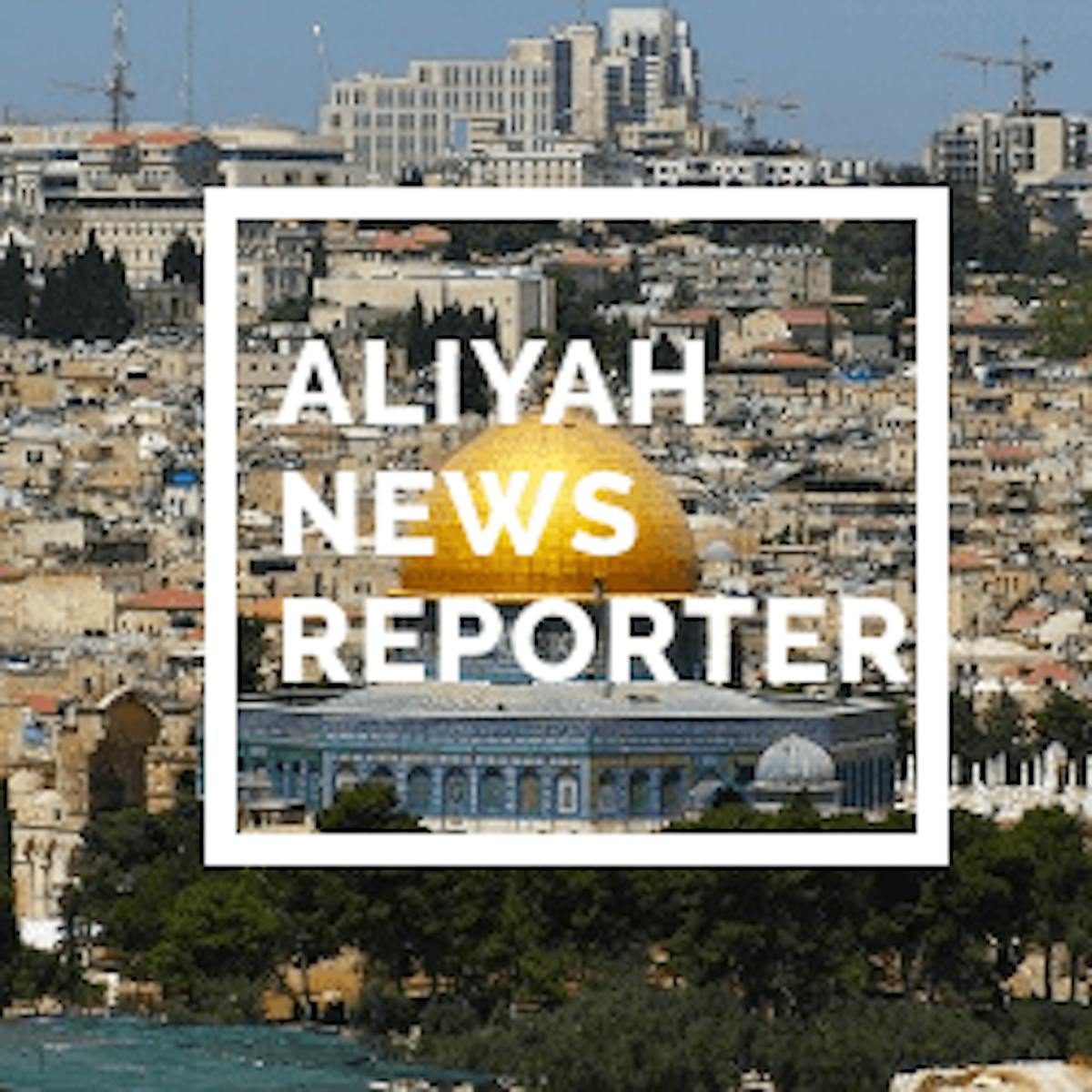 Aliyah News Reporter
Bringing you weekly Aliyah updates from the land.