Global Weekly Aliyah News: December 4, 2020
Dec 04, 2020 • By Aliyah News Reporter
"I will open rivers on the bare heights and springs in the midst of the valleys; I will make the wilderness a pool of water and the dry land fountains of water. I will put the cedar in the wilderness,
The acacia and the myrtle and the olive tree; I will place the juniper in the desert together with the box tree and the cypress, that they may see and recognize, and consider and gain insight as well, that the hand of the Lord has done this, and the Holy One of Israel has created it." Isaiah 41: 18-20
Large Cohort of Ethiopian Jews Headed to Israel
Officials with the Jewish Agency and Israel's Interior Ministry were in Ethiopia this week on a trip to survey the eligibility of hundreds of members of the Falash Mura community to make Aliyah (immigrate) to Israel. The first 500 of a planned 2,000 member cohort which is planned to be brought to Israel by the end of January are expected to land at Ben Gurion airport on Thursday.
Social and economic fallout from the ongoing COVID-19 pandemic, along with a growing civil war between Ethiopia's government and armed militias in the Tigray region, have added urgency to the longstanding requests of the Falash Mura community to come to Israel.
--------------
Jewish Agency Plays Role in Growing Ties Between Israel and the Gulf
The Knesset Aliyah, Absorption and Diaspora Committee held a video conference on Monday with members of the Jewish community in the United Arab Emirates. "We are proudly and humbly working to have a role and shape the Jewish presence in the Gulf and its relationship with Israel," Jewish Agency director Amira Aharonovitz said. "We will work to prioritize the needs of the Jewish community and provide it with programming and assistance."
The growing ties between Israel and Gulf countries following the historic Abraham Accords earlier this year were on full display this week as a delegation of business and political leaders from Bahrain toured Israel on a mission of goodwill which also produced several agreements to advance cooperation in a variety of areas, especially tourism and economics.
Israeli Foreign Minister Gabi Ashkenazi and Bahraini Industry, Commerce and Tourism Minister Zayed bin Rashid Al Zayani held a joint press conference following their meetings Wednesday morning, during which Al Zayani declared that "the whole world is watching, and we are determined to make this a success story and a case study for others. I believe strongly that the continuity and prosperity of this peace should be filtering down to common citizens of Bahrain and Israel. The next step would be to facilitate that [peace] and build upon it."
"I am happy and proud and privileged that during the time I am serving as foreign minister of Israel we are seeing the beginning of change in the region and bringing peace," said Ashkenazi. "We have a desire to promote change in the Middle East, change that brings with it peace, stability, security and economic prosperity. There are many, many more collaborations to come."
-----------
Israel Blesses the World
Palace of Zarzuela in Madrid, which is used by Spain's King Felipe VI for events in which they welcome foreign dignitaries, hold government meetings and special events, recently installed Israeli-produced technology which will clean the air, keeping occupants safe from COVID-19 and other infectious diseases, as well as ordinary air pollution. The technology behind the new air filtration system at the Palace was produced by Israeli brothers Aviad and Elder Schneiderman through their start up company, Aura Air. There is hope among employees and investors of this company that the high-profile of Spain's royal family buying their equipment will lead to its widespread adoption around the world by hospitals and other public facilities.
Israelis Shine in International Competitions
Recent weeks have seen a large number of Israeli athletes winning medals and glory at international sporting competitions.
Israeli Judoka Peter Paltchik won the gold medal at the European Judo Championships on Nov. 21 in Prague, while his teammate Tal Flicker won the silver medal. A few days later, Israeli windsurfer Yoav Cohen, won the 2020 European Windsurfing Championship for his division, held in Portugal on Nov. 24. At that same competition, Shahar Zubari won silver, while Israeli Katy Spychakov won silver in the women's category.
The next day, on November 25th, Taekwondo athlete Avishag Samberg, won a gold medal in the European Clubs Championship in Croatia on Nov. 25, while teammate Nimrod Krivishkiy won a silver medal and Ori Patishi and Alon Katz won bronzes.
Rounding out the athletic championships for Israel was the national Artistic Gymnastics team, which won the all-around Gold Medal at the European Championships in Kiev, Ukraine, on November 29th.
Also during the competition in Kiev, Linoy Ashram, 21 won the individual all-around title, while team members won other medals in individual events.
Elsewhere, Israeli chess grandmaster Evgeny Postny defeated a field of 89 opponents from 20 countries to win an international chess championship held online over the last few weeks while a team of computer programmers from Tel Aviv University won the gold medal in the "Best Software Tool" category at the International Genetically Engineered Machine Competition virtual world championship in synthetic biology, held online in the month of November.
------------------
Analysis – What Does All This Mean?
In a world rocked by an ongoing (and even intensifying) pandemic, economic distress, political and cultural upheaval and a seemingly endless series of worsening crises, Israel continues to attract Jewish people who are looking for refuge in the storm. At the same time, the governments in the region who realize that the great powers of the West are losing interest in them due to changing dynamics in the global economy and energy landscape are looking to fortify their relations with Israel due to its strategic depth, economic strength, technologically advanced infrastructure and dynamic financial ecosystem. Even governments in Europe, which have long been cool and reluctant allies of the Jewish State, know where to come to when they need help with thorny problems they've been unable to solve on their own.
The growing diplomatic strength Israel continues to build on is mirrored in its growing competitiveness in the international athletic scene, which also adds to the attractiveness of Israel's "brand" in a variety of areas.
In other words, even amidst Israel's difficult present circumstances, the future of the Jewish State looks bright, leading governments to make alliances with it and individuals who can to want to live here. 
The Aliyah Return Center was founded to assist the Jewish Agency and the Israeli government with the awesome and prophetic task of greeting, caring for and absorbing new immigrants as they arrive in their ancestral homeland and take their first steps here. Our capacity to do this is presently quite modest, and we are constantly looking for ways to expand and improve our facilities as well as training and equipping our staff.
Please join us as we strive to meet the challenge of our day and build up the Land and People of Israel.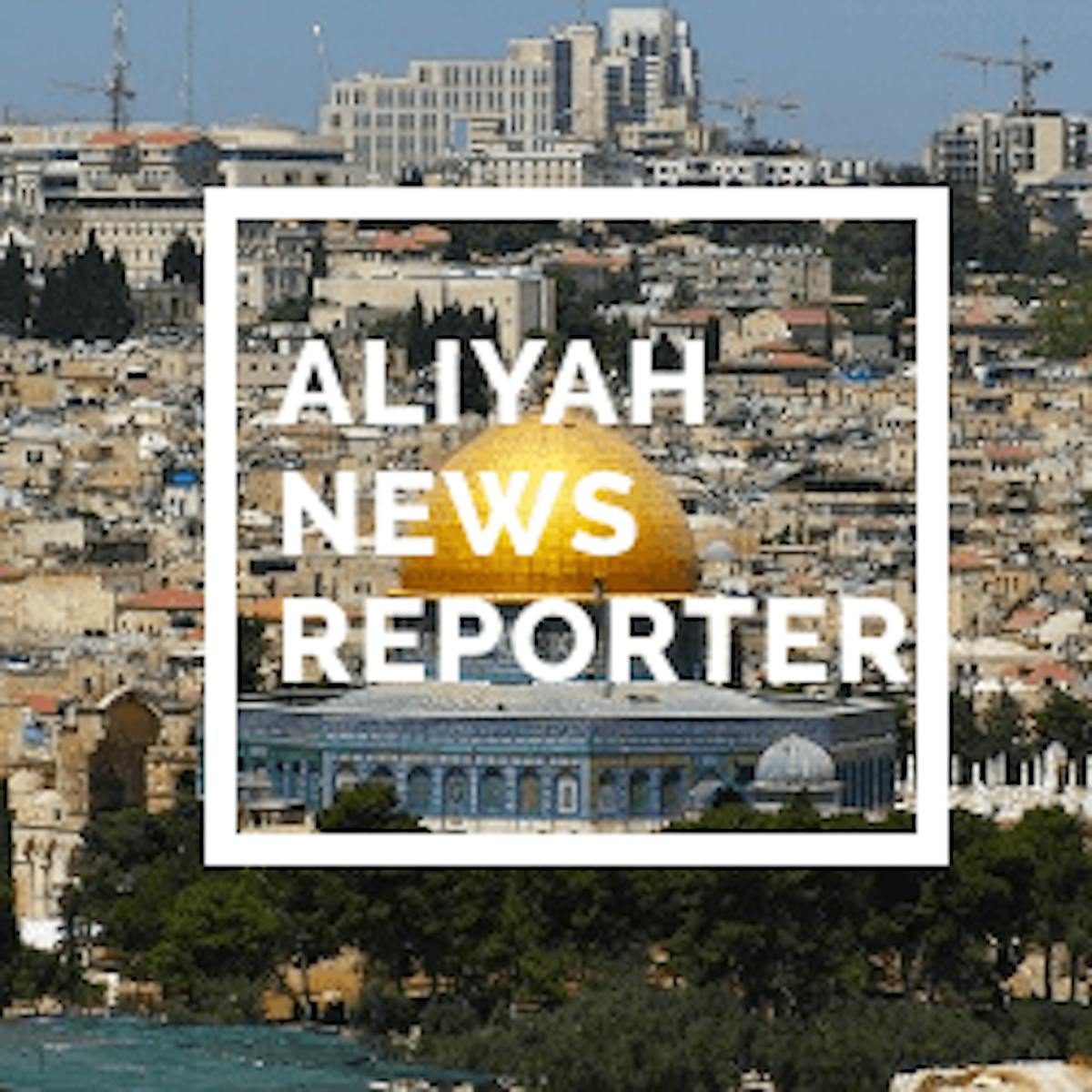 Aliyah News Reporter
Bringing you weekly Aliyah updates from the land.