Global Weekly Aliyah News: December 11, 2020
Dec 11, 2020 • By Aliyah News Reporter
-------------------
Aliyah news
In light of the ongoing public health crisis surrounding the COVID-19 pandemic, Israel's Ministry of Immigrant Absorption the Absorption of Communities of Israel (Amutat Kehilot Yisrael), Keren Kayemeth LeIsrael-Jewish National Fund (KKL-JNF) and the Nahariyah Municipality are working together to help bring Jewish medical practitioners from France to Israel and smooth their transition into Israeli society. A pilot program which brought 14 families from France to the Galilee region and helped them get their licenses to practice medicine in the Jewish State, along with other related paperwork issues, was highly successful, leading to plans to greatly expand the project.
"Years ago, my husband wanted to immigrate to Israel," said Dr. Chava Tamim, originally from France, who made Aliyah along with her husband and their five children in August. "But it wasn't easy leaving our jobs, our family, the house, and cutting the kids off from the life they had there. We feared the bureaucracy and decided to postpone the decision." When they learned about the emerging pilot project, they didn't think twice. We knew it would be easier to make aliyah as a group. We went through all the arrangements together in Paris, including translating diplomas and certificates, contacting a lawyer and notary, and medical committees. Working together gave us the strength to start the process…If we didn't have faith, we wouldn't be immigrating to Israel."
"Despite the difficulties, we are very happy," she continued. "There are many reasons to feel happy that we are here in Israel. There are kind people here who welcomed us warmly and beautifully and help us with everything we need. The children are delighted to go to the beach, which is 10 minutes from home, and buy groceries on their own at the supermarket. In France, I was afraid to send them unsupervised, and when I got here, I saw that everyone was doing it. There's a sense of security that I was not aware of. I hope that our beginnings will cause more people to immigrate to Israel."
"I could have earned a lot of money in my job as an anesthesiologist," agreed Dr. Dr. Dan Tayeb, who made Aliyah with the group along with his wife and their two children. "But it wasn't as important as immigrating to Israel. If there is a price to pay, we'll pay that price. We weren't afraid for a second. The only thing we were concerned about was being successfully settled in the country."
Many more Jewish doctors, nurses, medical technicians, etc. and their families have enrolled in the program and are hoping to make Aliyah to Israel, begin working in their professions and otherwise settle in the Galilee in the coming months.
In related news, Diaspora Affairs Minister Omer Yankelevitch addressed a special hearing of the Knesset Education Committee on Tuesday, warning about a decline in levels of Jewish identity in many Diaspora communities around the world.
"One of our main tasks in the Diaspora Ministry and the government is to guarantee the connection between the next generation and Jewish identity and the State of Israel," said Yankelevitch.
Aliyah and Integration Minister Pnina Tamano-Shata also spoke at the meeting, saying that Israel's "fate is entwined with the fate of the Jewish people around the world," and stressing the need for Israel to help Jewish communities around the world maintain their connection to the Jewish State.
COVID News
A DHL cargo plane landed at Ben Gurion International Airport Wednesdayt morning carrying the first of what is scheduled to be many batches of vaccines developed by pharmaceutical giant Pfizer and designed to combat the COVID-19 coronavirus. Israeli Prime Minister Benjamin Netanyahu was on the tarmac to greet the plane, declaring that he would be the first person to voluntarily take the vaccine in an effort to demonstrate that it was safe to a sceptical Israeli public.
Health Minister Yuli Edelstein also spoke at a brief ceremony to greet the plane and the 100,000 doses of coronavirus vaccines it carried, telling journalists that the medical teams which have battled the disease in Israel were true heroes and that they too would soon be among the first to receive the vaccine so that they would be able to more effectively carry out their duties without fear of contracting the disease which has killed nearly 1.6 million people around the world in the last 13 months, including almost 3,000 people in Israel.
Another 1.5 million doses are scheduled to arrive in Israel by the end of next week and nearly that many more are scheduled to arrive by the end of the calendar year.
Israel Blesses the World
Israel's calling to be a blessing to the nations continues to beckon, even amidst the hardships surrounding the ongoing COVID-19 pandemic. This week saw a stem cell treatment designed to treat multiple sclerosis which was developed by doctors at Hadassah-University Medical Center and pharmaceutical start-up NeuroGenesis complete Phase II clinical trials with very promising results. The results were published in Oxford University's peer-reviewed journal Brain and are currently being studied by physicians around the world.
Poverty in Israel 
The nonprofit Latet organization issued a report this week with some grim statistics regarding poverty in Israel. The report said, among other things, that 268,000 families in Israel have been pushed into a situation of "extreme poverty" amidst the economic fallout from the COVID-19 pandemic. The report also said that in total, nearly 30% of Israeli households live in chronic poverty, with the depressed economic situation caused by the pandemic making an already difficult situation even worse. The report also gave Israel's government poor marks for both preparing Israel for the possibility of a sharp economic downturn and also for the way it's handled the current economic crisis in general.
"The coronavirus pandemic erupted as a health epidemic and has developed into an unprecedented socio-economic epidemic," said Latet's Executive Director Eran Weintrob. "We are in the worst economic crisis in the country's history, which will take Israeli society years to recover from. We have to stop the bleeding as hundreds of thousands of Israelis descend from a temporary crisis due to loss of employment into a life of poverty from which it is difficult to impossible to recover.
-------------------
Analysis – What Does All This Mean?
The COVID-19 crisis has created tremendous hardship in Israel and around the world, but there have also been some silver linings. The bureaucratic barriers which long discouraged many Jewish medical professionals from moving to Israel have been loosened due to the medical emergency, and this will lead to an enhanced quality of life for many people in Israel, particularly those who live in the Galilee and the Negev. The arrival of large numbers of vaccine doses in Israel also holds out the hope that an end to the health crisis is in sight, and the attendant economic crisis might soon be sorted out as well.
Taken together with regional diplomatic developments such as the Abraham Accords which normalized relations between Israel and the United Arab Emirates, as well as Bahrain, while also giving a tailwind to the already existing relations with Egypt and Jordan, Israel stands poised to take advantage of an economic boom which could bring the Jewish State rapidly out of the economic doldrums it has experienced in 2020. 
To this can be added the continued efforts by Israel's medical and hi-tech industries and research institutions to develop solutions for problems that the whole world is suffering from. Before COVID-19, these solutions were being sought by governments and corporations all over the world, leading to massive investments in Israel's economy. This trend is sure to pick up again as the crisis recedes, giving another reason to be bullish about Israel's economic future. 
All of these developments would, if fully realized, be a powerful incentive drawing the already enormous numbers of Jews around the world who are seeking to make Aliyah in the coming years.
The only downside to this otherwise rosy picture is that Israel's capacity to absorb large numbers of new immigrants is uncertain.
The Aliyah Return Center was founded as part of an effort to assist the government of Israel and the Jewish Agency in this massive and prophetic undertaking of welcoming and assisting new immigrants to Israel. The ARC has already assisted hundreds of such new immigrants since opening over a decade ago, but we need your help to continue this work.
Please give generously to the work of the Aliyah Return Center.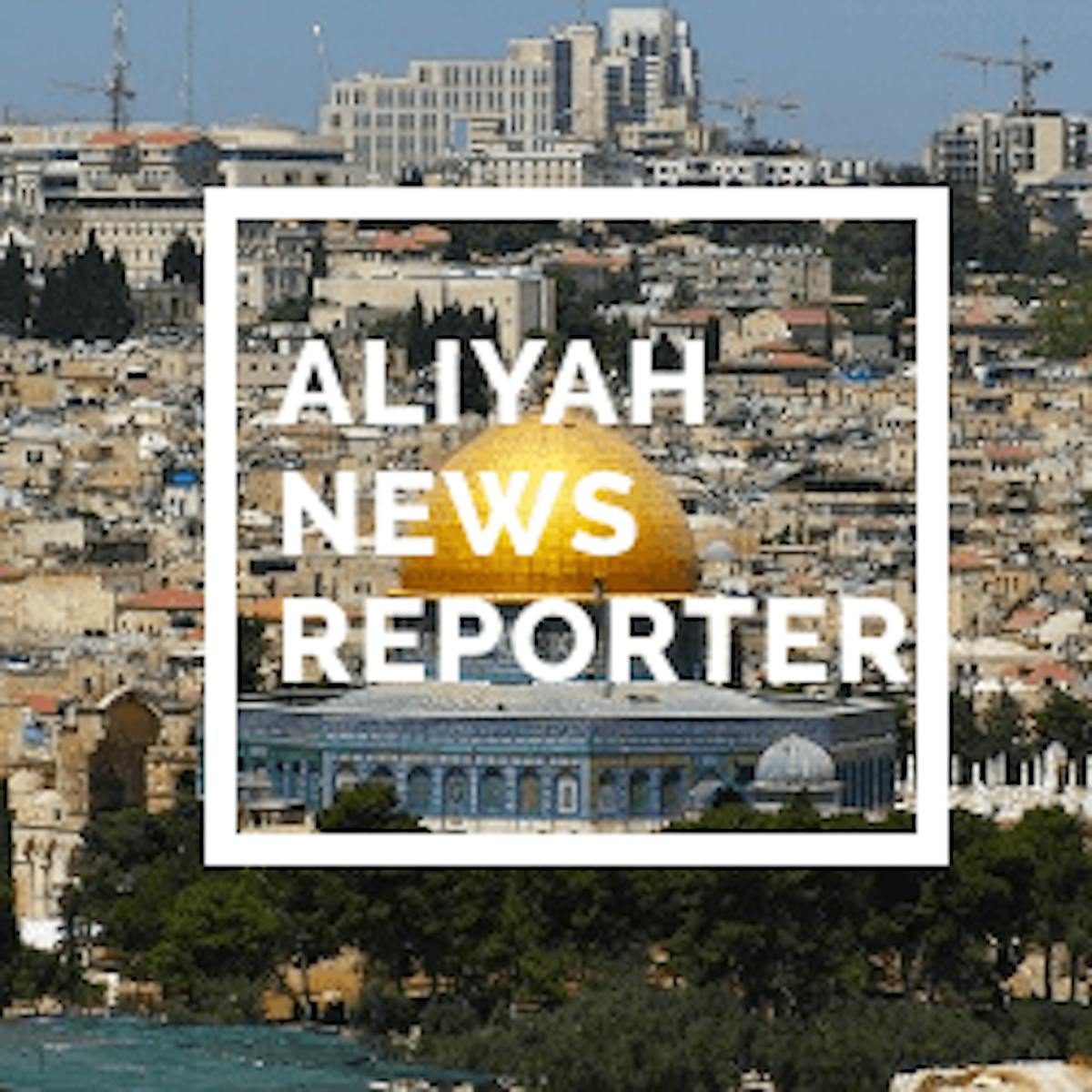 Aliyah News Reporter
Bringing you weekly Aliyah updates from the land.