Global Weekly Aliyah News: December 18, 2020
Dec 18, 2020 • By Aliyah News Reporter
"Behold, I am bringing them from the north country, and I will gather them from the remote parts of the earth, Among them the blind and the lame, the woman with child and she who is in labor with child, together; A great company, they will return here" Jeremiah 31:8
----------------------
Aliyah Continues Despite COVID-19
A plane landed at Ben Gurion Airport near Tel Aviv on Tuesday morning carrying two-hundred and fifty-two members of the Bnei Menashe Jewish community from India, joining over 2,000 from that community who have arrived in their ancestral homeland since 2003. The Bnei Menasha trace their heritage to the ancient Israelite tribe of Manasseh, which was among the peoples forcibly removed from the Land of Israel by the Assyrians in 722 BC. The Bnei Menashe believe they are a remnant from that group, based on communal traditions and their inclusion in the People of Israel has been affirmed by various rabbinic authorities in Israel.
"I am happy that I have the merit to bring the Bnei Menashe to Israel after many years of waiting," said Aliyah and Integration Minister Pnina Tamano-Shata.
In related news, the Masa Israel Journey, a program designed to introduce Jewish youth to Israel and jointly administered by the Jewish Agency and different ministries of the Israeli government, held an online event this week to launch several new programs for which there is growing worldwide demand, according to a statement by the organization. According to official statistics from the Jewish Agency, around 30% of young Jews who participate in a Masa Israel Journey program eventually make Aliyah to the Jewish State.
Anti-Semitism Spiking Online Amidst Turmoil in the US
The Network Contagion Research Institute, a think tank in the US which studies the effects of social and traditional media on political processes, issued a report this week showing, among other things, a sharp rise in online expressions of anti-Semitism amidst the tumult surrounding the 2020 elections in the US. The report also found that much of the anti-Semitic content originates in Russia.
"The disinformation by which Jews have been presented throughout history as the scourge of humanity has been expressed in terms of threats to religion, science, power, dominant ethnic groups, nation-states, and in more modern iterations, as threats to human rights and racial justice," the report said. "With the advent of social media, these ancient, 'viral' conspiracy themes are able to spread more quickly and more easily than at any point in history."
"These tropes are used very reliably by anti-democratic forces at very specific times," Joel Finkelstein, the institute's co-founder, told the Jewish Telegraphic Agency. "They're used in order to sow doubt into the institutions of democracy: elections, inaugurations, foreign interventions and during social unrest, and in viruses and epidemics…Antisemitism is becoming extremely prominent in politically extreme communities. It gives them a critical edge. And the result is it makes them more insidious and better organized. They're willing to use whatever tune of antisemitism is most adaptive to exacerbate ethnic tensions."
Israel and Abu Dhabi Draw Closer
A Memorandum of Understanding was signed on Wednesday between the Abu Dhabi Securities exchange (ADX) and the Tel Aviv Stock Exchange (TASE), paving the way for bi-lateral investment, financial cooperation and expanded business relationships between these two countries. "By offering companies and investors more ways of achieving their business objectives, we are supporting the vision of the peace agreement that should benefit all people across the region," Chairman of the ADX H.E. Mohamed Ali Al Shorafa Al Hammadi said.
Israel Successfully Tests Improved Missile Defense Systems
Israel held successful tests of new air defence radars and systems this week, sending a powerful message of deterrence to its regional enemies this week and an equally powerful message of reassurance to its allies. The tests showed that networked integration has vastly improved the performance of previously battle-tested systems including the Iron Dome and Arrow, as well as the so-far untested David's Sling mid-range ballistic missile defence system.
The most dramatic test showed that the Iron Dome, which had previously been used to intercept tactical rockets, is able to intercept cruise missiles, which are much faster and more manoeuvrable, making them a weapon of choice for Israel's main regional enemy, Iran.
"We have here a comprehensive system," a senior officer in the Israeli Air Defense Command told The Jerusalem Post. "We are in a leaning race against our enemy. There is an enemy who sits far away, and there is the proxy of this enemy who is closer. There are enemies who use cruise missiles, or rockets, or mortars, or long-range ballistic missiles. And it's my job to make sure that we are prepared for all these scenarios. Some of them are concrete threats, and they are relevant as we speak tonight."
----------------------
Analysis – What Does All This Mean?
The return of the Jewish People to their ancient homeland from the four corners of the Earth is one of the great stories of our times. The return of the Bnei Menashe is a reminder that God's promise to seek out the lost remnant, no matter how small, and bring them home, can be trusted. The continued expansion of Israel's economic ties with the wealthy countries of the Persian Gulf as well as the expanding security offered by improvements in Israel's defences and strategic depth make the Jewish State an increasingly attractive destination for Jews who are looking for a safe haven in a world which is becoming ever more dangerous and uncertain.
At the same time as growing numbers of Jews from many countries around the world are expressing interest in coming home to Israel, the countries where they're currently living are becoming less and less comfortable for them. The United States, which Jews have long called the "Golden Medina" because it was so tolerant and welcoming to them, is changing in ways that make it much less comfortable for many Jews to live there.
The blessing of increased immigration (Aliyah) is always welcome but the joy it gives Israel to see so many of her lost children coming home is tempered by the hard reality that the capacity of the government to care for and absorb large numbers of new citizens will be severely tested by the large numbers of new arrivals, estimated by the Jewish Agency to be in the neighbourhood of 250,000 by 2025.
The Aliyah Return Center was founded to assist the government of Israel and the Jewish Agency with this momentous task. Our campus in the northern Galilee region includes several buildings which have been renovated and repurposed to house, train and otherwise care for these new immigrants. But there is still a great deal of work to be done. We need your help to renovate more buildings, improve existing infrastructure, hire/train more staff and otherwise provide the soft landing in Israel that these new immigrants need in order to integrate into their new home and become productive members of Israeli society.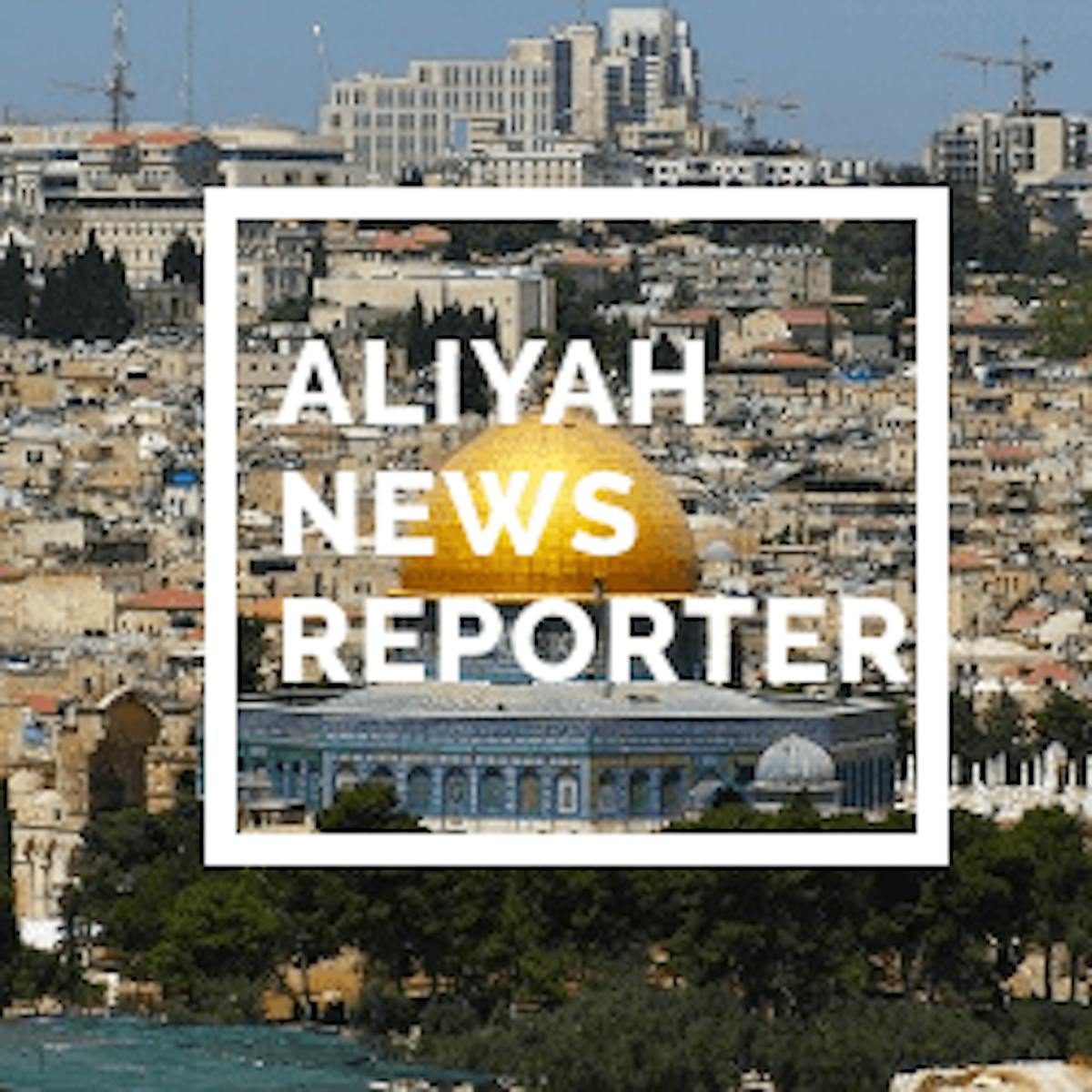 Aliyah News Reporter
Bringing you weekly Aliyah updates from the land.