Global Weekly Aliyah News: December 25, 2020
Dec 25, 2020 • By Aliyah News Reporter
"I will strengthen the house of Judah, and I will save the house of Joseph, and I will bring them back, because I have had compassion on them; and they will be as though I had not rejected them,
for I am the Lord their God and I will answer them." Zecheriah 10:6
---------------------------
Lone Immigrant Makes History in IDF Pilot Course
New Jewish immigrants continue to trickle into Israel despite the ongoing COVID-19 restrictions on air travel and other obstacles related to the slowdown in the global economy and political/cultural upheaval in many parts of the world. One induvial who recently made Aliyah made news this week by becoming the first female to successfully complete the Israeli Air Force's gruelling pilots course.
Identified merely as "Lt. O" the native of Boston, Massachusetts in the US, made Aliyah by herself, without her family and enlisted in the IDF's pilot course knowing that it is normal for less than 10% of those who enlist to graduate.
"In addition to making history, it's important to remember that Lt. O was not obligated to serve in the IDF but chose to become a lone soldier in order to protect Israel," FIDF New England executive director Luba Loewenberg said in a statement. "Lt. O demonstrates how one person can secure a future for the broader Jewish community. From all of us in Boston, mazel tov and thank you – we are so proud!"
-----------------
Israel Signs Agreements With Asian Powers
Continuing a streak of diplomatic victories for the Jewish State, Foreign Minister Gabi Ashkenazi signed two agreements on Monday, one to increase cooperation in healthcare with India and an agreement on airspace with Vietnam. "These two agreements are part of a larger effort to strengthen Israel's ties with Asia," said Gilad Cohen, Deputy Director General for Asia and the Pacific at the Foreign Ministry. "These countries are central and friendly in the Asian region, which is a critical center of growth for the rest of the world."
Israeli Delegation Returns From Successful Trip to Morocco
A delegation of Israeli trade, business and government leaders visited Morocco this week, returning home on Wednesday morning with a promise to re-open long dormant liaison offices in both countries as well as other steps to resume the diplomatic and economic ties which were severed in 2000 following the outbreak of the Second Palestinian Intifada. It is hoped that the resumption of ties will lead to expanded trade opportunities between the two countries, as well as cooperation in many areas of mutual interest.
Canadian Christians and Jews Advocate for Israel
The Canada Celebrates Israel Network of Christians and Jews held an online event this week featuring addresses by Canadian government officials, Israeli Knesset members and CEOs of the Canadian branches of Israel-affiliated organizations. With a theme of "A light for the nations: together exposing darkness and standing for the truth," the online conference was seen by hundreds of viewers around the world, substituting for the series of rallies that had been planned in cities across Canada which had to be rethought because of the COVID-19 pandemic.
Israel Once Again Heading to Elections
Israelis awoke Wednesday morning to the widely unwelcome news that the country is once again headed to elections on the 23rd of March, following the failure of the Knesset to pass a bill the previous evening which would have extended the deadline to pass a state budget. This triggered a rule at midnight on Tuesday which has the effect of automatically dissolving the Knesset and setting a date for fresh elections. The leadership of the two main parties, along with the leadership of even smaller parties across the political spectrum, immediately began blaming each other for the situation.
---------------
Analysis – What Does All This Mean?
The short lived 23rd Knesset, which featured a fragile alliance between the Likud Party led by incumbent Prime Minister Benjamin Netanyahu and the Blue and White Party led by former IDF Chief of Staff Benny Gantz, was formed in June of 2020 following elections in March which were the third in less than a year, as previous elections had not yielded a result conducive to forming a parliamentary coalition.
The alliance between Likud and Blue and White which was eventually hashed out was entered into very reluctantly by both parties, mainly because they both sensed that the Israeli public was tiring of the deadlock amidst the COVID-19 pandemic and subsequent economic crisis. But after seven months in which legislation meant to address the budget crisis and many other priorities failed to move forward, Tuesday evenings last-minute effort to extend the deadline failed as MKs from both parties refused to follow orders to vote in favour of it, saying that the time to admit that the 23rd Knesset was a failure and go once again to elections had come.
Despite this, the willingness, even enthusiasm, of Jewish people around the world, to come to Israel remains high. To this can be added the continued enthusiasm of many other countries, including traditional allies like Canada but also Arab countries like Morocco and even Asian powers like India and Vietnam, to expand their relationship with Israel in a variety of areas.
All of this is because despite the political instability in the Jewish State, its future looks good, while the future of much of the rest of the world looks very shaky and unclear.
The Israeli economy, which like so much of the rest of the world has been battered by the COVID-19 pandemic, is likely to emerge from recession earlier than the economies of many other countries around the world for a variety of reasons, starting with the increased trade and investments coming from the United Arab Emirates, Bahrain and other wealthy countries in the Persian Gulf who are believed to be close to joining the new normalization trend. Increased tourism traffic between these newly allied countries is also seen as likely.
This will mean many new jobs, and that will mean even more incentives for Jewish people around the world to come home to Israel. The Aliyah Return Center is eager to do our part in welcoming these large cohorts of Jewish immigrants who are on their way, but we need your help to do it. Our ability to carry out this sacred and prophetic work depends on supporters giving generously. We have many more buildings on our Galilee campus that we'd like to renovate so that they can be used as living quarters for new immigrants as well as training centers and classrooms where they'll learn Hebrew and other skills they'll need to work and otherwise contribute to Israeli society. We also need to hire more staff to help us manage these vital projects.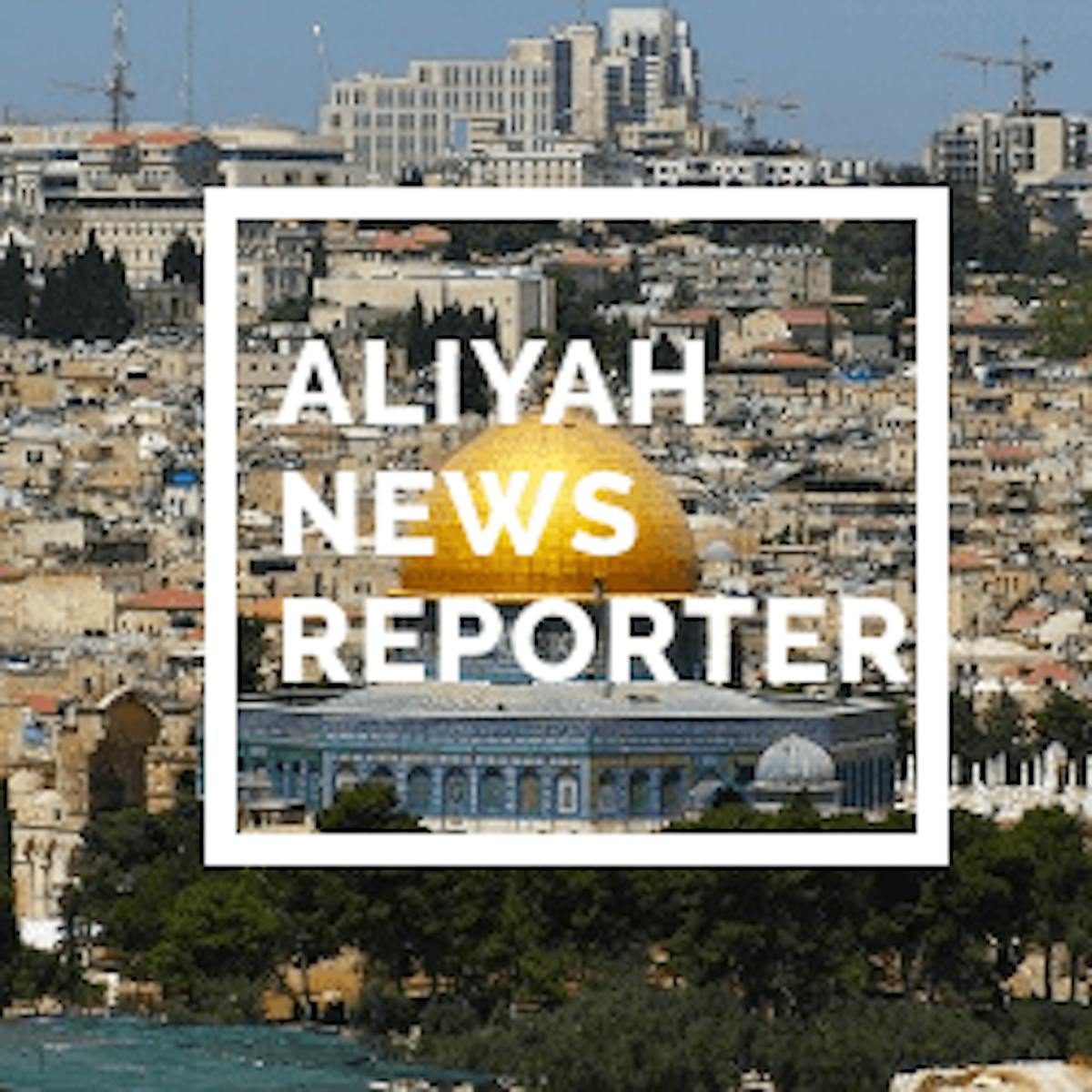 Aliyah News Reporter
Bringing you weekly Aliyah updates from the land.