Global Weekly Aliyah News: January 1, 2021
Jan 01, 2021 • By Aliyah News Reporter
Therefore say, 'Thus says the Lord God, "I will gather you from the peoples and assemble you out of the countries among which you have been scattered, and I will give you the land of Israel."' Ezekiel 11:17
Jewish Agency Publishes Aliyah Statistics for 2020
The Jewish Agency for Israel published a review of its activities in 2020 this week, showing among other things that although only around 20,000 Jewish people managed to make Aliyah (immigrate to Israel) in the last 12 months, the number was higher than anyone might have expected with all the disruptions from the COVID-19 pandemic. Additionally, the interest among Jewish communities around the world in making Aliyah has skyrocketed, with the rise in anti-Semitism in many countries with large Jewish populations playing a role as well as massive upheaval in the areas of politics, economics, culture and more.
The report also broke down the numbers from the 70 countries around the world from which Jews made Aliyah in 2020. As usual, the former Soviet Union contributed over half the total, with large cohorts also coming from Western Europe and North America, although Latin America and Ethiopia also made notably large contributions to the total.
"A wonderful thing happened to us - 20,000 Jews immigrated to the State of Israel during this pandemic year. 20,000 people who were ready to leave everything behind, in a challenging period of global turmoil, to come build a new life in Israel," said Chairman of the Executive of The Jewish Agency, Isaac Herzog. "These olim landed straight into two weeks of isolation in a new country, unknown to everyone. There is nothing more exciting than seeing these wonderful children who made Aliyah during this difficult year. I hope COVID-19 will soon be over for them and their friends, that we will see the great wave of immigration that we are anticipating from all over the world, and that all the new olim will have a smooth integration and be received with much love."
In addition to new immigrants, the Jewish Agency has also, through its MASA Israel program, facilitated the arrival of around 7,500 young Jewish people who came to Israel to volunteer in hospitals, schools and various other humanitarian projects. Historically, a large percentage of people who participate in these programs eventually make Aliyah as well.
Here is a link to a video that the Jewish Agency released as part of it's review of events in 2020 https://www.youtube.com/watch?v=g4D_0y3xB-k&feature=youtu.be
Israel Joins Regional Gas Forum
Following some bureaucratic wrangling between different ministries, Israel's cabinet on Tuesday authorized the signing of an agreement to join the East Mediterranean Gas Forum, which Energy Minister Yuval Steinitz and his Egyptian counterpart, Tarek al-Mulla, initiated together in September. Since then, Greece, Cyprus, Jordan, the Palestinian Authority and Italy have all joined, with France expressing interest in joining as well. With Israel now a full member, the EU and the US are also expressing interest in becoming official observers.
"The blessing of gas leads us to historic cooperation with Arab and European states that will only broaden, along with contracts to export natural gas to Jordan and Egypt worth tens of billions of dollars, and more to come," Steinitz said.
Jonathan Pollard Makes Aliyah
Jonathan Pollard and his wife Esther landed in Israel early Wednesday morning, greeted by Prime Minister Benjamin Netanyahu. After kissing the ground, Pollard said: "We are ecstatic to be home at last after 35 years and we thank the people and the Prime Minister of Israel for bringing us home. No one could be prouder of this country or this leader than we are and we hope to become productive citizens as soon and as quickly as possible and to get on with our lives here. This is a wonderful country. It has a tremendous future. It is the future of the Jewish people and we're not going anywhere."
Pollard was convicted of espionage in 1985 after admitting to passing classified information to Israel. He served 30 years of a life sentence and five additional years of supervised parole. It was the longest and harshest judicial punishment anyone who had been convicted of spying for an ally had ever received in the US, and pleas for Pollard's release became a standard point of contention between Washington and Jerusalem over the decades. However, his immigration to Israel has not been without controversy, as some have called for him to be quietly and kindly received, but not celebrated, due to the damage his actions caused to relations between Israel and the US.
Israel Helps Croatia Following Earthquake
Following a devastating earthquake measuring 6.4 on the Richter scale which severely damaged several towns and cities in the southeast European country of Croatia Tuesday afternoon, Israeli search and rescue teams were among the first to arrive and offer assistance. At least seven people were reportedly killed by the earthquake with many more injured and missing. Recovery operations are likely to be needed for several days.
Anti-Semitism on the Rise in the Diaspora
In another dramatic example of growing levels of anti-Semitism in Western countries, the University of London's School of Oriental and African Studies (SOAS) was accused by an independent appeals commission this week of fostering a "toxic, antisemitic environment," according to an independent appeals commission. The commission was prompted by a complaint by SOAS student Noah Lewis, in which he cited several examples of anti-Semitism on campus, by students and also faculty and staff.
------------------
Analysis – What Does All This Mean?
Although the number of 20,000 new immigrants to Israel in 2020 is down significantly from 2019, the fact that as many people were able to come at all is nothing short of astounding. Amidst a global pandemic which froze most air travel and much other activity, it is a bit of a miracle that anyone was able to move to Israel this year. The fact that Jonathan Pollard, whose Aliyah has been eagerly anticipated and prayed for by many Israelis and their supporters for decades, has finally occurred, is another reason to be thankful for the blessings which have come to Israel in 2020 despite all the hardships and problems.
At the same time, it is another miracle to see that tiny Israel, which has plenty of its own difficulties, still sends search and rescue teams to a country stricken by a large natural disaster hundreds of kilometres away. It reminds us of other disasters Israel has led the way in responding to all over the world, from Mexico to Turkey and many places in between.
Perhaps the respect that these rescue missions have garnered is part of the reason why Israel is also leading the way in this Mediterranean Gas Forum, giving guidance and direction to other countries in the region who are looking for the best way to sustainably exploit the vast economic potential of the newly discovered hydrocarbon wealth beneath the sea bed close to their shores. Israel's strength is demonstrated in these agreements, which is yet another "pull" factor sparking interest in Jews around the world who are considering the possibility of building their lives and futures in the Jewish State.
Sadly, the rise of anti-Semitism in the UK and many other Western countries where many had long considered it a thing of the past has become a strong "push factor for Jews looking into the possibility of moving out of their country of birth and landing in Israel.
What all this adds up to is that the Jewish Agency is almost certainly correct in its estimates that as soon as the COVID-19 pandemic begins to subside, a very large number of Jewish people around the world will be making Aliyah to Israel. This movement of people is a blessing, but it also carries with it some very serious challenges for the Jewish State in terms of housing these new immigrants, assisting them to learn Hebrew and otherwise preparing for new jobs and otherwise absorbing them into the country.
The Aliyah Return Center was founded to assist the government of Israel and the Jewish Agency in this vitally important task. Our campus in the northern Galilee includes several buildings which were once used as a rest camp for IDF soldiers but which have been refurbished and re-purposed for absorbing new immigrants. There are many more buildings we would like to repurpose, and entirely new buildings and other infrastructure we'd like to build from the ground up. The future of Israel looks bright, and we want to be part of making it happen.
But we need your help.
Please give generously to the work of the Aliyah Return Center. Your tax-deductable donations help us build the future of Israel by assisting immigrants successfully return to their ancestral homeland.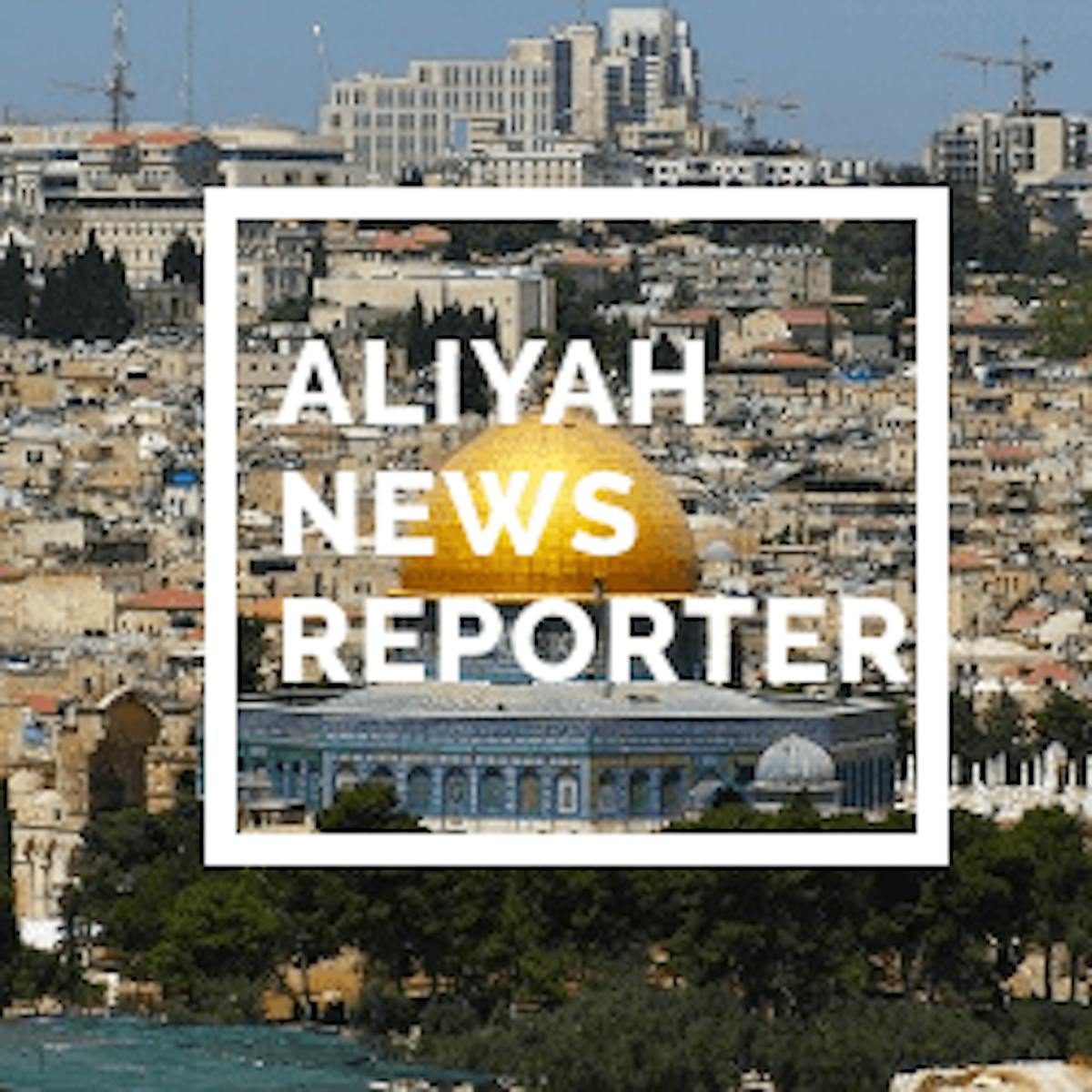 Aliyah News Reporter
Bringing you weekly Aliyah updates from the land.