Global Weekly Aliyah News: January 8, 2021
Jan 08, 2021 • By Aliyah News Reporter
Aliyah News
The first Aliyah flights of the new year 2021 landed in Israel on January 1st, carrying 300 new immigrants from Ethiopia. The flights, partially financed by Christian donors, were part of the ongoing ""Operation Rock of Israel" which seeks to bring the remaining Ethiopian Jews to Israel as soon as possible.
In related news, reports have been published in several different Jewish periodicals around the world remarking on the relative success of Aliyah in 2020 despite the COVID-19 pandemic and all the related economic, social, political and cultural upheaval around the world. A bit more than 20,000 Jews returned to their ancestral homeland in 2020, including over 3,000 from North America.
"Numbers are slightly down, but the drop in 2020 was more of a logistical problem than a desire problem," said Marc Rosenberg, vice president of Diaspora partnerships at Nefesh B'Nefesh, which works in partnership with Israel's Ministry of Aliyah and Integration, the Jewish Agency, Keren Kayemeth LeIsrael and the Jewish National Fund-USA.
"American Jews have choices, and theirs is an aliyah of choice," he continued.  "Suddenly, people realized they could have their dream of living in Tel Aviv and keep their American jobs. In a way, the world got smaller when it froze. Career options became simplified."
------------------
Israel and its friends
Israel's Foreign Minister Gabi Ashkenazi held a video conference with ambassadors to European countries on Monday in which the improving relations between those countries and the Jewish State was discussed at length.
"For years, European states connected developing relations with Israel to the conflict with the Palestinians," Ashkenazi said. "The ministry's goal has been to reduce the tension and the connection and continue advancing bilateral dialogue while dealing with the Palestinian issue."
However, the recent advent of normalization agreements, dubbed the "Abraham Accords" between Israel and the United Arab Emirates, Bahrain, Sudan and Morocco, with other Arab and Moslem states possibly ready to join soon as well, has changed that equation. Although some European governments were initially sceptical of the Accords, believing that they were partially at the expense of the Palestinians, quiet diplomatic efforts by Israel have assuaged most of those concerns, according to Foreign Ministry officials.
In related news, reports surfaced this week that Israel and Greece are preparing to announce the signing of an agreement on setting up a military flight academy in Greece. The agreement includes joint purchases of $1.68 billion worth of equipment, most of which consists of 10 M-346 (Lavi) training aircraft built by Italian defence firms as well as flight simulators, training and logistical support, as well as upgrades to existing Greek Air Force aircraft, all of which will be provided by the Israeli defence firm Elbit Systems.
"This agreement reflects the excellent and developing relations we have with Greece," Defense Minister Benny Gantz said. "It is a long-term partnership that will serve the interests of both Israel and Greece, create hundreds of jobs in both countries and promote stability in the Mediterranean."
Also this week, Israel Aerospace Industries (IAI) carried out a successful test of its Medium-Range Surface-to-Air Missile (MRSAM) air- and missile-defense system in cooperation with India's Defense Research and Development Organization (DRDO). The system, which is already in use by the militaries of both Israel and India, is part of a large and expanding program of cooperation between the two countries in a variety of fields.
Vaccines
US pharmaceutical giant Moderna has announced that large numbers of doses of its coronavirus vaccine will be available in Israel by the end of January, much sooner than had initially been expected and not a moment too soon as several Israeli hospitals have reported already running out of vaccines that came in earlier shipments. Israel's rapid deployment of COVID-19 vaccines and likely early emergence from the economic downturn which has accompanied the pandemic has been cited as among the reasons that interest in Aliyah to the Jewish State has seen a spike in recent weeks.
Anti-Semitism in the US
In another unfortunate reminder of the increasingly hostile atmosphere against Jews in the United States, a flyer declaring that "There is a war against all non-Jewish European-American nationalists" and that "600 + Jewish Orgs Support BLM Communist Terrorists" was found in the New York City borough of Staten Island in recent days. The flyers were produced by a group calling itself the "New Jersey European Heritage Association" which has been labelled as a White Supremacist group by the Anti-Defamation League.
-------------
Analysis – What Does All This Mean?
The "push" factors driving Jews around the world to consider making Aliyah (immigrating) to Israel continue to intensify. These include growing levels of anti-Semitism in countries and cities where it was thought to be a thing of the past not long ago but it also includes the growing economic hardships suffered by Jews in many countries, particularly Russia and Ukraine, but also including the US, Canada and Western European countries. To that can be added the catastrophic toll being taken on human life and economic vitality all over the world from the ongoing COVID-19 pandemic.
In contrast, Israel's death toll from COVID-19 is one of the lowest per capita in the world and its swift deployment of vaccines means the Jewish State is likely to be among the first countries in the world to emerge from the crisis. Even before it is able to fully re-open its economy, Israel's major industries aside from tourism have seen brisk growth in late 2020 and the beginning of 2021. Major strategic countries in Europe, the Middle East and elsewhere see this and have made moves to hitch themselves to Israel's rising star.
These factors combine with others to make Aliyah to Israel an increasingly attractive option for many Jews around the world. Although this is a great blessing, it's also a great challenge, as Israel's ability to absorb immigrants is limited and a sudden, large influx such as the one being predicted by the Jewish Agency would be very taxing.
The Aliyah Return Center was founded for the purpose of assisting the Israeli government and the Jewish Agency in this vitally important task. We have come a long way since opening our doors in 2010, but there is much more we'd like to do to prepare to do our part in welcoming the next wave of Aliyah.
Please help us as we partner with the Israeli government and the Jewish Agency in this work.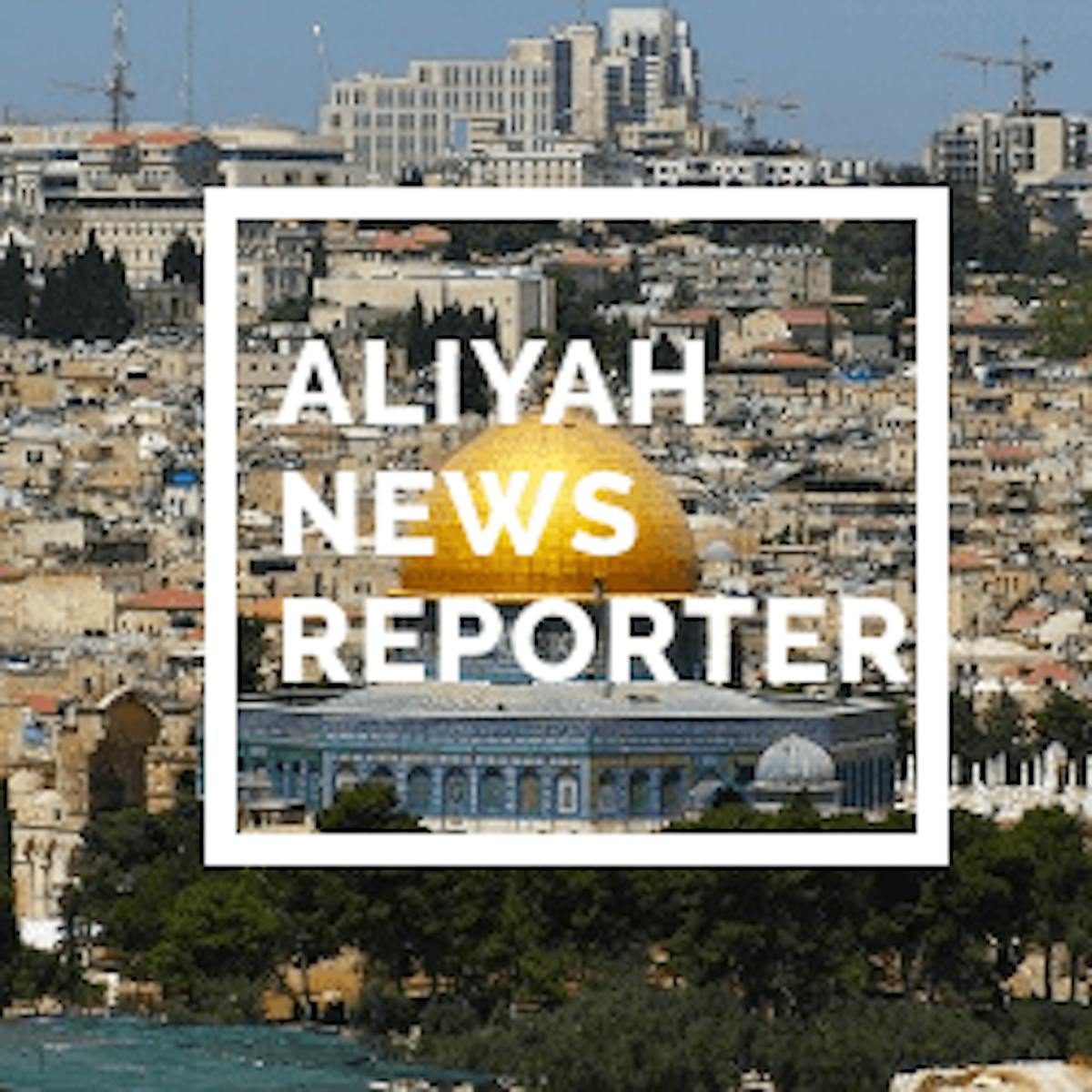 Aliyah News Reporter
Bringing you weekly Aliyah updates from the land.